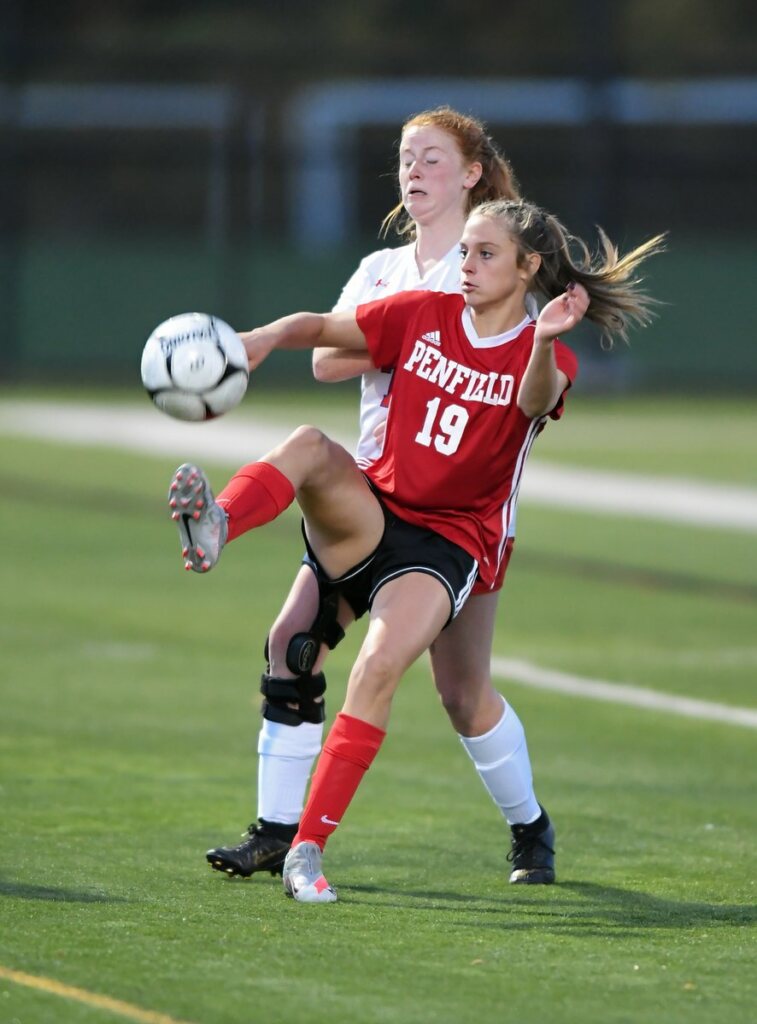 By PAUL GOTHAM
PENFIELD, N.Y. — For more than 78 minutes of regulation Wednesday night, the Penfield girls' soccer team held a lead over Monroe County Division I rival Fairport.
The Patriots needed 20 minutes of overtime to secure their first win of the season.
Sophomore Delaney Tellex redirected a cross from teammate, Natalie Giunta in overtime and Penfield went on to defeat Fairport, 2-1.
"I guess we haven't played soccer in so long they wanted to play an extra 20 minutes," Penfield head coach Libbie Tobin said while laughing. "Get that extra time out there."
Making a 20-yard run down the middle of the field, Tellex one-timed the pass with her left foot.
"It was a great play. Natalie going down the left side and finding Delaney in front of the net," Tobin said. "Just a beautiful goal at the end. It was good stuff."
That Tellex had a chance to score the game winner happened only because Fairport rallied in the closing seconds.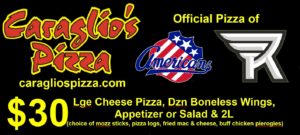 Lillian Hicks lofted a free kick from 30 yards away along the right flank into the opposite side netting to level the match with :11 seconds left on the clock.
Tobin wasn't surprised her team responded.
"I was expecting them to come back and play the way they did in those overtimes. I'm really glad they got rewarded with a goal."
VIEW MORE DENNIS JOYCE PHOTOS HERE.
Eva Elliott made good on a second-chance opportunity to give Penfield the lead less than two minutes into the contest. The junior intercepted a clearing a attempt on a corner kick and found the back of the net from 18 yards out.
The score stayed that way with the teams settling into an end-to-end battle.
2' Eva Elliot takes advantage of a second chance opportunity to get @PenfieldSoccer on the scoreboard. pic.twitter.com/QpcEnrdsJd

— Paul Gotham (@PickinSplinters) October 14, 2020

Fairport nearly tied the game around the 72nd mark, but Penfield goalie Paytyn Crane came off her line to suffocate a break away opportunity. The Red Raiders continued to take the play to Penfield (1-2) for the closing minutes.
VIEW MORE DENNIS JOYCE PHOTOS HERE.
"Fairport did a great job at the end of the game putting a lot of pressure on us," Tobin stated. :That was a great goal by them at the end there. It takes a little bit of wind out of you. We just said 'Regroup. You know you got to go out there. They came at you hard. You got to go back and counter that."
Katie Diem making the rush and looking to lead Bella Pucci. pic.twitter.com/BSo4euO7Z8

— Paul Gotham (@PickinSplinters) October 14, 2020
Fairport (1-2) hit the post early in the overtime before Tellex hit the go-ahead marker.
"I was just running as fast as I could," Tellex said. "It was a relief especially without having any wins this season. It was a good feeling. I did not think I was going to get there.  I really wanted us to win."