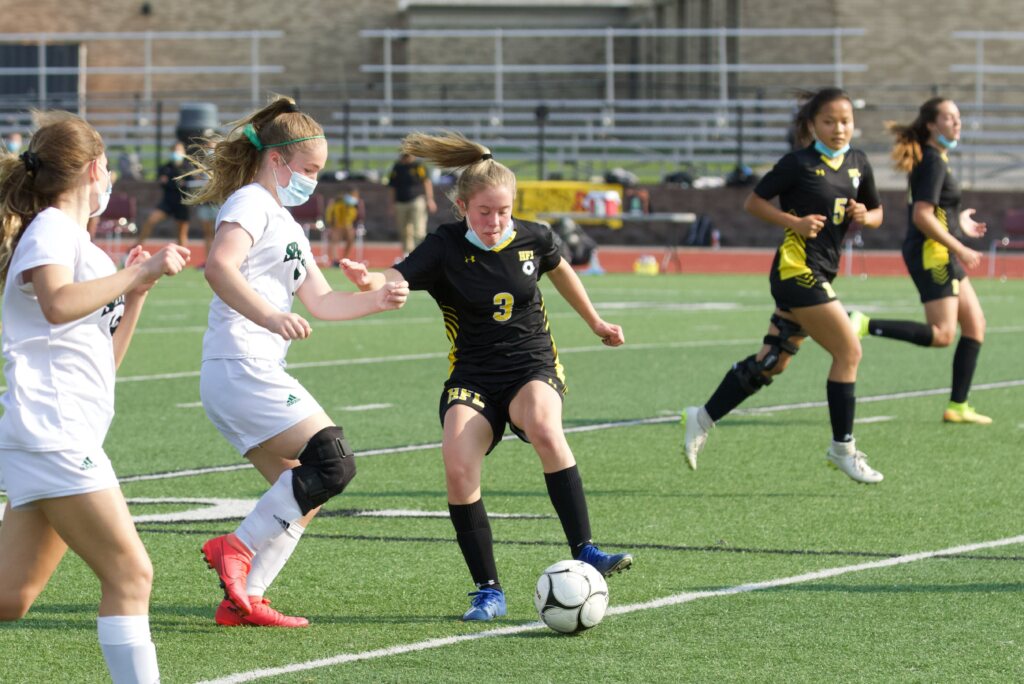 By PAUL GOTHAM
HONEOYE FALLS, N.Y. — With a dozen seniors returning to the lineup including one who missed last season due to injury, the Honeoye Falls-Lima girls' soccer team was ready to start the shortened season on a high note.
Breezy conditions and having to face the reigning division champions didn't get in the way.
Paige Brent scored twice while Liana Torpey added a goal and an assist in a 3-0 win over Greece Olympia in Monroe County Division IV action, Saturday.
"We definitely came out firing and into the wind which I was surprised," HF-L head coach Chrissy Merrill said. "We have a great group of returners. Just as a team that has such a spark to be back."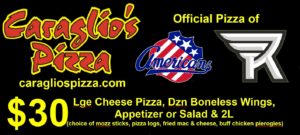 Torpey wasted no time scoring in the game's fourth minute. The senior forward who was sidelined with ACL injury for the entirety of the 2019 season, gave the Lady Cougars all the offense needed.
"We're appreciative that we're playing," Merrill said referring to the delayed and abbreviated season caused by COVID-19. "They're not taking it for granted. They've been training as much as they can on their own until we were allowed to train as a team, and they are excited to be on the field. They're definitely getting after it, very refreshing."
Ten minutes later, Brent added a tally with an assist from Torpey.
Maggie Adams set up the final goal just before halftime when the senior midfielder gained space off the dribble along the right flank and played a service to Brent who nodded home her second marker of the game.

"For all the girls, especially any spring athletes there's been no school sports since March," Merrill stated. "It's been nice to come back to the field and start off with a win is even better."
The win avenged a pair of losses to an Olympia team that claimed the 2019 Section V Class B1 title and eventually advanced to the New York State semifinals.
Merrill's defense made it a priority to slow down Olympia junior Kuditra Derosa.
"She lit us up last year," Merrill said of the forward who scored four goals in the 5-1 Spartans' win and then a goal and an assist in a 4-2 Olympia victory. "They really took it to us, and she really took it to us. She's a talented player."
Derosa, a First-Team All-County and Second-Team All-State performer a year ago finished with 27 goals and 11 assists during her sophomore campaign. On Saturday, the Olympia forward had limited space to create on the pitch.
Merrill credited senior center back  Emma Calcagni with shouldering the responsibility to contain Derosa.
"She's a great athlete," Merrill said of the All-State lacrosse player who will continue her career at Cornell University. "She took it to her and really played tight on her. She's a tenacious athlete. She plays soccer two months of the year, but she comes out and plays one hundred percent. She's smart, and she gets how to defend a player.
"She was marking from behind but she could see they were trying to get the ball into her. She stepped in and won it. She frustrated her. The rest of our defenders knew that's our person, and they would automatically help whenever she got the ball."
Mari Spitz and Natalie Ventura combined on the shutout. Spitz made five saves while Ventura stopped three shots.