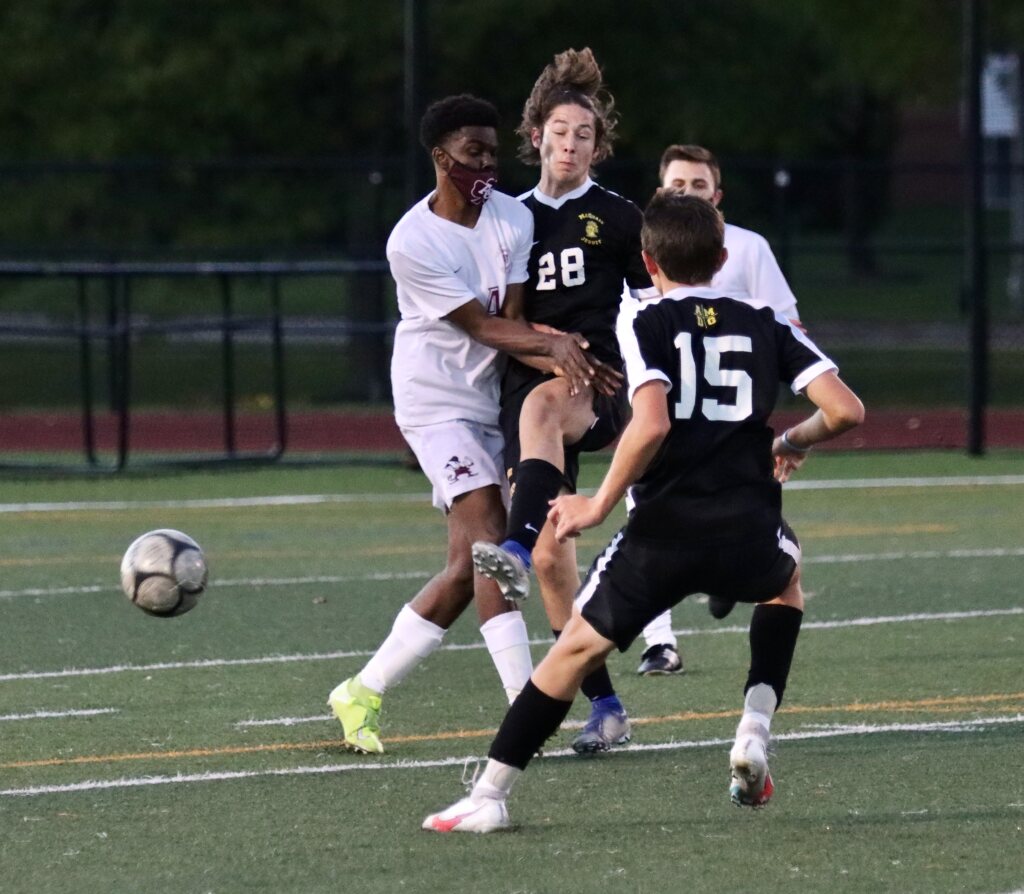 BOYS
NORTH ROSE WOLCOTT (2-0-0) 3
MARION (0-2-0) 1
Schuyler Cole found the back of the net three times for North Rose Wolcott as the Cougars won their second consecutive 3-1 game. Cole was assisted on two of his three tallies and both those helpers went to Caleb Murray.
SODUS (1-2-0) 1
EAST ROCHESTER (2-0-0) 6
Three different players accounted for four first-half goals over 10 minutes. Max Wagner worked free along the left wing and went near post to start the scoring in the 13th minute. Chuck Domm, who opened the season with six markers in an 11-nil win over Red Creek, connected on a free kick seven minutes later. READ MORE.
KESHEQUA (2-0-0) 10
MOUNT MORRIS (0-1-0) 0
Riley Rease scored five goals and dished out an assist in the first half for Keshequa. Rease got two assists from Reese Powers and another from Aidan Wood. Jacob Schiano also scored three goals to go with an assist, with one goal coming on Rease's helper. Kellen Wood also assisted a Schiano tally. Aidan Wood scored off a pass from Schiano and Trey Learn scored Keshequa's final goal with the help of Sterling Strain. The Indians have now scored 16 goals in their first two games.
LETCHWORTH/WARSAW (2-0-0) 3
HORNELL (0-1-0) 2
Adam Grover scored all three of Letchworth/Warsaw's goals, with two of those coming in the first half. Nik Eustace got the assist on Grover's first goal 22 minutes into the contest. Mike Schafer aided in the third, which took place in the second half. The Indians took 18 shots in the game. Ian Ashworth scored a second-half goal for Hornell off an assist from Wyatt Argentieri.
BATH-HAVERLING (0-1-0) 1
LIVONIA (1-1-0) 2
Bryce Hoang tallied two assists for Livonia as the Bulldogs got into the win column for the first time. Ewan Maxwell netted the first goal in the 35th minute, while Brady Bishop had the game-winner in the 65th.
LEROY (1-0-0) 3
WAYLAND-COHOCTON (0-1-0) 1
GENESEO (0-2-0) 2
AVON (1-1-0) 3
Carson Williams contributed to all of Avon's goals in its first win of the 2020 campaign. Williams scored the first two and assisted on the third. Both Williams' goals came in the first half and Lee Hartke tallied an assist on the second tally. Hudson Volpe found the back of the net less than 10 minutes into the second half with help from Williams. The victors attempted 16 shots and took two corner kicks in the game.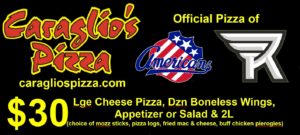 CALEDONIA-MUMFORD (2-0-0) 3
PAVILION/YORK (1-1-0) 0
Three different players scored for Caledonia-Mumford as the Raiders pitched their second straight 3-0 shutout. Mason Nusbickel and Sebastian Kresge both scored in the first half, while Evan Raniwicz tallied the final goal in the second half. Kresge, Alex Carnes and Zachary Kuhn assisted on the three goals.
BISHOP KEARNEY (1-0-1) 3
WILLIAMSON (2-1-0) 1
Evan Stevely netted the first and third for Bishop Kearney in the team's first win of the 2020 season. Stevely found the back of the net once in each half. Luke Tytler assisted Stevely's first goal and scored the Kings' second. Nick Chovaniec helped Tytler net his goal.
AQUINAS (0-1-1) 1
MCQUAID (1-0-0) 6
The Knights made their return to the pitch count, winning 6-1 over Aquinas on Wednesday night at McQuaid Jesuit High School. Andrew O'Hern led the way for the Knights with two goals, while Adam Holt had the Li'l Irish's lone goal in defeat. For a McQuaid team looking to contend in Class AA, it was the start the Knights wanted. READ MORE.
KENDALL (1-1-0) 2
WHEATLAND-CHILI (1-1-0) 1
PEMBROKE (0-2-0) 0
BYRON-BERGEN/ELBA (1-1-0) 3
ATTICA (1-1-0) 0
HOLLEY (2-0-0) 1
GIRLS
MIDLAKES (0-2-1) 0
WAYNE (1-0-1) 0
GENEVA (0-2-0) 1
NEWARK (2-0-0) 2
Isabel Robson scored once in each half to lead Newark to its second consecutive one-goal victory. Kaleigh Pettit assisted both of Robson's tallies. Sadie DeTaeye made four saves for the Reds.
MYNDERSE (0-2-0) 0
PALMYRA-MACEDON (2-0-0) 7
Maya Ikewood netted four goals, giving her six on the season, in Palmyra-Macedon's victory. Ikewood got two assists from Molly Seither, one from Kylie Waeghe and another from Mercedes Buckingham. She also assisted a goal from Seither. Seither had a second assist on the day to Emma Robinson. Haleigh LaRocca scored the Red Raiders' other goal with some help from Waeghe. Clare Boesel notched her second shutout of the season by saving two shots. Palmyra-Macedon has outscored its opponents 13-0 so far this season.
WATERLOO (0-2-0) 0
PENN YAN (2-0-0) 4
Hayley Anderson scored two goals and had two assists in the second half for Penn Yan. After a scoreless 40 minutes, Hayley Anderson scored just five minutes into the second half on an assist from Sierra Harrison. Harrison also scored the Mustangs' final goal of the game. Hayley Anderson's second goal was assisted by Elle Harrison. Hailey Hassos' goal was sandwiched between both of Hayley Anderson's. Elle Harrison stopped nine shots to secure the shutout.
RED JACKET (0-2-0) 0
HONEOYE (2-0-0) 4
Emily Green scored twice as Honeoye notched its second shutout in a row. Grace Hall and Maddie Webster assisted of Emily Green's tallies. Hall registered the Bulldogs' second goal, while Leah Green also found the back of the net. Honeoye had stout defense in the game, as Gabriella Trippi only needed to save two shots.
DUNDEE/BRADFORD (0-2-0) 1
NAPLES (2-0-0) 5
Kasey Hall bookended Naples' scoring to give the Big Green their second win in a row. Hall scored off assists from Anna Quarterman and Grace Uhlen, respectively. Uhlen, Carolelyn LaPrairie and Meaghan Gerstner also scored for the victors. Quarterman ended the game with two assists, while Gerstner also added a helper. Jesse Gordon saved nine shots for Naples. Brieonna Bayer scored Dundee/Bradford's only goal of the game off an assist from Madison Hughes. Kirsta Sleve stopped 14 shots for the Scotsmen.

BLOOMFIELD (1-1-0) 1
MARCUS WHITMAN (1-1-0) 0
BISHOP KEARNEY/CHESTERTON ACADEMY (2-0-1) 7
NORTHSTAR (0-1-0) 1
Emily Tytler scored three goals for Bishop Kearney/Chesterton Academy. Tytler's third goal was assisted by Elizabeth Tantalo. Tytler also assisted on one of Kaia Goode's two goals in the first minute of the game. Katie O'Gara got the assist on Goode's second tally. Morgan Williams scored the Kings' other two goals, with Alice Scott and Taylor Norris providing the helpers. Alayna Garwood found the back of the net seven minutes into the game for Northstar's only goal of the contest.
GENESEE VALLEY (1-1-0) 2
WELLSVILLE (1-1-0) 0
HINSDALE (0-2-0) 0
CUBA-RUSHFORD (1-1-0) 2
Taylor Searle assisted on both of Cuba-Rushford's goals to get the Rebels in the win column. Sofia Riquelme netted the first goal in the 26th minute of the first half, while Hunter Jahnke added the insurance tally in the 35th minute of the second. Tara Duvall saved four shots to pitch a shutout for Cuba-Rushford.
ALFRED-ALMOND (1-0-0) 2
CANISTEO-GREENWOOD (0-1-0) 0
Destiny Reese saved 12 of the 14 shots that came her way for Canisteo-Greenwood.
FRIENDSHIP (0-2-0) 0
BELFAST (2-1-0) 4
Four different players scored in Belfast's second shutout in a row. Harley Proctor scored off a feed from Hannah Southwick-Powers in the first half. Mary Hamer, Anna Drozdowski and Alicia Borden all scored for the Bulldogs in the second half, with Drozdowski and Cassandra Guilford picking up assists in the frame. Katlin Sadler blocked three shots to pick up her second clean sheet. Neveah Ross had 11 saves and Maddie Lerro had one for Friendship.
BOLIVAR-RICHBURG (1-1-0) 0
FILLMORE (3-0-0) 4
Hope Russell scored once in each half for Fillmore as the Eagles have now outscored their opponents 15-0 this season. Grace Russell added a goal and an assist, with Shelby Beardsley finding the back of the net on her helper. Preslee Miller saved six shots for Fillmore, while Paige Taylor stopped 10 shots for Bolivar-Richburg.