By CHUCKIE MAGGIO
Charlie Gelbert had never hit double-digit home runs in a season and, unbeknownst to him at the time, never would again.
The Rochester Red Wings got the most powerful version of Gelbert, always a run producer but never a fence hunter, in the 1928 season. The 5-foot-11 infielder tied for fourth in the International League with 21 homers, not many greater than the one he hit that Sept. 19.
Gelbert led off the Red Wing half of the 10th inning with the walk-off inside-the-parker to right-center field, closing Rochester's occupancy at Bay Street Ball Grounds with a 3-2 victory over the Toronto Maple Leafs. The Red Wings, who didn't lead until Gelbert's swing, earned a key win in the fight with Toronto for second place in the standings in front of over 5,000 fans.

Gelbert didn't have a game he'd like to remember early, missing a relay throw at short in the first and falling victim to a vicious hop over his head the next play that turned into a two-base double. Rochester held Toronto to just one run until the fifth, when Ralph Shinners' sacrifice fly scored a run.
Despite a formidable performance from starting pitcher Art Decatur, who allowed two runs on eight hits in seven innings, Rochester managed just one run of support before the 6-foot-1 right-hander's night was finished.
Gelbert got the run-scoring started in the sixth, touching home all the way from first on Southworth's single to right. Shinners bobbled the ball just enough for Gelbert, running hard from first to third, to turn for Rochester's first run.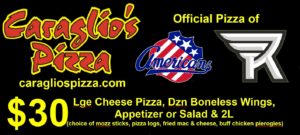 The offensive breakthrough, however slight, gave the Red Wings enough of a lift to tie the game in the seventh. Ripper Collins, batting for Decatur, walked to load the bases with men already on the corners. Joe Brown plated the tying run with a sacrifice fly, though Rochester left two runners stranded in the frame.
Laurence Irvin and Herman Bell turned in satisfactory, two-hit relieft to tide the Red Wings over until the winning hit. Gelbert was typically speedy to secure the win, sprinting around the bases on the first pitch he saw from Augie Prudhomme.
Gelbert's career high was three home runs in 1927, and he never hit more than eight homers in a year following the '28 outburst. His only year in Rochester ended with a league championship, with a St. Louis Cardinals promotion in his near future.