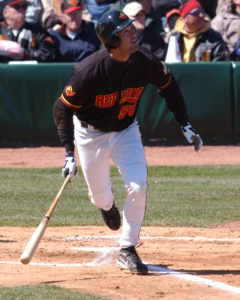 By CHUCKIE MAGGIO
Red Wings manager Stan Cliburn was booed during the second game of the 2006 Governor's Cup, but he didn't hold a grudge against the home fans at Frontier Field.
The crowd of 3,126 supported 22-year-old pitcher Kevin Slowey through 7.2 innings against the Toledo Mud Hens lineup. The fans roared as Slowey overcame a 33-pitch first inning to allow just one run on five hits and a walk while striking out six batters in his Triple-A debut.
Minnesota's No. 2 pitching prospect behind Matt Garza was the winning pitcher in a de facto homecoming; Slowey lived in Fairport as a child, all the more reason for Rochesterians to root for him to go the distance. The Red Wings prevailed 6-1 anyhow, tying the series at a game apiece heading to Toledo.


"He's got a great fastball and he came after us," Mud Hens outfielder David Espinosa said. "He didn't mess around. His fastball was sneaky. He kind of lays it out for you, and it looks good, but then you just pop it up."
First baseman Garrett Jones continued his torrid postseason with a three-run home run, single and two walks, one of which was intentional with a base open. He also performed in the infield, diving to stop a ground ball and save potential extra bases in the fifth inning.
"He is so relaxed," Cliburn told the Democrat and Chronicle of Jones. "When he starts hitting homers to the opposite field (Jones, a left-handed hitter, hit Chad Durbin's third-inning offering over the left field fence), you've got a dangerous hitter there."
After a 6-3 loss in Game 1, when Mike Hessman launched two homers for Toledo as the Mud Hens rallied from a 3-1 eighth inning deficit, Rochester acknowledged postgame that it was critical to avoid an 0-2 series hole.
Andres Torres homered to lead off the first, his second playoff homer after hitting just two all regular season. Quinton McCracken drove Torres in on a fifth-inning double, part of a 2-for-4 night. Rookie catcher Jose Morales added an exclamation point in the sixth, singling in Glenn Williams to cap Rochester's scoring.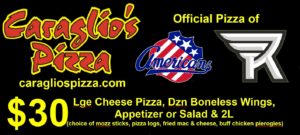 Kevin Cameron didn't take Rochester's booing personally either, finishing the game with 1.1 scoreless innings.
"The fans were phenomenal," Slowey remarked. "I could hear them the whole game."
Jones said the series could "go down to the wire," and it did. The Mud Hens, however, were the team celebrating on their home field in Ohio after Game 5. Toledo won the final two elimination games to deny Rochester its 11th International League championship.
Red Wings 6, Mud Hens 1
Toledo
AB
R
H
BI
Rochester
AB
R
H
BI
Espinosa lf
4
0
1
0
Torres cf
3
2
1
1
Mohr cf
4
1
2
1
Watkins ss
4
1
2
0
Ludwick rf
3
0
0
0
McCracken rf
4
1
2
1
Phelps dh
4
0
1
0
Jones 1b
2
1
2
3
Hannahan 2b
3
0
0
0
Tiffee 3b
3
0
0
0
Rabelo c
4
0
0
0
West dh
4
0
0
0
Maples 1b
3
0
0
0
Williams 2b
4
1
2
0
Dlugach ss
3
0
1
0
Romero lf
4
0
1
0
Morales c
4
0
1
1
Totals
28
1
5
1
Totals
32
6
11
6
Toledo
                                              0 0 1    0 0 0   0 0 0  –  1
Rochester
 
 
                                              1 0 3    0 1 1   0 0 X  – 6
DP: Toledo 3.   LOB: Toledo 6, Rochester 6.   2B: Espinosa, McCracken, Williams.    HR: Mohr, Torres, Jones.
Time- 2:24      Attendance- 3,126