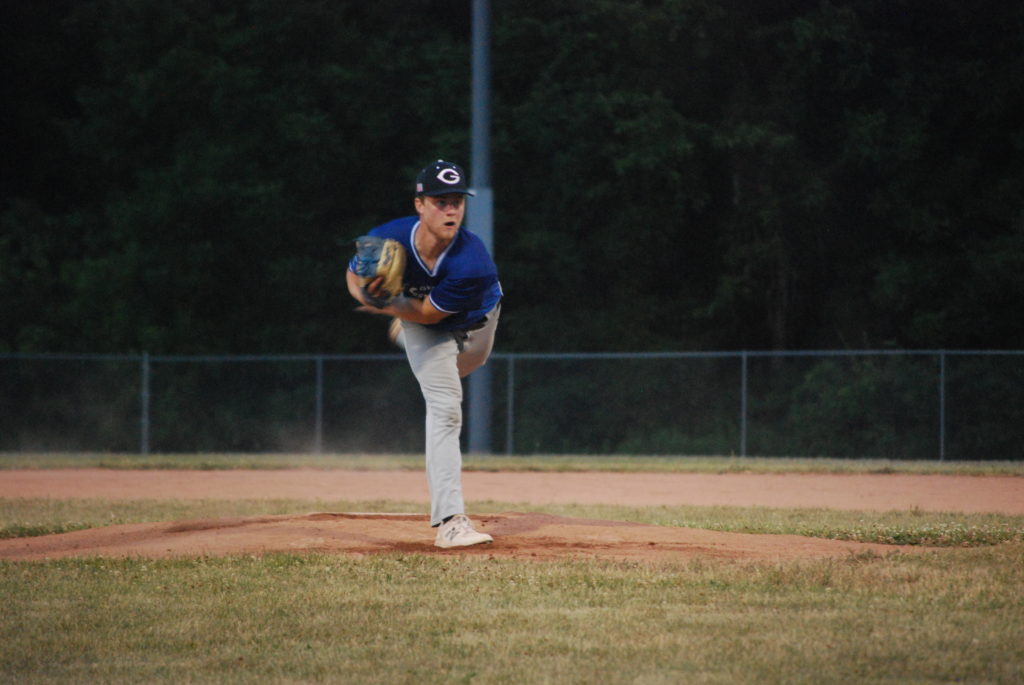 By PAUL GOTHAM
By limiting himself the first time he faced a lineup, Geneva Snow Cats starter AJ Gartland (Alfred State) found success later.
And the numbers back him up.
Over seven appearances (six starts) on the mound this summer, Gartland put together a record of five wins without a loss. That merely scratches the surface of the left-hander's impact during the 2020 Interstate Collegiate Baseball League (ICBL) season.
In 35 innings of work, the former Irondequoit High School star struck out 48 batters while allowing two runs (one earned) on 13 hits and six walks. He finished with a WHIP (walks + hits per inning) of 0.54 and opposing batters hit .110 against him.
"It's not even about velocity and nasty stuff, which he has both," said Santino Rosso (Hofstra University) who played for the division rival Cardinals. "It's more of his location and what he picks to throw in certain counts."
"With AJ, every time he kept me off-balance. He kept me guessing which you don't want to do as a batter."
Rosso collected seven extra-base hits including three home runs and three doubles in 40 at-bats (.675 slugging percentage) for the Cardinals which finished second to the Snow Cats in the ICBL's West Division. Against Gartland, the former Victor High School standout went hitless in three at-bats.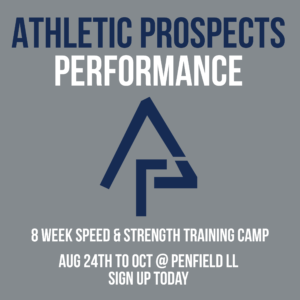 "He's a smart pitcher, very smart," Rosso added. "He knows how to take something off certain pitches and how to pitch to certain batters. Throw a fastball inside to push you off the plate then throw a change-up outside. Stuff like that, he's really good with picking spots."
Rosso made solid contact when he led off the first against Gartland on July 23. The right-handed batter sent a fly ball to left field.
"In the first at-bat, he hit a fastball pretty hard," Gartland explained. "Next time he came up I tried to make sure that I was using my best stuff other than a fastball."
In his next two at-bats Rosso popped out on the infield and ended his day with a routine fly ball to right field.
Gartland's approach to Rosso and the Cardinals' lineup mirrored his efforts throughout the summer and came as the result of making an honest personal assessment.
"One thing that's really kinda plagued me is my success with a lineup as I get through it a few times," he said.
The 6-foot-1, 200-pound southpaw knew he had to make adjustments heading into the summer season.
"This [summer] I tried to live off my fastball as long as I could, so that it would kinda keep my other pitches hidden to the batters until it got to the point where okay I've seen him two or three times now let's start throwing a lot of sliders, a lot of changeups.
"It really was a test for me to see how long I could go by using a limited arsenal and then how can I open it up and start using my off-speed once they start seeing pitches and facing me for a couple times."
Phil Ferranti (Mercyhurst University) had a similar result against Gartland. After fouling off a pair of two-strike pitches, the Orioles catcher grounded out to second in his only time facing Gartland. Jack Scanlon (Washington Jefferson) scored on the play. It was the lone earned run Gartland allowed over the course of the season.

"I hadn't seen him in a couple years and I was surprised by how big he got," said Ferranti, the former Webster Schroeder standout. "He definitely attacks first pitch and isn't afraid to go to his off-speed. He gained a little velocity on his fastball which always helps."
Ferranti led the ICBL in RBI (22) and slugging (.702). He finished top five in hits (24) and batting average (.421).
"Phil was someone in high school who I struggled with," Gartland noted. "I knew I was probably only going to see him once or twice, so I took that as another test. I knew I could let everything fly."
One at-bat against one of the league's top hitters, Gartland saw it as an opportunity to see how far he has come. Getting an out in that situation avoided a big inning for the opposing team.
"What could I do to get really good hitters out in a key situation? That's what my mentality is," he said.
After going four innings in his first outing of the summer, he finished with three performances consisting of six innings another of five frames before tossing seven full in his last appearance of the summer.
"I haven't gone CG (complete game) in what feels like years," he said.  "It was great to go the distance, work efficiently. Being a starter and having some success in high school that's always something that I try go for especially with a seven-inning game. I always want to be that guy for my team where you can hand me the ball, and I'll give you six or seven and you don't have to think about it. It was good to fulfill that goal this year and especially the CG in the last game."
He finished the season with a league-leading ERA of 0.20. He threw first-pitch strikes 58.3 percent of the time and posted a nearly 12 to 1 strikeout to walks ratio per nine innings. He surrendered just two extra-base hits (both doubles) and allowed more than one hit in an inning (both times two) on just two occasions.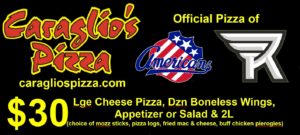 "Knowing the body of work that I've put behind me in the years past, I was able to pull from that and the extreme confidence that I've been in pretty much every situation there is to be in. I've been working on my craft for so many years now and it was just time to let it fly. Time to see what I have.
"Knowing that this league was probably going to attract some good talent from Rochester really encouraged me to let my best stuff fly. You know that every batter that comes up there I'm going to give them my best stuff and challenge them to hit it. That's been my mentality. That's what it's been for the past season."
Gartland made five appearances (two starts) for Alfred State in the spring before the 2020 season was cancelled due to COVID-19. He was 1-0 for the Pioneers with 21 strikeouts in 21.1 innings of work.
"Even more than throwing 90-plus is just being able to hit spots and keep batters off-balance," Rosso said of his opponent. "AJ has always been really good, but now I feel like he's really coming into it and making a name for himself."