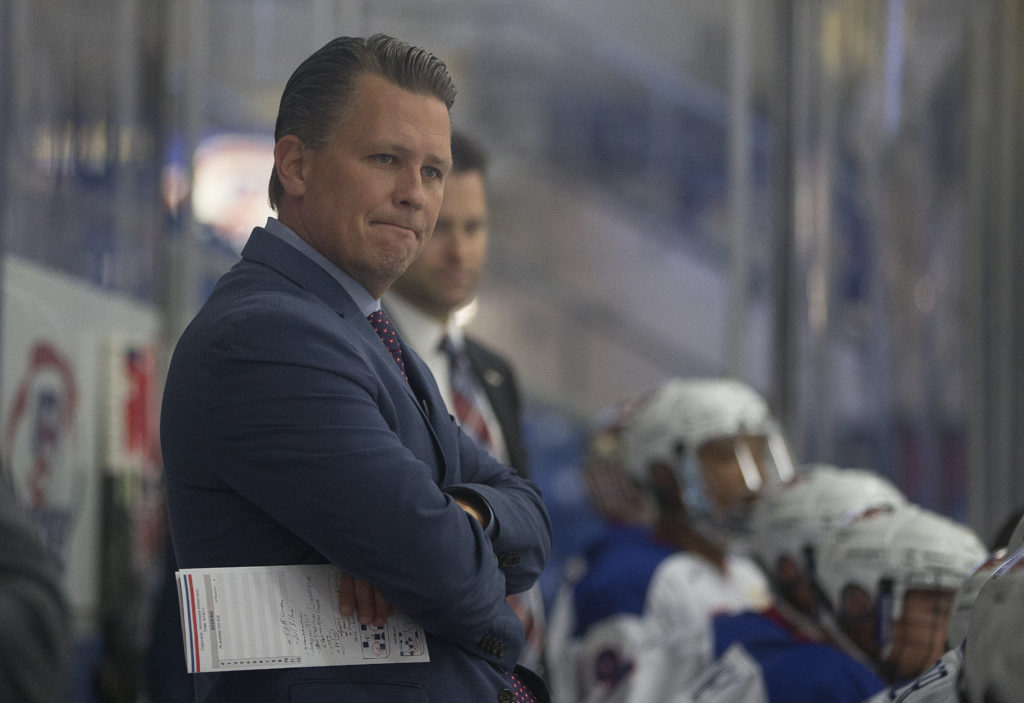 By KEVIN OKLOBZIJA
He had just been fired after 11 years at what had been a dream job, being the head coach at Rensselaer Polytechnic Institute.
But before Seth Appert could really ask himself, "What now?", former Rochester Americans assistant coach John Wroblewski was providing an answer.
Wroblewski, a head coach with the United States National Team Development Program (NTDP), offered Appert a chance to join his Team USA coaching staff for the Under-18 World Championships.
Now, just over three years later, Appert has spring-boarded to his first job in pro hockey as head coach of the Rochester Americans.
Appert joins the Buffalo Sabres as their minor-league development coach after three years with the NTDP in Plymouth, Mich.

"He's a quality person, a great leader and has a track record for development," Sabres general manager Kevyn Adams said on Tuesday during a Zoom call with the media.
While Appert had considered a jump to pro hockey while he was at RPI, he wasn't sure this opportunity would ever come after his firing by the school in the spring of 2017.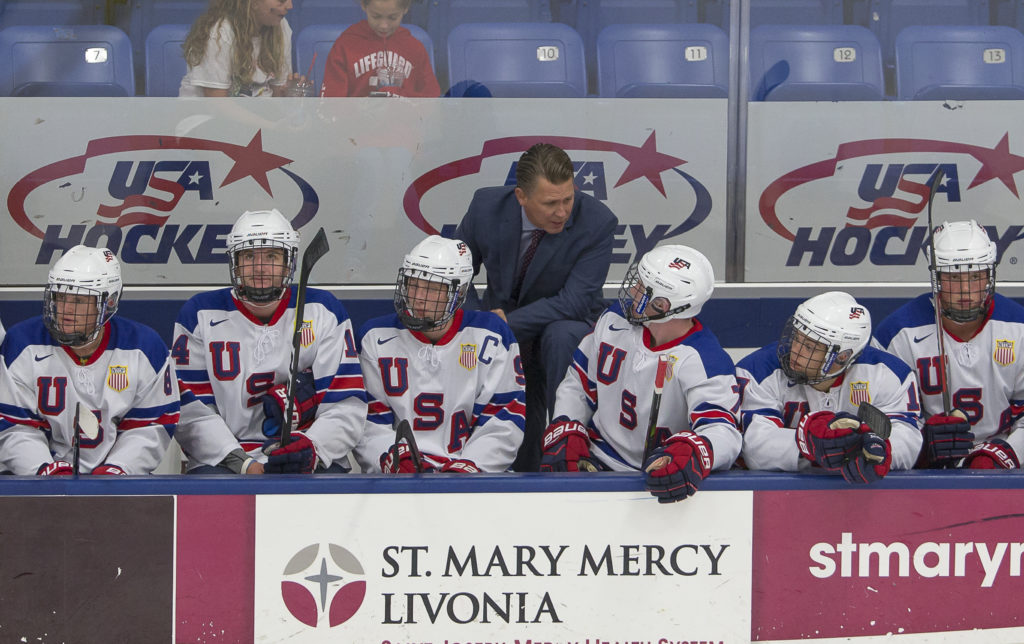 The Engineers had just gone 8-28-1, the third losing season in the past four years, and the athletic department decided change was necessary.
His friend through coaching, Wroblewski, quickly intervened.
"At the lowest point of my professional career, 'Wrobo,' the next day, called me and offered me a spot to be an assistant coach on the Under-18 World Championship coaching staff," Appert said.
"I forever will be incredibly grateful to him for that phone call, because what it did was get me back to work right away, instead of sitting on the couch, woe is me or whatever. A couple days later I was driving to Michigan and back on the ice for practice."
He ended up staying in Michigan for three years as one of the two head coaches for the NTDP. He coached the Under-18 squad his first since and seven of the players were first-round draft picks.
But while the development aspect may have been attractive to Adams and the Sabres, Appert said winning is part of the learning process. He guided teams to gold, silver and bronze in world competition while with the NTDP.
"I think coaching at the national program uniquely prepares our head coaches for that balance of development and winning," said Appert, 46-year-old native of Cottage Grove, Minn. "We're tasked with that on a daily basis. We're tasked with developing America's best players, but also winning is part of development.
"I think over the last three years I've walked that balance on a daily basis, the balance of giving them the habits and the practice repetitions and the freedom of decision-making that's necessary for development on the ice while also emphasizing that winning is important."
Appert replaces Chris Taylor, who was fired by Adams in June despite points-earned percentages of .599, .651 and .605 in his three seasons as head coach.
The firing was baffling to many fans, who appreciated Taylor's devotion to the organization and emphasis on restoring pride in the Amerks crest.
But Adams on Tuesday said he believed change was necessary to create the unified coaching and management team the Sabres organization needs.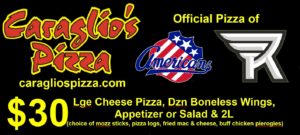 "This was not a Chris Taylor decision so much," Adams said, "as I was ready to put ourselves in a position where I thought we were getting a fresh start in Rochester, we were getting alignment to philosophically what we're looking to build here as an organization and our how overall organization works together.
"That's really the reason for change. In this position I'm in you have to make tough decisions at times and I felt at this point where we were headed it was the decision I needed to make."
Appert, who spent nine years as an assistant at the University of Denver before going to RPI, is eager to join the organization. He understands that hockey is entrenched in Rochester, even if the franchise hasn't won a playoff series since 2005.
"You want to coach where it matters," he said. "When you look at the history and tradition of Rochester Americans hockey, the second-oldest franchise in the American Hockey League and the fan base and the passion that it has, it's important. It matters to the people of Western New York and that's a healthy pressure that you want as both a player and a coach."
His firing at RPI wasn't so much a negative as it was a chance to examine priorities. He talked about the pride of a 20-win season and an NCAA tournament berth and Hobey Baker finalists.
But as a collegiate head coach, you're also the CEO of the program, and requirements include fund-raising and recruiting and managing player classroom responsibilities.
"At the end it slipped, and that's on me," he said. "I believe I lost my sense of who I was as a head coach and what I want to be in terms of a leader for our young men. Coaches get fired and it gives you a real opportunity to reset, to look in the mirror and get back to work."
He said adversity fuels growth and he has taught that as a coach. He also believes in communication, trust and knowing his players, according to Riley Bourbonnais of Greece who played four years for Appert at RPI and was a co-captain his senior year of 2016-17.
"He's big on development and getting to know players one-on-one; he wants you to grow as a man," Bourbonnais said.
"From a coaching standpoint, if you needed something, he or his assistants would take all the time you needed. We went through countless hours of video; he made sure you know the game plan. Obviously you want a coach who like winning and he LOVES to win."
Ah, yes, that juggling act of winning vs. development. Adams said Sabres prospects need to play at crunch time. They need to take a faceoff in a one-goal game with 25 seconds to play.
Appert, Adams and Sabres coach Ralph Krueger have discussed philosophies.
"I feel comfortable with where Kevyn stands," We need our young players in the Sabres organization to have the opportunity and the ice time to develop. But it's also important for the Rochester Americans to win. I don't feel that we're going to be hamstrung in our opportunity to try to win in Rochester while developing for the Sabres."
There has been plenty of speculation that the Sabres will refrain from signing high-priced, elite veterans for Rochester. Appert said he's interested in quality veterans, and referenced advice on the topic he received from friends in the coaching fraternity, Detroit Red Wings coach Jeff Blashill and Tampa Bay Lightning coach Jon Cooper.
Blashill won a Calder Cup with Grand Rapids before a promotion to the NHL. Cooper won a Calder Cup in Norfolk before he became head coach in Tampa Bay.
"Are we signing veterans to just score points or are we signing veterans to help us win and help with the culture in the dressing room," he said.
"They (Blashill and Cooper) talk about the value of leadership, the papa bears in that locker rooms. Not necessarily superstar older players, but the papa bears in their locker rooms and how they set the tone about how guys went about their business."
NOTE: The NTDP will be looking for two new head coaches. Wroblewski has been hired as head coach of the Ontario Reign, the AHL affiliate of the Los Angeles Kings.