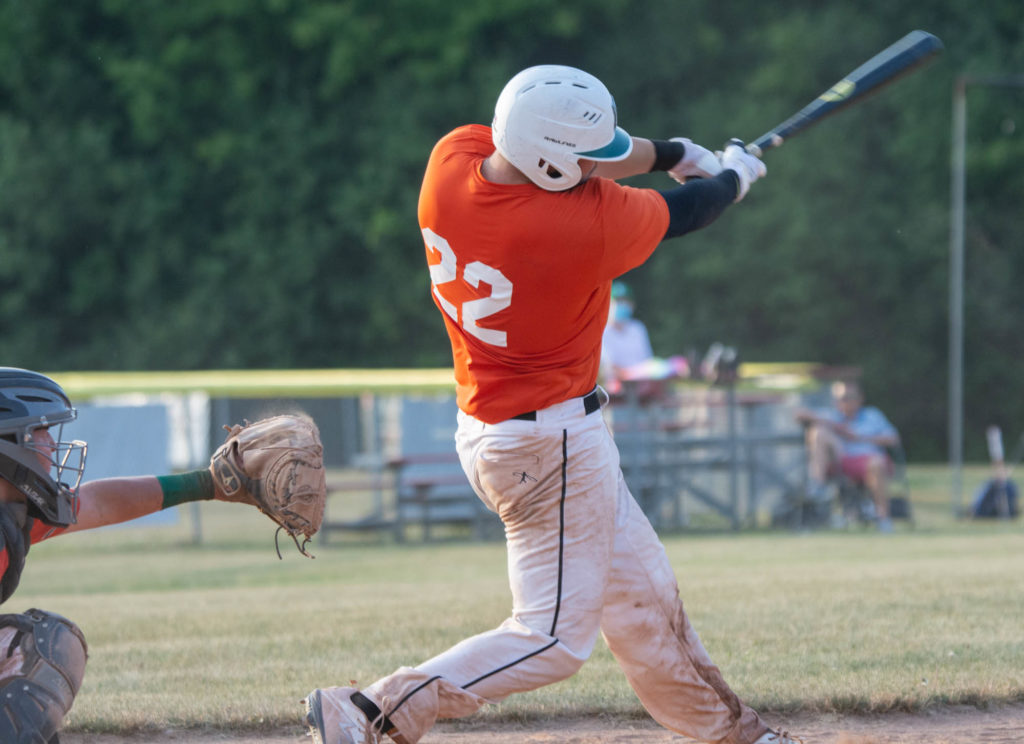 By PAUL GOTHAM
Phil Ferranti (Mercyhurst University) opened the 2020 Interstate Collegiate Baseball League (ICBL) season hitless in his first 11 at-bats. That stretch over four games is worth noting because the former Webster Schroeder and Monroe Community College standout collected 24 hits over his remaining 14 contests.
Once in rhythm, Ferranti didn't look back. Early or late in the count, he produced for an Orioles squad which followed his lead.
"The first couple of at-bats were rough," Ferranti said recalling the early part of the season. "Just getting my timing down, swinging at the right pitches and getting used to playing baseball again."
Ferranti broke out with a 4-for-4 night on July 13. That started an eight-game hitting streak which included five multi-hit efforts.
"In my first at-bats I wasn't striking out, so I knew it was a matter of time. I focused a little bit more, on what pitches I was swinging at. It clicked all at once."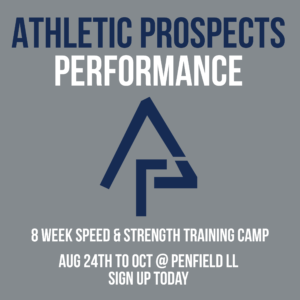 What started during that stretch and continued from there was Ferranti's ability to make adjustments during an at-bat. Of his 24 hits, nine came with two strikes.
"I just shorten up and try to put the ball in play," he said of his approach when down in the count. "Usually when you do that, good things happen whether it's with no strikes or two strikes.
"I try to put a good swing on it with two strikes and not be afraid to strike out even if that is the case."
VIEW MORE SUE KANE PHOTOS HERE. 
Three of his four home runs all came with two strikes.
"My dad always stressed the need for being able to hit with two strikes and so did Coach Brust (Monroe CC head coach Dave Brust). Obviously, you don't want to get there.
"This summer I put in some good at-bats and the ball fell for me. You got to battle. Battle for every pitch, every at-bat."
That's not to stay he wasn't effective early in the count. His first hit of the season came on the first pitch of an at-bat. Something he did four other times. He also connected for hits on the second pitch of an at-bat on eight occasions.

"I saw a lot of first-pitch fastballs, and I wasn't afraid to swing. First pitch is usually the best pitch in most cases. You go up there ready to hit. If it's there, swing. When you get to two strikes, if you battle enough and foul off enough pitches, the pitcher is going to give you one. You just can't miss it."
The approach worked to the tune of eight extra-base hits to go with eight base on balls while being sent back to the dugout on strikes just eight times. He hit .522 over those 14 games to finish the season at a .421 clip.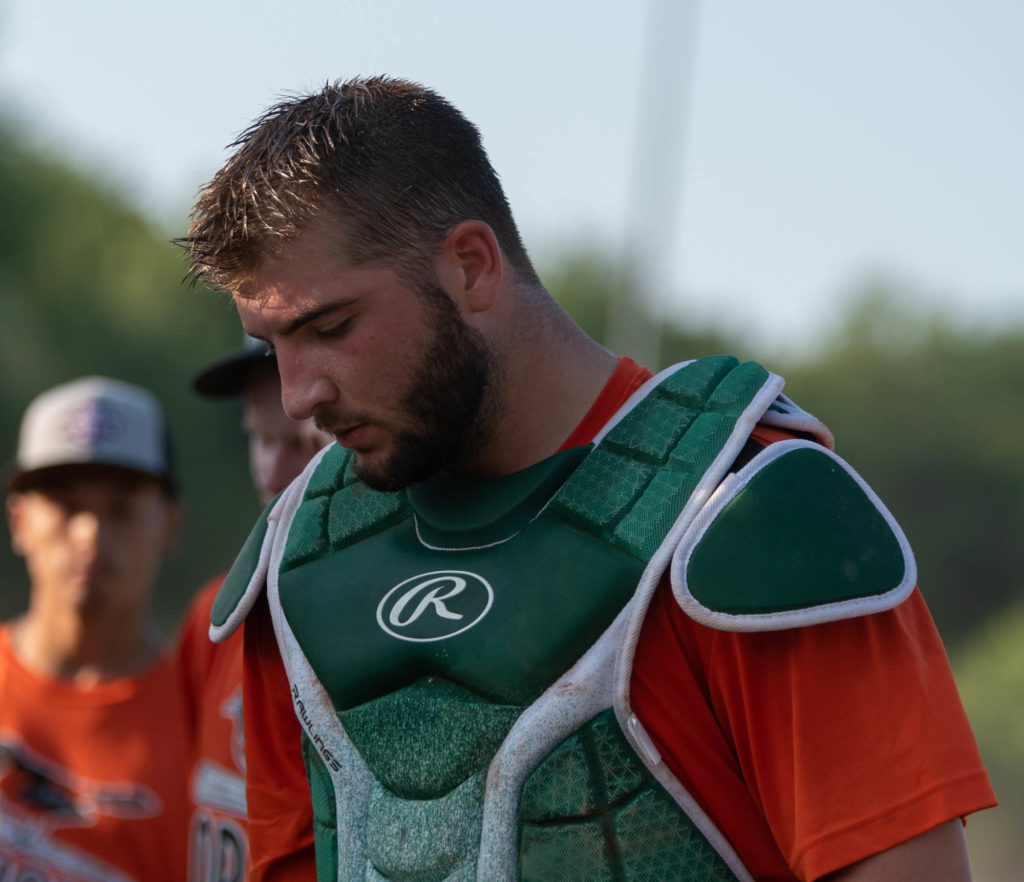 Ferranti finished the regular season tied for the league lead in home runs with Dylan Mackenzie (Flyin' Fish). He paced the ICBL with 22 RBI and also led the league in slugging percentage (.702) for hitters with 30 or more at-bats and finished second to Justin LoTemple (Monarchs) with an OPS of 1.202.
The Orioles opened with one win in their first 10 games. They won seven of their next 10.
"I got off to a rough start, but I really never lost focus, never really lost my head."
He's not stranger to big seasons. As a junior in high school Ferranti hit fifth in a Webster Schroder lineup that advanced to the NYSPHSAA Class AA finals. He followed that his senior year with a First-Team All-State performance hitting .600 with 43 RBI and 22 runs scored for a Warriors squad which peaked at No. 1 in the state rankings.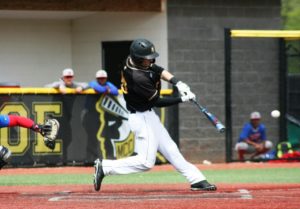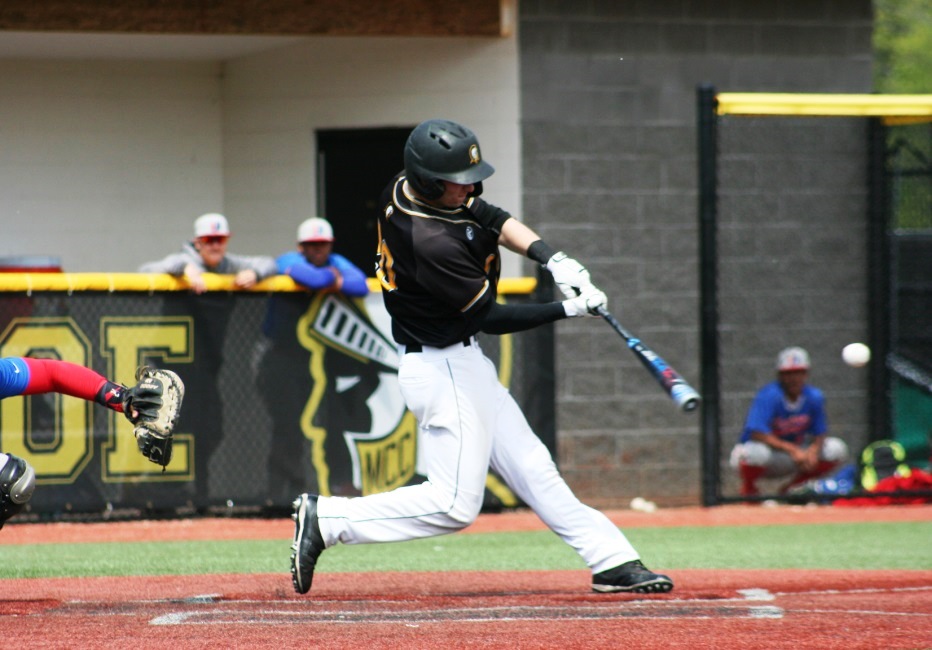 At MCC, he garnered Third Team NJCAA All-American honors as a freshman and set a program record with 40 career doubles. He was part of two NJCAA World Series teams and earned a spot on MCC's All-Decade Team.
His knack for big seasons?
"Trying to put together the same at-bats and take the situation you got," Ferranti said referencing a piece of advice he received from former Schroeder assistant coach Ben Fuller. "In high school, I would get a little more upset if I had a bad at-bat or struck out. He preached never getting too high or getting too low. It's stuck with me to this day. Other coaches have mentioned it, but he used to really stress it. It's definitely a big part of my game."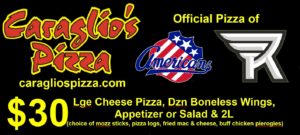 Ferranti appeared in eight games for Mercyhurst this past spring making seven starts before the season was cancelled in mid-March due to the pandemic. He hit .258 with two RBI and two doubles as well as collecting three walks.