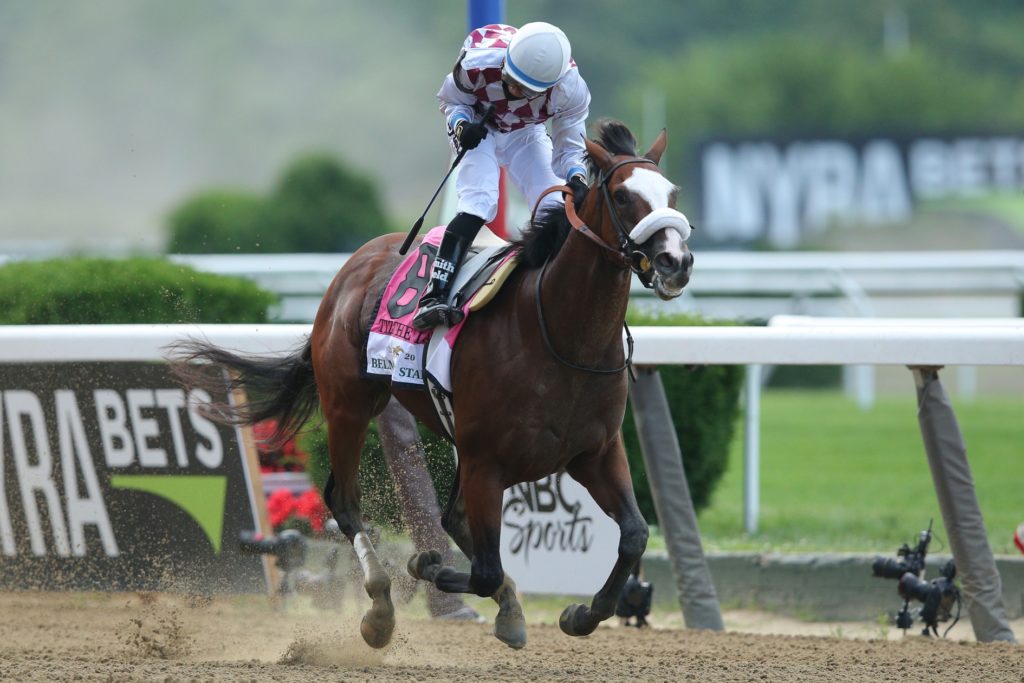 By KEVIN OKLOBZIJA
BataviaBets, the online wagering platform for Western Regional Off-Track Betting, is hardly the big fish in the advance deposit betting world.
Xpressbet, TwinSpires, DRF Bets, NYRABets and TVG are among the many far more prominent entities.
But in introducing a new bonus program that goes into effect on Saturday, Western OTB is going after some of the big fish among horse players.
BataviaBets will scrap its mostly-insignificant, multi-tiered rebate program for a more simplistic, more rewarding bonus initiative.
Members who wager at least $1,500 in a month on any of more than 50 tracks will receive a 5 percent reward credited to their account at the start of the following month.
On just the minimum $1,500, that's $75 of wagering credit starting the next month on tracks like Finger Lakes, Meadowlands, Monmouth, Keeneland, Kentucky Downs and nearly all harness venues.
There is a 3 percent kickback for wagers on New York Racing Association tracks as well as Tampa and Pimlico, and 1 percent for wagers on a few other tracks including Churchill Downs, Gulfstream, San Anita and Oaklawn.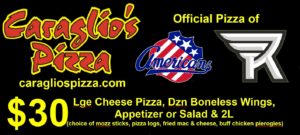 The reason for the percentage differences is based on OTB's cost to carry track signals. For instance, NYRA and Stronach-group tracks charge a much higher rate for their signal, so it would be cost prohibitive for OTB to offer the higher percentage reward.
But the biggest reward is for OTB's own product, the live harness racing meet at Batavia Downs which runs through Dec. 12. There is an 8 percent reward for handicappers who wager at least $2,000 in a month on Batavia's live races. For merely hitting the threshold in a month, that's $160 in rewards.
All wagers except place and show count toward reward thresholds.
"We certainly can compete with the national brands with our platform and now we want to compete with the financial incentives that we give people," Henry Wojtaszek, president of Western OTB, said.
The reason for the new incentives: most horse players in New York are using other advance deposit wagering sites. In May alone, New Yorkers bet $63 million with wagering sites based outside of the state.
"I've seen numbers that say as much as 20 percent of wagering on horse racing is coming from New York," Wojtaszek said. "Horse players were saying, 'Why would we bet with you when we can get better return on our money elsewhere? One of the things they're looking for is value, and now we can provide it."
As a public benefit corporation, OTB profits are distributed among the municipalities within the region: Rochester, Buffalo and 15 counties. The hope is that the enhanced reward program will significantly increase wagering at BataviaBets, which in turn will mean more money for counties, towns and in the region.
"It certainly could be in the hundreds of thousands of dollars," Wojtaszek said.
"BataviaBets is the one area that there's been a big increase over the years," he said. "It's the way the younger horse racing fans want to wager on these races and we have to be in that space."
Joining BataviaBets is free. Click the "Sign up now" icon in the "Member login" box. Reward dollars must be wagered but can be withdrawn if they turn into a winning wager.