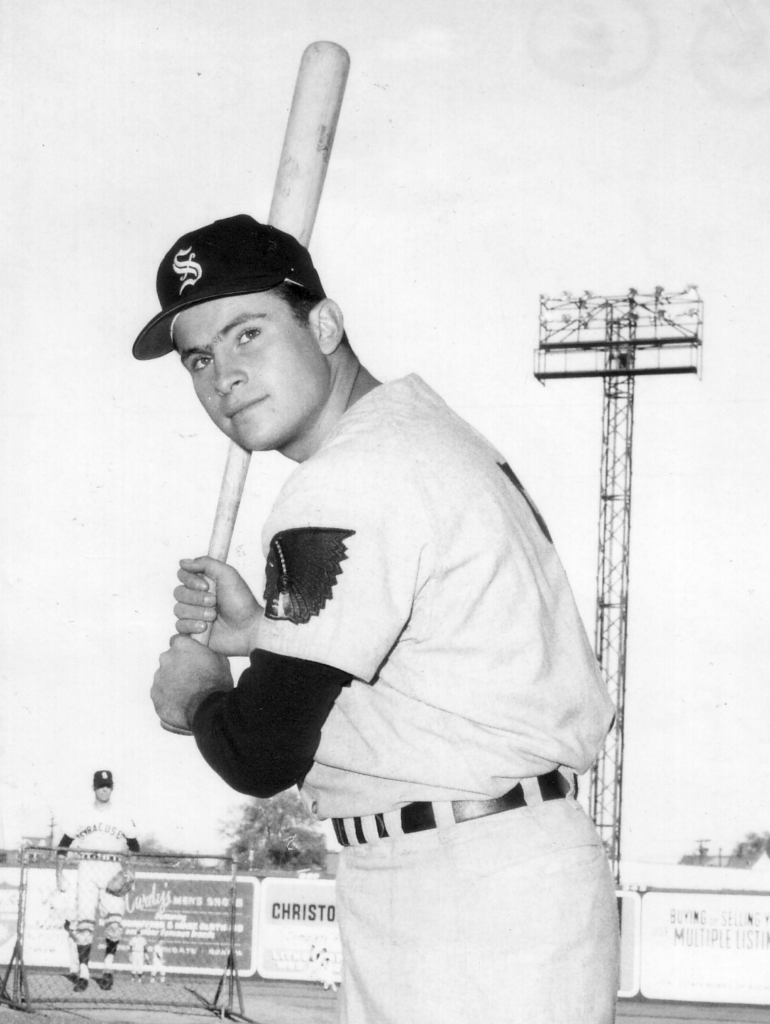 By JOHN LIKANJE
The Red Wings thrived against their upstate rivals, the Buffalo Bison, in 1969. On this date, the Wings won the head-to-head matchup for the 11th time in 18 games, but not without dramatics and a beneficial call. The Red Wings rallied from a 5-0 deficit with four runs in the eighth inning to win, 7-6.
Down 6-3, Mike Ferraro, who had accounted for all three runs with an RBI single and a two-run shot, ignited the rally with a hit. Terry Crowley and Mickey McGuire produced back-to-back base knocks to score Ferraro.
Enter Jim Campbell, who was hitless in three plate appearances up to this point. The 6-foot first baseman still came prepared, roping an RBI single and advancing to third on Bill Scripture's game-tying base knock.
John Sullivan, who had a game-winning hit two weeks earlier, came up to the dish with runners on first and third and one out. The 6-foot catcher skied a pitch deep enough to Bisons left fielder Gene Martin for Campbell to race home.
Martin's throw was high and towards the first base line, forcing catcher Bill Vickery to range to his left. This split-second decision was the difference as home plate umpire Harvey Odom hesitated, then deemed Campbell safe.

Buffalo batting
| | | | | | |
| --- | --- | --- | --- | --- | --- |
| Batter | p | ab | r | h | bi |
| Ragland | 2B | 4 | 1 | 1 | 0 |
| Garnett | 3B | 4 | 0 | 0 | 0 |
| Coggins | SS | 5 | 0 | 1 | 1 |
| Holman | 1B | 3 | 1 | 1 | 0 |
| Hense | RF | 4 | 0 | 0 | 0 |
| Vickery | C | 4 | 2 | 3 | 1 |
| Grieve | CF | 4 | 1 | 1 | 2 |
| Martin | LF | 4 | 1 | 2 | 1 |
| Bryan | PH-DH | 3 | 0 | 1 | 0 |
| Kalmer | DH | 1 | 0 | 1 | 0 |
Rochester batting
| | | | | | |
| --- | --- | --- | --- | --- | --- |
| Batter | p | ab | r | h | bi |
| Miranda | SS | 4 | 1 | 1 | 0 |
| Ferraro | 3B | 4 | 3 | 3 | 2 |
| Crowley | LF | 3 | 1 | 1 | 0 |
| Valentine | CF | 3 | 0 | 0 | 0 |
| McGuire | 2B | 3 | 1 | 1 | 2 |
| Campbell | 1B | 4 | 1 | 1 | 1 |
| Scripture | RF | 3 | 0 | 1 | 1 |
| Sullivan | C | 3 | 0 | 0 | 1 |
| Smith | DH | 3 | 0 | 0 | 0 |
Buffalo pitching
| | | | | | | |
| --- | --- | --- | --- | --- | --- | --- |
| Pitcher | IP | H | R | ER | BB | SO |
| Bolick | 7 1/3 | 6 | 6 | 5 | 4 | 4 |
| Kreutzer | 1/3 | 2 | 1 | 1 | 0 | 0 |
| Woodson | 1/3 | 0 | 0 | 0 | 0 | 1 |
Rochester pitching
| | | | | | | |
| --- | --- | --- | --- | --- | --- | --- |
| Pitcher | IP | H | R | ER | BB | SO |
| Bertaina | 3 1/3 | 8 | 5 | 5 | 1 | 3 |
| Hoefferd | 4 2/3 | 3 | 1 | 1 | 1 | 2 |
| Moulden | 1 | 0 | 0 | 0 | 1 | 1 |