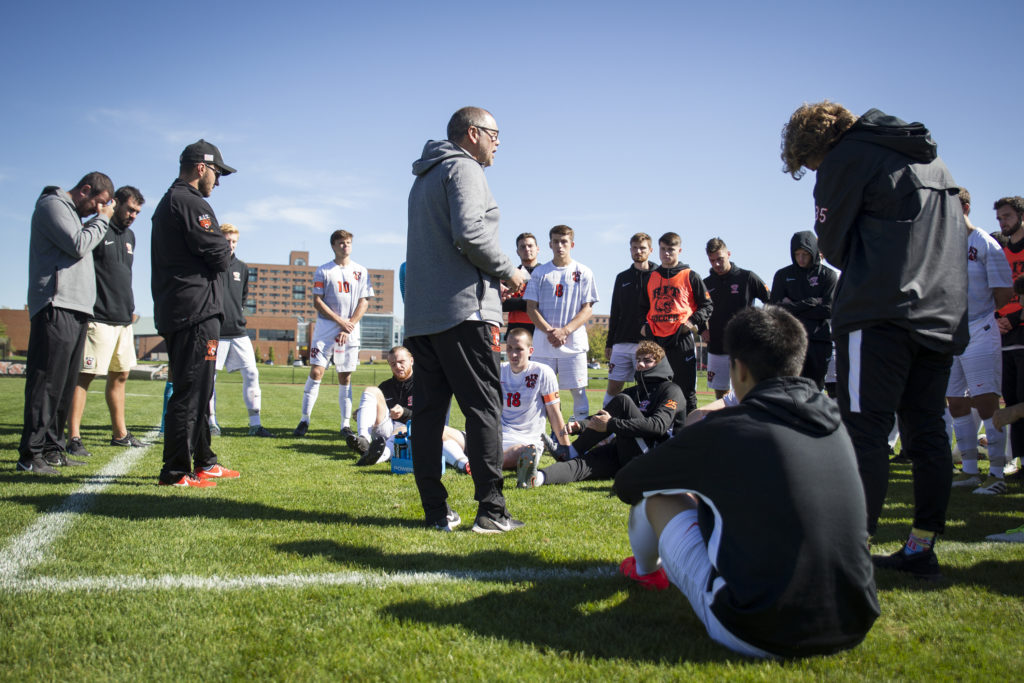 By PAUL CIFONELLI
Just like the 2019 spring season, the COVID-19 pandemic caused the postponement of the 2019 fall season for the Empire 8 Conference, SUNYAC and the Liberty League. The Empire 8 was the first conference to postpone fall sports on July 15, with the SUNYAC following suit on July 20 by announcing the suspension of competition through January 1. The Liberty League also cancelled all competition and championships through December 31 on July 22. Along with those, the East Coast Conference and National Junior College Athletic Association (NJCAA) have also halted play for the upcoming semester.
These decisions impact all colleges in the greater Rochester area: St. John Fisher College (Empire 8), Nazareth College (Empire 8), SUNY Brockport (SUNYAC), Rochester Institute of Technology (Liberty League), SUNY Geneseo (SUNYAC), the University of Rochester (Liberty League), Roberts Wesleyan College (ECC), Monroe Community College (NJCAA), Genesee Community College (NJCAA) and Finger Lakes Community College (NJCAA).
Many players and coaches saw that the cancellation and postponement of the fall season was possible, but they still needed to prepare as if the 2020 fall campaign was going to happen. RIT men's soccer coach Bill Garno decided he and his staff needed to prepare for all possible outcomes.
"I'd say we've been running some parallel paths," Garno said. "Certainly in the last couple weeks we've started to consider 'what does it look like for us?' I've met with some of our coaches and talked about the path. As of last week we were still looking forward to a season, so we had to do some preparation for that but said 'look, if something happens we still need to be prepared.'"
Despite there being no competition for the remainder of the calendar year, the teams that are affected can still have practices and all the players have been granted an additional year of NCAA eligibility. This will help keep players in contact with coaches and allow them to continue developing their skills without having the stress of games. According to Nazareth men's soccer player Noah Malta (Hilton), the postponement of games has takes some of the pressure of the summer training off him and his teammates.

"Our coach and our trainer wanted us to not take time off or reduce our training, but you can definitely dial it down a little and there's a little stress off you now that you don't have to make sure you're physically ready in about a couple of weeks," Malta said.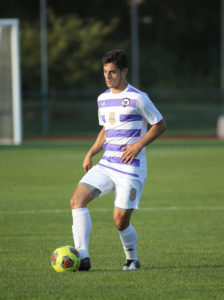 Practicing will likely have to be done in smaller groups to adhere to health and safety guidelines. Garno wants to continue helping his players develop but knows that everyone's well being is at the forefront of people's minds.
"At this point, we're waiting to understand how we can engage with the team, continue to develop and grow young men and players without compromising their health and safety, along with the rest of the RIT community," Garno said. "The administration has done a ton of legwork this summer and we've got to keep doing it."
While teams are still allowed to practice, their schedules for the future are up in the air. With the Empire 8 has postponed its fall season and the SUNYAC suspending operations, some athletes in those conferences are hopeful they will be able to play their season in the spring. Brockport volleyball player Ellen Paddock (Warsaw) would be a proponent for having a season in the spring and getting back to normal in the fall of 2021.
"I personally would love [playing in the spring and next fall]," Paddock said. "I think basically it would be like the fall is our spring season and the spring season is our fall. And I don't see any problem piggybacking back into the fall again because the summer is a long enough break to recover."
The idea of moving sports to the spring has been discussed at the Division I level, but the plans for Division III sports are not as commonly known. Paddock knows that moving games to the spring would mess with the additional year of eligibility that was granted by the NCAA.
"I feel like if we did have a spring season, it wouldn't be the same amount of games that we would normally have," she said. "It would probably be a smaller schedule, more like 10 games. If you go over 11 games you can't get another year of eligibility, so it probably wouldn't be as hard on our body as a normal season would."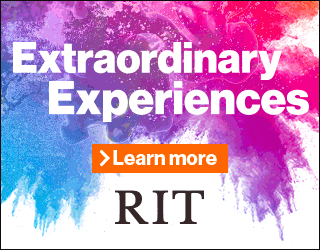 The current seniors who no longer know if they will have a last season could be faced with the decision whether or not to return to school for an extra year to compete. Brockport football player Rapheal Odey (Brockport) is one of those players. He is currently a senior in the classroom and a junior in the eyes of the NCAA. Odey planned on staying for the 2021 season regardless of whether or not he gained an extra year.
"We have a very talented team and I have the opportunity to play for another Empire 8 championship on top of being able to get my minor in communications if I stay another semester," Odey said.
According to Odey, many of his teammates who were set to be seniors during the 2020 season plan on returning for the 2021 campaign.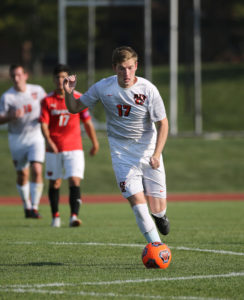 "All the guys [from the 2019 team] that aren't going to play again graduated last year," Odey said. "Most of the guys coming back are really excited for the upcoming season. We've been having Zoom calls with the team going over workouts, offenses and defenses, things like that. I can't speak for everyone, but I'd say 99 to 100 percent of the players coming back are ready to play that extra year."
With the colleges in the greater Rochester area not having fall seasons, the collegiate athletics scene will be bare for the foreseeable future. It appears   January 1 will be the earliest college teams will be able to get back on the courts and fields.