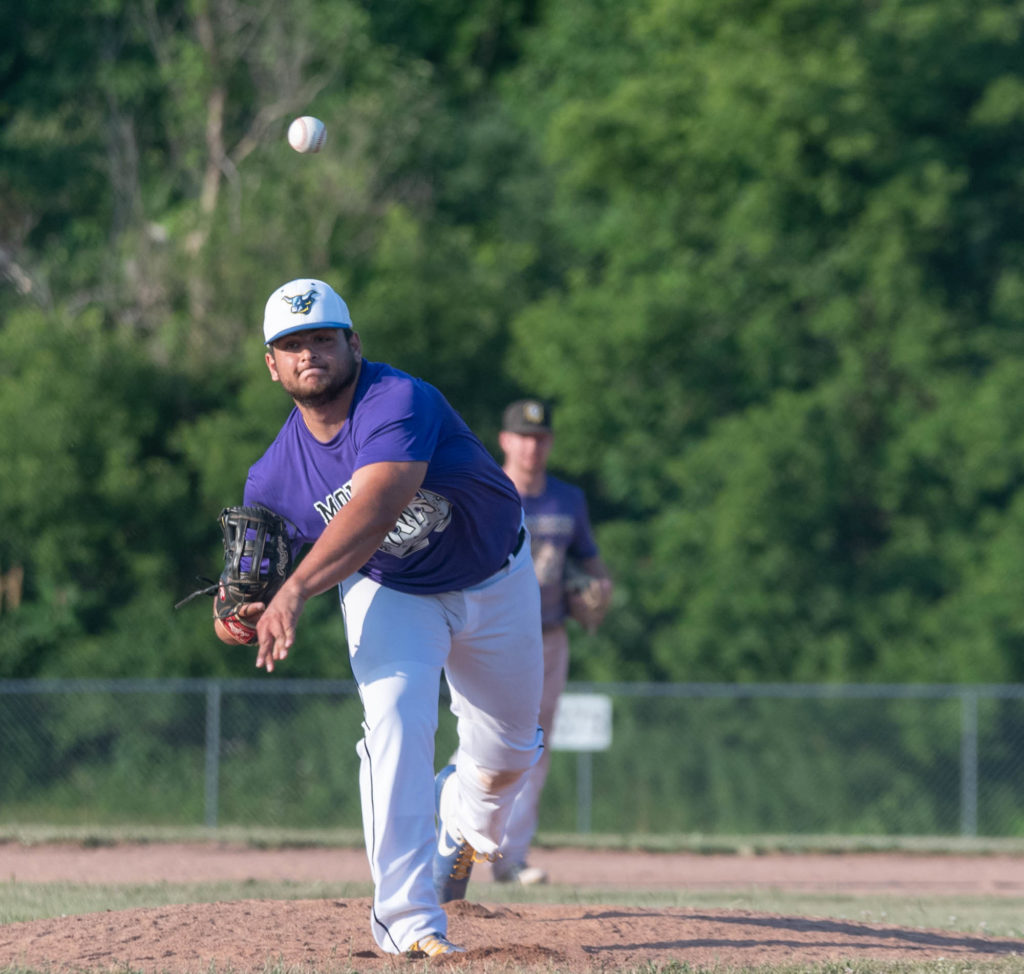 ORIOLES (1-6) 3
MONARCHS (5-3) 5
Ray Specht (Niagara County CC) finished 2-for-3 and drove in a pair of runs including the eventual game-winner as the Monarchs rallied to grab their fifth victory in the past six games. Specht plated Nick Serce (Alfred State) with a two-out single in the fifth to snap a three-all tie.
Trailing 2-0 heading into the bottom of the third, Gavin Moore (Alfred State) reached on a one-out error and scored on a Bobby Sellers base hit. Serce singled, and Specht knotted the game at two with a single that scored Sellers. Trevor Povlock (R.I.T.) worked two scoreless innings of relief to pick up the win. The left-hander struck out five batters and allowed one hit to pick up his second win of the season. Serce worked a scoreless seventh, striking out two for his first save of the summer. Frankie Fernandes (Monroe CC) went 2-for-3 with an RBI. Lucas Sulimowicz (Finger Lakes CC) knocked his league-leading fifth double and also scored a run. The Monarchs dropped the nightcap of a doubleheader with the Flyin' Fish on Sunday.
Sean Flannery (Monroe CC) paced the Orioles with a double, triple and an RBI in two at-bats. Maxx Countryman (Finger Lakes CC) singled and brought in a run. Phil Ferranti (Mercyhurst) singled and scored. Aidan Wallace (Ithaca) doubled and came home. Troy Leibert (Niagara County CC) and Jack Scanlon (Washington Jefferson) both had a single.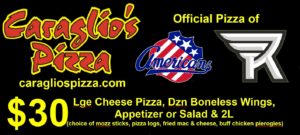 DP ORANGE (5-4) 4
BLUE JAYS (5-3) 0
Aiden Stewart collected three hits in as many at-bats while Braden Consaul and Will Taylor combined on a one-hitter as DP Orange put together back-to-back wins. Stewart connected on his second triple of the game and scored on a passed ball in the fifth. He later plated a run in the seventh with a single. Stewart reached base all four times he came to the plate getting first on a hit by pitch in his other at-bat.
Consaul struck out 12 and nearly matched AJ Gartland (Alfred State) who set down 13 on strikes last Tuesday to post the league's season-high. The win was the right-hander's first of the season. He worked out of a jam in fifth striking out three straight with runners on second and third. Consaul leads the ICBL with 21 strike outs. Taylor worked a pair of scoreless innings in relief for his first save of the season. Carter Clark doubled to lead the fourth inning and snapped a scoreless tie on a Nick Ianiello one-out base hit. Ianiello stole second and came home on Max Stuver's two-out single to give DP Orange all the runs it needed. Clark finished 2-for-3. Tanner Degrazia and CJ Phelps collected a single apiece.
Blue Jays starter Tyler Smith (Monroe CC) struck out 10 over five innings. Pat Bigham (Fredonia State) collected the lone hit for the Blue Jays, a leadoff double in the fifth.