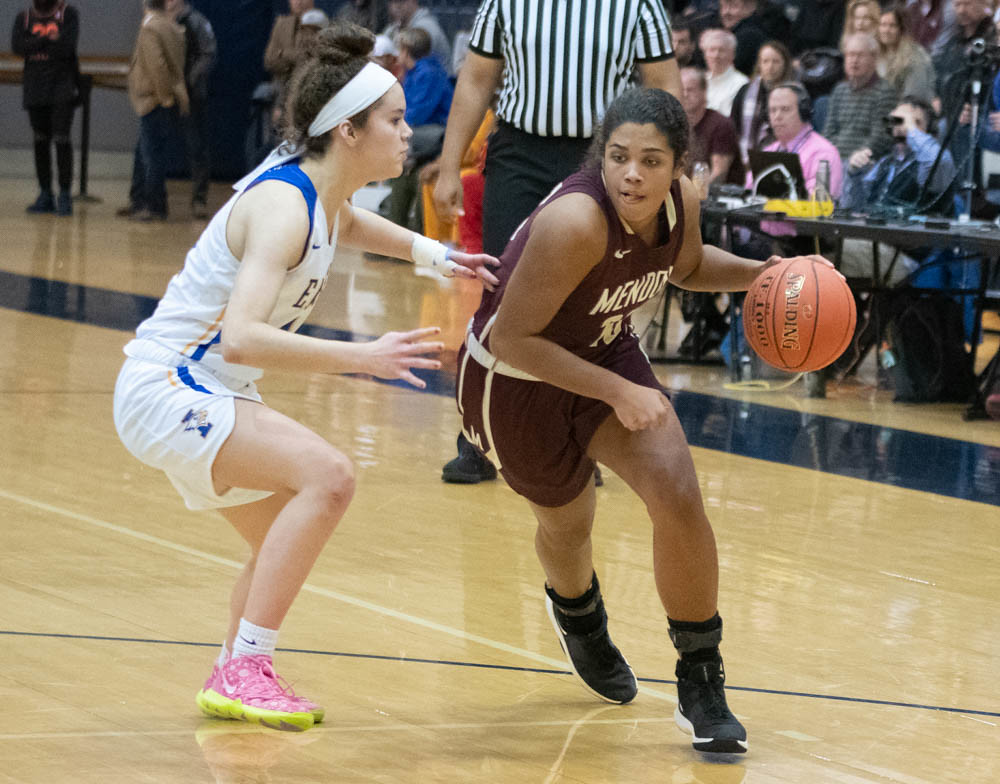 By PAUL GOTHAM
Pittsford Mendon's Lexi Green announced on Tuesday that she will continue her academic and athletic careers at Cornell University.
"It's very exciting," the First Team All-State performer said by phone. "There's been a lot going on, lots of pressure with what's going to happen with AAU season and a lot of unknown, so it feels very good to have committed today."
I am extremely excited to announce my commitment to play Division 1 basketball and continue my academic and athletic career at Cornell University! Thank you to all of my family, friends, and coaches who have made this possible!🔴🐻 #gobigred @cornellwbball

— Lexi Green (@lexigreen_20) July 7, 2020
A 5-foot-10 guard, Green averaged 19.7 points per game this past season leading Mendon to its fourth straight sectional title. A varsity player since her eighth grade year, she has played on all four of those championship teams including the 2018-19 squad which won the NYS Class A Federation title.
"The Mendon program is so amazing. They've done so much for me, and I could not have accomplished any of this without Coach Julien and all of my teammates throughout the years."
Green became the program's 10th member of the 1,000th career point this season. She will look to add to that total during her senior year.
"She's an incredibly intuitive, smart player," head coach Todd Julien said. "She processes stuff great. She analyses stuff really well. She does a really good studying her own game, her opponent's game and her teammates' games. That's how she's going to approach basketball in college. Whatever leadership opportunity Lexi gets, she going to be great at it."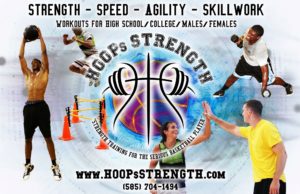 While not decided, Green is considering studying International Relations, Political Science and/or Communications at the Ivy League school.
"It's a perfect fit for her," Julien added. "Lexi is a really talented basketball player, but she has big aspirations on what she wants to get out of life. She's going to end up in a leadership role, in my opinion a big-time leadership role somewhere, and what better place to prepare yourself than Cornell."
Green will join a Cornell program that finished with 10 wins and 16 losses in 2019-2020. Under 18th year head coach Dayna Smith, the Big Red last won a conference title in 2008.
"It's awesome that I'm able to play basketball and get an amazing education at an Ivy League school," Green said.
Green also was named Monroe County Division III Player of the Year. She joins Bishop Kearney's Saniaa Wilson as the two local players who have committed to Division I schools prior to the start of their senior seasons. Wilson announced earlier this spring she will continue her career at Seton Hall.