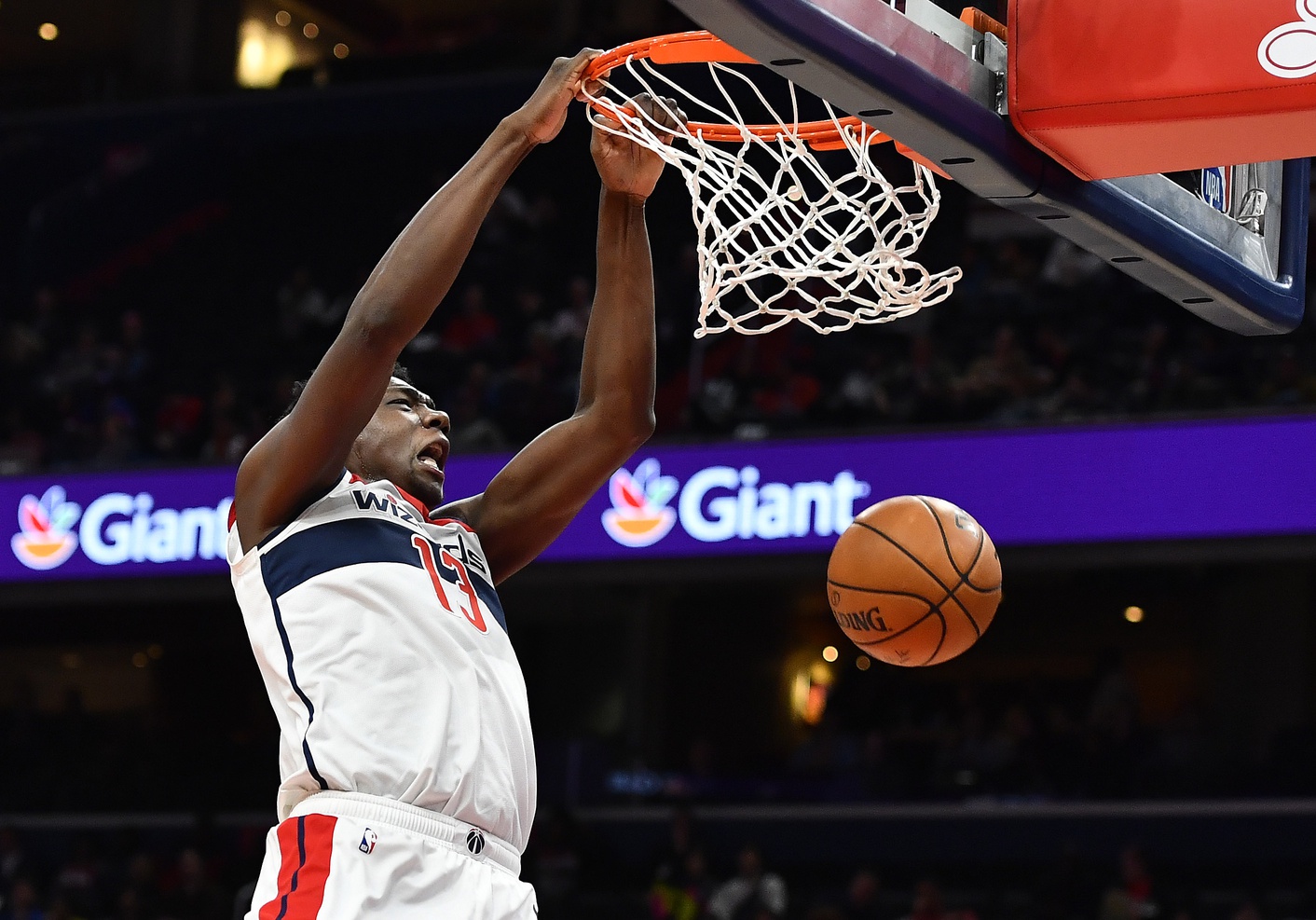 By BILLY HEYEN
UPDATE: The NBA Board of Governors has approved the 22-team plan, according to ESPN, so Bryant and the Wizards are back.
Thomas Bryant's season has received new life despite his Washington Wizards sitting outside of a playoff spot at the time of the NBA's shutdown.
The NBA will resume with 22 teams in Orlando at the end of July, according to ESPN's Adrian Wojnarowski, and the Wizards will be one of them. That means the former Bishop Kearney star and Rochester-native Bryant will get to continue what has been his best professional season to date. There will be an official vote Thursday to ratify the format, but both ESPN and The Athletic are reporting that the NBA's return will follow that structure.
Bryant, in his third professional season out of Indiana, has averaged 12.1 points and 6.8 rebounds per game in the 2019-20 season, both career-highs. He's also shot a career-best 40.7 percent from 3-point range while making 59.9 percent of his field goal attempts overall.
Thomas Bryant is fired up ???? @PickinSplinters pic.twitter.com/okWjMYNCMg

— Billy Heyen (@BillyHeyen) March 4, 2020
The 6-foot-10 center dealt with a foot injury for much of December and January but had returned and played about two months before the NBA's March 11 suspension due to the COVID-19 pandemic. Bryant started Washington's final five games before the shutdown, and on March 10, he put up 15 points and 10 rebounds in a Wizards win. 
The Wizards currently sit in the 9-seed of the Eastern Conference and are the only non-playoff team in the East invited to Orlando. According to ESPN, the Wizards will have to close inside four games of the 8-seed across eight regular season games to force a play-in tournament for the postseason. 
The 8-seed Orlando Magic and 7-seed Brooklyn Nets are the only teams Washington could hope to catch in that time frame, with those teams 5.5 and 6.0 games up on the Wizards, respectively. The proposed timeline would see the NBA season resume on July 31 and run through a potential October 12 date of Game 7 of the NBA Finals.