By PAUL GOTHAM
Aaron Shoemaker and his Ithaca College Bomber teammates were supposed to be participating in the Liberty League Championships this weekend. Devin Kelly and the Finger Lakes CC Lakers had the upcoming NJCAA Region 3 Division III tournament. Seth Vigneri and the Canandaigua Braves planned to be halfway through the high school regular season, looking to win their fifth straight Section V championship.
COVID-19 swallowed all of those plans just as it has that of the world's.
Likewise the spring training schedules of local minor league pitchers Tanner Cooper and Adam Scott fell victim to the pandemic. Cooper and Scott needed to maintain their pitching routines. Looking for assistance, Cooper didn't hesitate in contacting his former battery mate, Shoemaker.
Nearly six weeks later, the arrangement, which has also included former Rochester Red Wing Logan Darnell,  now involves Kelly and Vigneri. While the three catchers would rather be working with their classmates, the alternative has been like that metallic element lining a collection of water particles suspended in air.
"It's pretty cool," Shoemaker said of the opportunity to catch a pair of professional pitchers. "I've told him (Tanner) before that whenever I'm home if you ever need someone to catch, I'll be there."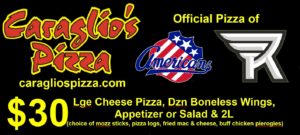 Using a friend's barn in the Canandaigua area, Cooper and Scott have been throwing bullpen sessions twice per week.
"He was the first person I called," Cooper said of Shoemaker, his former FLCC teammate. "Obviously, we had a good connection. He really liked catching me. I liked catching him."
Cooper, a first team All-State performer his senior at Canandaigua when he helped the Braves to their second of those four championships, earned 2019 Region 3 Division III Player of the Year honors finishing with 136 strike outs in 72.1 innings of work.
Serving as Cooper's primary catcher with the Lakers, Shoemaker garnered NJCAA Gold Glove honors.
"Shoey is such a smart kid outside of baseball that he picked up quickly on the style of pitcher that I am," said Cooper who started his college career at SUNY Stony Brook before transferring to FLCC. "He knows pretty much where I want him to set up (behind the plate). It makes is easier to handle it."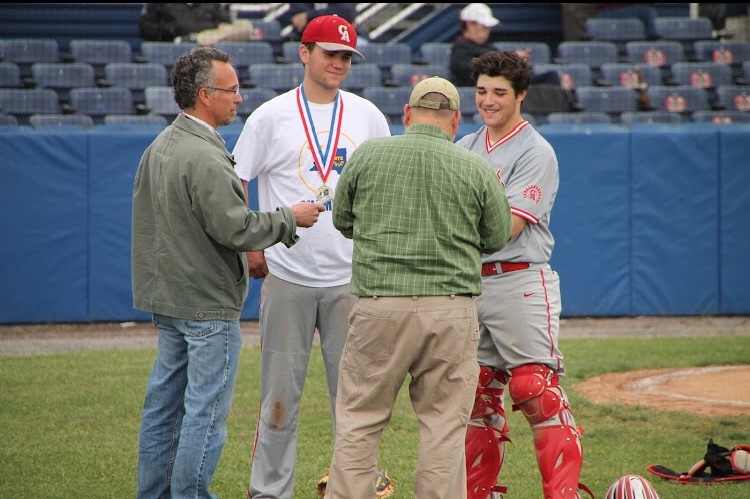 Shoemaker, who played three years on the Rush-Henrietta varsity, gets the chance to work again with Cooper and now he is adding in the experience of putting in time with Scott, also a Canandaigua alum.
"Catching professional pitchers, you'd think it would be super difficult, but it's actually easier than you think," Shoemaker said when referring to Scott, a fourth-round selection of the Cleveland Indians in the 2018 draft. "They're so accurate, and they're stuff is so good. It's like I don't even have to move my glove. It's fun to catch because it's almost easier than catching some of the other guys. I honestly don't have to work as hard.
"Once you see a couple pitches, you get adjusted. You get used to it. You just got to pick up on the tendencies of their pitches if they have a little run or a little cut."
A 35th round pick of the Cincinnati Reds in the 2019 draft, Cooper spent last season with the Greeneville Reds of the Rookie Appalachian League. The right-hander made 15 appearances, all out of the bullpen striking out 42 batters in 36-plus innings of work.
"I noticed a difference," Shoemaker said after catching his former teammate now with a season of pro ball behind him. "He's throwing harder. He's definitely bigger. You can tell that got him on a strength program. His slider is sharper. He's just fine tuning. It seems like they're doing a good job with their throwing program. Constantly making him better."
Classwork and living in Henrietta occasionally prevents Shoemaker from making the drive. Kelly, who played at Midlakes during high school, and Vigneri have been happy to fill in when needed.
"At first, it was just a shock," Kelly said when Cooper contacted him to check on his availability.  "Honestly, it's an honor to work with them. I had to get my mind right. Knowing they were professional guys, I had to do my best even in bullpens. It's just made such a better catcher."
Kelly, an FLCC teammate from a year ago, has stayed in the area during the quarantine while working his job at the Clifton Springs Country Club.
"At the beginning of last year, I couldn't even catch him," Kelly said of working with Cooper. "It was tough for me. I'm not going to lie. Once I got used, it's been so much of a benefit to me.
"His movement (on the fastball) is crazy. He has helped me locate and know where to set up. He's showed me things you wouldn't even think he would know about catching and what not."
As an eighth-grader, Vigneri was promoted from the Canandaigua JV for sectionals. He caught the quarter-final and  had an at-bat in the semi-finals. Now a senior, he was the starting catcher Cooper's senior season when the Braves made it two in a row.
"Obviously, he's throwing a lot harder than in high school," Vigneri said with a chuckle. "The more I do it, the more I get used to it. It's good work. I love it, a good challenge for me."
Vigneri remembers going to games when Scott pitch earlier in the decade.
"I used to watch him when I was younger. I'd go to Evans (Canandaigua Academy's home field) and watch the games. He'd be throwing 18 strikeouts a game.  I remember watching the catcher (Tim Ryan). He 'd be blocking every ball after two pitches. I was like I got to get used to that.
"Catching Adam's curve is something else. I'm still working on it. Catching about 50 percent of them right now."
With Friday's announcement of Section V cancelling spring sports and Minor League Baseball still in a holding pattern, the current arrangement between Cooper, Scott, Shoemaker, Kelly and Vigneri figures to continue.
And why not. The distance from mound to home plate of 60 feet, six inches more than allows for social distance guidelines.
Cooper, Kelly and Shoemaker have all played in the Interstate Collegiate Baseball League. Vigneri is set to play in the ICBL this summer. Cooper doesn't know when his season will start.
"That's kinda the scary part," Cooper said. "If you have a job and something you look forward to doing, you at least expect to know what's going on with it. I'm not blaming anybody because honestly nobody really knows. We all want to be back and playing, but there's really no timetable."