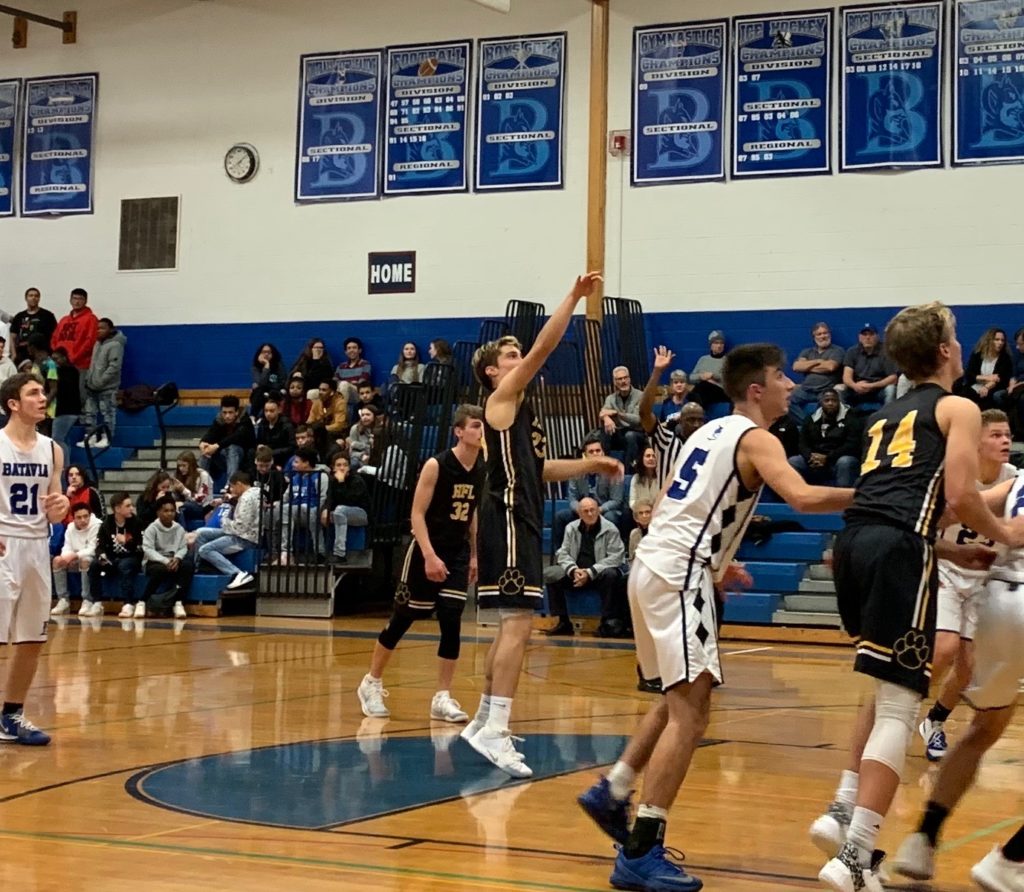 By JOHN LIKANJE
Honeoye Falls-Lima's Patrick Lustyk was the leading scorer on a Cougars squad that tallied 10 victories this season. The Monroe County Division IV First Team selectee averaged 22.2 points, 7.9 boards, 2.6 assists and 1.6 steals per game.
Lustyk shot 43 percent (154-of-359) from the field compared to 40 percent (88-of-221) last year, including 49 percent (113-of-229) from inside the arc compared to 41 percent (58-of-140) in 2018-19. The 6-foot-3 junior increased his free throw percentage from 64 (50-of-78) to 73 (118-of-162).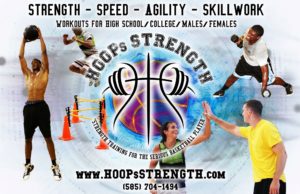 Lustyk poured in 467 points in 21 games played and netted double figures in 20 of them. The junior forward reached the 20-point plateau in 17 contests, including nine straight to end the season. In that stretch, Lustyk averaged 23.4 points and exploded for 31 on February 10th in a 71-51 win over Monroe. The 6-foot-3 forward corralled eight rebounds and handed out three assists in the game as well.
Other standout performances by Lustyk included four long-range shots on three separate occasions, six assists on December 17th in a 70-56 win over Greece Arcadia, 30 points and seven steals on December 30th in a 72-44 win over East Rochester, 28 points on 11 made field goals and 12 boards on December 9th at Brockport, 12 rebounds on February 8th in a 64-45 win over Greece Olympia, 12-of-12 free throws on February 13th in a 65-53 win over Brockport and 13 foul shots made on December 13th in a 73-69 win over Greece Odyssey.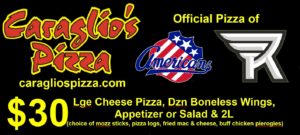 Lustyk's scoring average ranked second in Monroe County Division IV behind Eastridge senior Tony Arnold (25.1 PPG). He ranked fifth in Monroe County as well behind Hilton senior Tah'Jae Hill (27.2 PPG), Arnold, Pittsford Mendon junior Jacob Shadders (22.9 PPG) and Webster Thomas senior Andrew Mason (22.9 PPG).
Last spring, Lustyk played AAU for the FCA Warriors. The 6-foot-5 forward will have the keys to the offense yet again next season along with Nolan Smith and Josh Vogt.