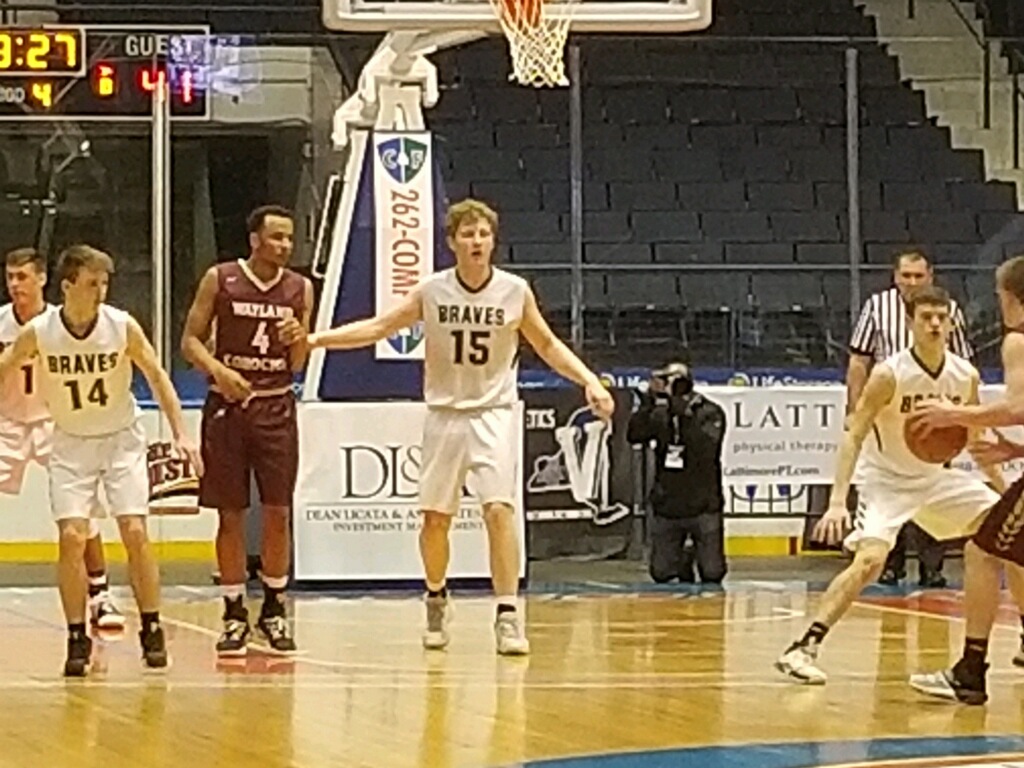 By JOHN LIKANJE
Avon's Zach Colvin averaged a double-double and led the Braves to their first sectional title in over a decade. The sophomore forward scored 13.1 points per game. He shot 59 percent (120-of-203) from inside the arc and 44 percent (8-of-18) from long range. Colvin corralled 10.9 boards and collected 1.9 assists as well.
The 6-foot-2-inch forward increased all five major statistical categories from last year when he averaged 6.1 points, 5.6 rebounds, 0.7 assists, 0.3 steals and 0.2 blocks. He raised his shooting percentage after netting 53 percent (60-of-114) of his shots from inside the arc as a freshman.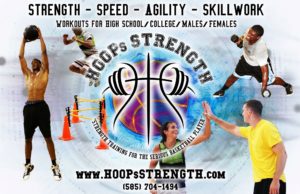 On February 17th at Perry, the sophomore forward battled through a sore foot to score a career-high 22 points and haul in 19 rebounds. In four postseason games, Colvin netted 15.8 points and grabbed 13.3 boards. During the sectional semifinals, the sophomore forward scored 14 points and snatched a career-high 21 rebounds in a 66-48 win over Penn Yan. In the sectional final against Wayland-Cohocton, Colvin tied his career-high with 22 points while grabbing 14 boards.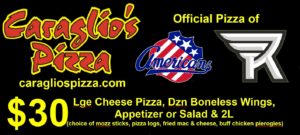 Colvin also registered 19 points (15 in the second half) and 10 rebounds on November 30th in a 57-39 win at Wheatland-Chili. He accounted for eight points and 17 boards on January 10th in a 52-50 overtime victory over Rochester Prep. He had 19 points and 15 rebounds on January 21st in a 73-52 win at Dansville along with 11 points and 12 boards in the sectional quarterfinals against Attica. He finished with 16 points and six rebounds in the NYS Far West Regional Qualifier against Geneva.