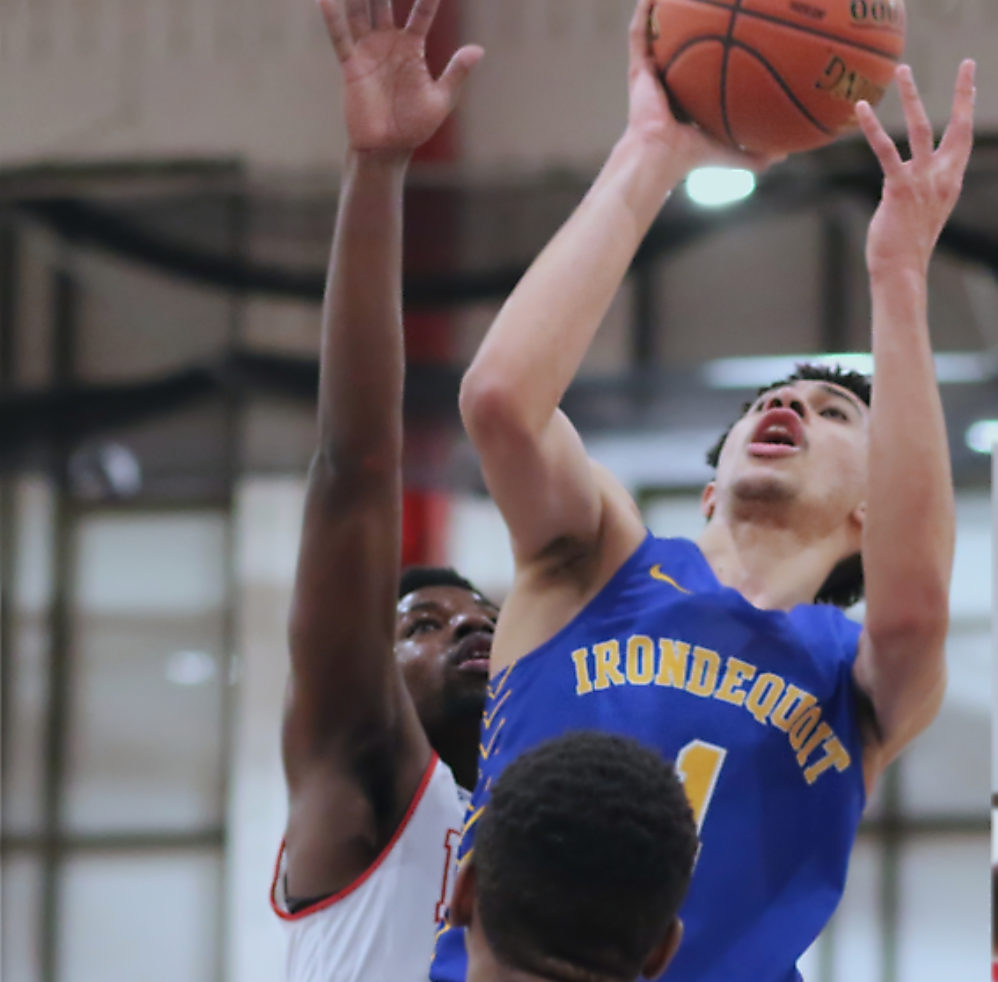 By JOHN LIKANJE
Irondequoit junior Keenan Robertson led an Eagles squad that won 19 games and made their third sectional final appearance in four years. The 6-foot-5 forward averaged a team-high 18.9 points and increased his percentages from both inside the arc and the free throw line. Robertson shot 60.4 percent (142-of-235) from within the arc compared to 52.4 last year and 77.3 percent (109-of-141) from the charity stripe compared to 69 last season. The junior forward added eight boards, 5.4 deflections, 2.4 blocks and 1.8 assists per game as well.
Robertson scored double figures in 22 of 23 games played this season. The Monroe County Division II first-team selection reached the 20-point plateau in 13 contests, including a pair of stretches in which he scored 20 or more in four straight games.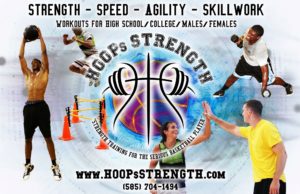 On January third in an 83-34 win over Spencerport, Robertson poured in a season-high 27 points, converting eight of his 10 field goals from inside the arc and 5-of-6 free throws.
Robertson's scoring average ranked second in Monroe County Division II behind Webster Thomas senior Andrew Mason (22.9 PPG). Other milestones this season included two makes from downtown on three separate occasions (January third at Spencerport, January 29th in a 75-59 win over Eastridge and February 12th in a 67-57 victory at Pittsford Sutherland), three steals on January 24th in a 75-43 win over Spencerport, five blocks on two separate occasions (December 6th in a 69-50 win over Monroe and February 12th at Pittsford Sutherland).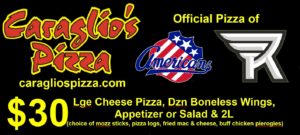 Robertson posted career-highs with six assists on January 31st in a 79-54 victory over Gates-Chili, seven made free throws on three separate occasions (January 10th in a 66-64 win at Churchville-Chili, January 29th against Eastridge and February 15th in a 49-40 win at Canandaigua), 10 made field goals from inside the arc on February 4th in a 72-44 win at Penfield and 14 rebounds on January 29th against Eastridge.
The 6-foot-5 forward will enter his senior year as the only returning starter from the 2019-20 roster. Last spring, Robertson played for the Rochester City Rocks squad.