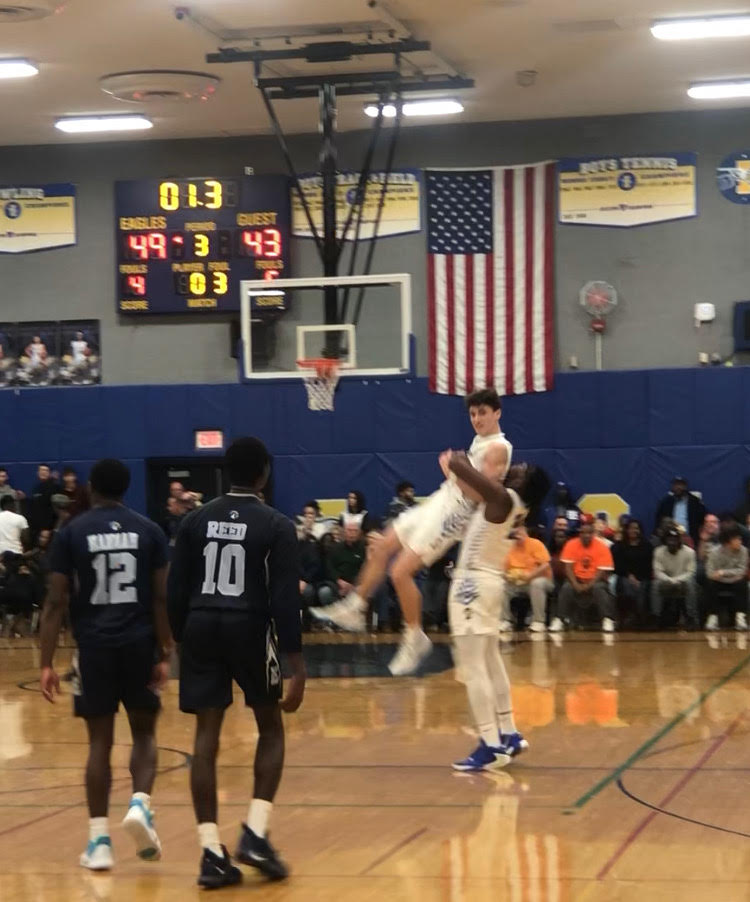 By BILLY HEYEN
IRONDEQUOIT, N.Y. — As the third quarter clock ran down, the basketball found its way to Nick Leonardo. He'd started the game hot but hadn't scored in approximately an hour of real time and more than two quarters of game action. He wasn't sure exactly how much time was on the clock, either. All Leonardo knew was that he had to shoot.
So from just inside the halfcourt circle, moving to his left, jumping off his left leg and shooting back the other direction with his dominant right hand, Leonardo let fly. It banked home.
"I knew we were within the last five seconds, so I just put it up and it seemed to go in," Leonardo said. "… Had the right line, yeah."
Nick Leonardo, unreal. Beats the third quarter buzzer, @wieagles @itownhoops leads Eastridge, 52-43. @PickinSplinters pic.twitter.com/RPixVDmPCh

— Billy Heyen (@BillyHeyen) January 30, 2020
Leonardo's shot finished off a late third-quarter Irondequoit (11-3) run that helped the Eagles pull away in a 75-59 win over rivals Eastridge (12-3) on Wednesday night. Keenan Robertson led Irondequoit with 21 points and 13 rebounds, while Leonardo added 20, Luke Melidona had 16 and Connor Shafer totaled 11. Tony Arnold had 27 points for the Lancers in the loss. The Irondequoit win pushes the Eagles' winning streak to eight in-a-row.
"When we started out (the season), our defense wasn't great and offensively we were still finding ourselves a little bit," Irondequoit head coach Chris Cardon said. "A couple guys got off to slow starts. Now, guys are putting it together, they're running the stuff that we need to run. We're getting good shots."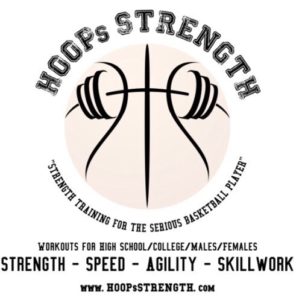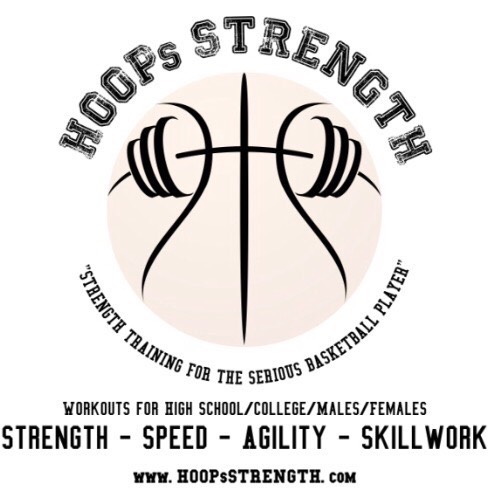 During warmups, Leonardo was knocking down his outside shots, he said postgame. So he didn't hesitate when he caught in the left corner early on and rose up for 3. Leonardo was fouled and made all three foul shots.
In the next five or so minutes, Leonardo went off. He swished a 3 from the right corner, then another from the left wing. He drove for a finish through contact in the lane before knocking down another triple, this again from the left wing. All told, Leonardo scored 14 points in the game's first five minutes and 14 seconds.
"I just felt like coming out and getting the work done," Leonardo said.
9 early points for Nick Leonardo has @wieagles out to an 11-6 lead. @PickinSplinters @ITownHoops pic.twitter.com/9MpYZYOcYx

— Billy Heyen (@BillyHeyen) January 30, 2020
Eastridge stayed in the contest thanks to 11 first-half points each from Arnold and Ellington Hall, and Irondequoit took a one-point lead to halftime as Leonardo sat for much of the second in foul trouble.
The Lancers even pulled out to a 42-40 lead early in the third quarter. Then, Irondequoit's steadying point guard presence of Luke Melidona took matters into his own hands. He nailed a floater in the lane before getting out on the break a few possessions later and finishing a tricky layup.
"You can't win the game without Luke, that's for sure," Cardon said.
Melidona puts @wieagles up 47-42. @PickinSplinters pic.twitter.com/vjdOwfmf87

— Billy Heyen (@BillyHeyen) January 30, 2020
That Melidona spurt set up Leonardo to hit his buzzer-beating 3-pointer to cap an 11-1 Irondequoit run to end the third quarter. Robertson began to quietly impose his will inside after halftime, as well, and he finished with 15 of his 21 in the second half.
Leonardo had one final dagger in him, too. With 4:15 to play, Leonardo waited in the center of the lane. Two Eagles players set screens for him near the foul line, and Leonardo sprinted right through the opening. Pass from Melidona, make from Leonardo, 10-point lead for Irondequoit. The margin wouldn't be single digits again.
"I've got the best teammates in the world," Robertson said. "If I'm not scoring, my teammates are scoring, and that's all I can say, really."
Nick Leonardo puts @wieagles @itownhoops up 10 with 4 minutes to play, 64-54. @PickinSplinters pic.twitter.com/MJHGuXDsO3

— Billy Heyen (@BillyHeyen) January 30, 2020
Part of the key to Irondequoit's eight-game winning streak has been expanding the scoring beyond Robertson and Leonardo, Cardon said. The Eagles now have Melidona, Shafer and Amauri Smith making plays on the offensive end, too. That didn't stop Robertson and Leonardo from being at the center of much of Wednesday's key action, though.
Some athletes don't enjoy talking too much about winning streaks due to superstition. Leonardo, just as with his shooting during the game, didn't hesitate to comment on it postgame. His answer could've applied to the streak or his shooting.
"We're hot, and we just want to keep it that way," Leonardo said.