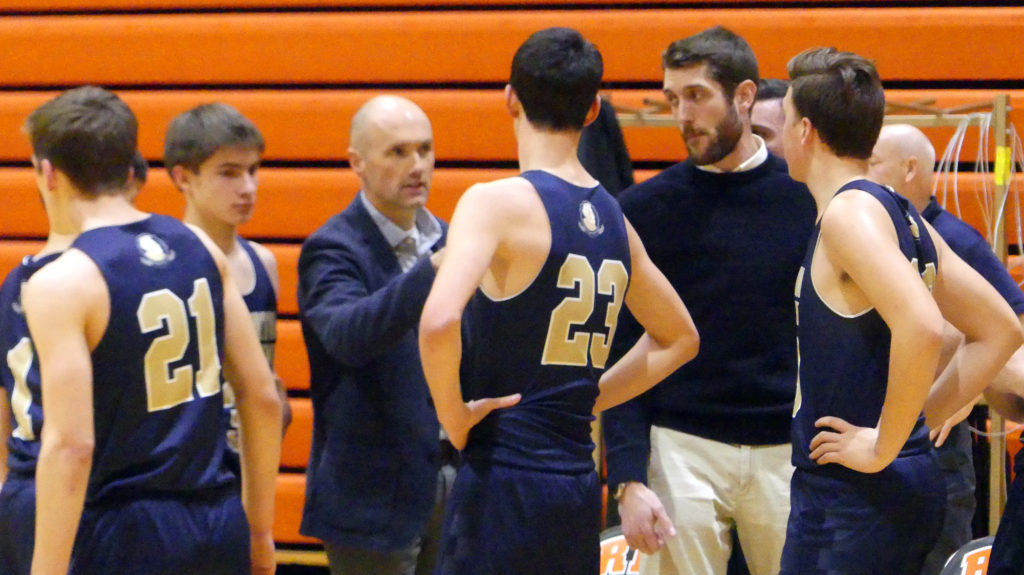 CLASS A1
No. 8 CHURCHVILLE-CHILI (8-13) 79
No. 9 BRIGHTON (7-14) 50
Once Churchville started running its whole offense through Griffin Stella, it pulled away from Brighton to win, 79-50, in the Class A1 opening round of sectionals. The win means Churchville plays at one-seed Irondequoit on Saturday night. Stella finished with 21 points, 13 rebounds, six assists and two blocks, and he was joined by four other players (Kamerin Poromon, John Keele, Murcus Postell, Collin Cantrell) in double figures. The Saints turned a three-point halftime edge into an 18-point advantage after three and pulled away even more by the final buzzer. READ MORE.
No. 7 SPENCERPORT (8-13) 63
No. 10 CANANDAIGUA (4-17) 47
Gino Pellett returned from injury and gave Spencerport a team-high 16 points. Mike Contestabile added 15 points for the Rangers, while Patrick Uebelacker had 11. Andre Marianetti and Ben Reding netted five apiece. Gianni Pellett (3), Alex Anderson (3), Jon Taylor (2), Nate Heinsler (2) and Brendan Gillis (1). Casey Herod's 16 points and Luke Pawlicki's 11 paced Canandaigua's offense. Nick Ferris had eight points for the Braves and both Cody Aikey and Seth Barone had five. Nick Brunelli also scored for Canandaigua with two points. Spencerport moves on to face No. 2 Leadership on Saturday.
No. 6 GREECE ATHENA (10-11) 93
No. 11 GREECE ARCADIA (1-20) 70
Kenny Freeman scored 23 points, all in the first three quarters, and grabbed 17 rebounds as Greece Athena took down Greece Arcadia for the second time this season. Thirteen of Freeman's 17 rebounds were on the offensive end. Tre Jackson pitched in 19 points for the Trojans, while DeAndre Newsome added 12. James Reaves Jr. and Terrell Wilson Jr. both came within a bucket of double figures, netting nine and eight points, respectively. Edgardo Ortiz had six points, while Jake Cerone and Tyler Curtis both had five. Tyler Simmons (4) and Izaiah Stewart (2) also scored for Greece Athena. Jerell Robinson, Gabriel Taylor and Evan Insley all scored in double digits for Greece Arcadia. Robinson led the way with 14, Taylor netted 13 and Insley had 10. Anthony Stephenson had eight points, while Cooper LaValley and Vincent Cacia scored seven apiece. Adam Hurlbutt's six points and Casey Amato's five rounded out the scoring for Titans. Greece Athena moves on to face No. 3 Eastridge on Saturday.

CLASS A2
No. 8 VERTUS (9-12) 47
No. 9 WILSON MAGNET (6-15) 58
Christian Harmon's 31-point, 16-rebound double-double powered Wilson Magnet into the quarterfinals. Harmon used an inside-out game to score, burying four threes and seven twos. Damel Turner added 12 points for the Wildcats. Derrick Simmons and Josh Joyce both netted six points, while Zavarius Henry had three to round out Wilson Magnet's scoring. Jayden Spencer had a team-high 17 points for Vertus. The Warriors also got 12-point games from Rashawn Williams and Xalen Lucas. Quanmay Early, Marcus Hogan and Justin Smith all scored two points for Vertus. Wilson Magnet moves on to play No. 1 East on Saturday.
No. 7 NE DOUGLASS (10-11) 91
No. 10 MONROE (4-17) 60
Adonis Flagler's monster double-double helped NE Douglass beat Monroe for the third time this season. Flagler finished the game with 28 points and 15 rebounds. In Trynzeir Parker, Lamar Lovelace and Flagler, NE Douglass got big performances from all of its big three. Parker had 27 points and eight rebounds, while Lovelace added 23 points, six assists and four steals. Jayden Berry netted four points for the Panthers. Jason Jones, Quadir Hodges-McKnight and Je'Keim Mosley all scored two points to round out Ne Douglass' scoring. Jamar Williams paced Monroes offense with 20 points. Jamar Williams also knocked down four threes in the game. Axel Mejias netted 10 points and Amariyon Johnson had nine to aid Jamar Williams' scoring efforts. Jahmir Bloom and Jabez Thompson scored seven points apiece for the Red Jackets. Ezekiel Williams (4) and JaH'meir Speed (3) also scored for Monroe. NE Douglass moves on to face No. 2 Northstar Christian on Saturday.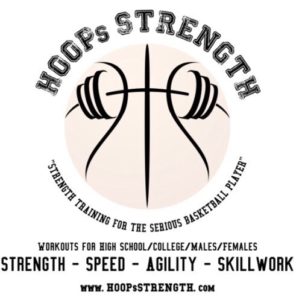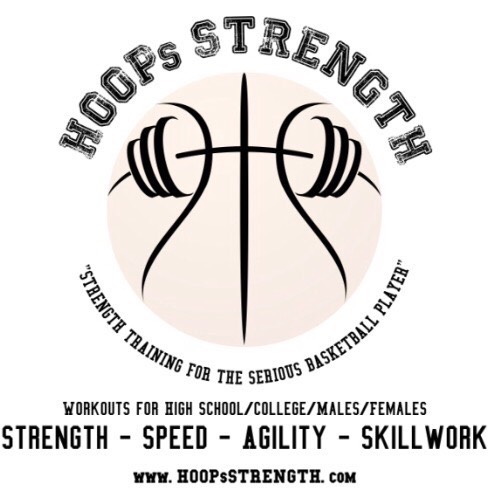 CLASS B1
No. 8 PALMYRA-MACEDON (8-13) 45
No. 9 MIDLAKES (5-16) 32
Palmyra-Macedon will take on No. 1 Geneva on Saturday after the win.
No. 7 NEWARK (11-10) 60
No. 10 NORTH ROSE-WOLCOTT (6-15) 24
Newark rode an incredibly balanced offense to victory, as 13 of the 15 players in the scorebook scored. Raeshawn Howard was the only Red in double figures, notching 10 points and eight rebounds. Dustin Case and Josh Green both scored seven points, while Blade Case had six. Devin Agosto and Brayden Steve netted five points apiece and Jacob Sides contributed four points. Carter Steve, Addison Bump, Adam Lombardi and Gabriel Carabello all scored three points. Simon Vermeersch and Isaiah Camp rounded out Newark's scoring with two points apiece. Quintin Norris led North Rose-Wolcott in scoring with 10 points. Christian Scarborough (3), Evan Scarborough (2), Gordon Howie (2) and Joe Reed (1) also scored for the Cougars. Newark advances to take on No. 2 Batavia on Saturday.
No. 6 LIVONIA (13-8) 53
No. 11 GREECE OLYMPIA (2-19) 54
Ehnoc Tossah hit a runner with 4.5 seconds left to help Greece Olympia stun Livonia. The Bulldogs had a last-second shot that didn't fall. Tossah ended the game with 20 points for the Spartans. Yasir Nomar added 13 points, while Nate Miller had 10 points for Greece Olympia. Livonia was led by Steffan Gwyn's 17 points and 10 rebounds. Troy Galbraith scored 13 points for the Bulldogs and Noah Fasso had 10. Galbraith also added seven boards. Shawn Minnehan pitched in eight points for Livonia. AJ Davin (3) and Michael Bean (2) also scored for the Bulldogs. Greece Olympia moves on to face No. 3 Waterloo on Saturday.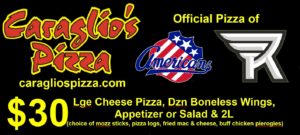 CLASS B2
No. 8 WORLD OF INQUIRY (6-15) 70
No. 9 ATTICA (9-12) 72 2OT
Attica trailed by as much as 12 points in the second quarter but ended up coming back to top World of Inquiry in a double overtime instant classic. As the first overtime was expiring, Tyler Meyer assisted a bucket by Nick Perl to help Attica retie the game. Meyer only turned the ball over once all game, scored 21 points and dished out six assists. Frankie Bisceglie led the Blue Devils in scoring with 23 points and also added 12 rebounds and four assists. Ayden Goll scored all 17 of his points in the second half and overtime after picking up three fouls in the first half. Goll also dealt seven dimes. Romel Brown led World of Inquiry in scoring with 28 points. Attica advances to face No. 1 Avon on Saturday.
No. 5 BATH-HAVERLING (11-10) 54
No. 12 DANSVILLE (4-17) 45
Haverling moves on to face No. 4 Penn Yan on Saturday.
No. 7 WAYLAND-COHOCTON (10-11) 66
No. 10 ROCHESTER PREP (6-14) 57
Wayland-Cohocton will square off with No. 2 LeRoy on Saturday.
No. 6 MYNDERSE (10-11) 73
No. 11 EARLY COLLEGE (4-17) 59
Mynderse will face No. 3 Wellsville on Saturday.
No. 8 BELFAST (8-13) 52
No. 9 DESTINY (6-14) 53
Destiny advances to square off with No. 1 Elba on Saturday.
No. 4 BRADFORD (16-5) 90
No. 13 WHITESVILLE (2-17) 36
Jordan Sutryk went off for 31 points to lead Bradford into the quarterfinals. Blaze Machuga added 18 points for the Braves, while Logan Ayers had 15. Bradford moves on to face the winner of No. 5 Houghton on Saturday.
No. 5 HOUGHTON (13-5) 72
No. 12 FRIENDSHIP (2-17) 30
Houghton will take on No. 4 Bradford on Saturday.
No. 7 ROMULUS (8-13) 86
No. 10 ANDOVER (5-16) 48
Mike Kaufman and Raul Fuentes led Romulus' offense into the quarterfinals. Kaufman netted 19 points and Fuentes added 18. Camden Derby, Ben Jessop and Daryl Morrell also went into double figures for the Warriors, contributing 13, 12 and 10 points, respectively. Derby also ripped down seven boards. Devon Morrell and Luke Willower both scored four points, while Zach Butler, Dan Reyes and Henry Morse all scored two for Romulus. Spencer Cook led Andover with 19 points. Chris Walker added 15 points for the Panthers. Romulus will take on No. 2 Scio on Saturday.
No. 6 CHESTERTON (12-7) 69
No. 11 LIMA CHRISTIAN (2-16) 46
Chesterton's win over Lima Christian is its first sectional win in program history. The Chargers will face No. 3 Prattsburgh on Saturday.