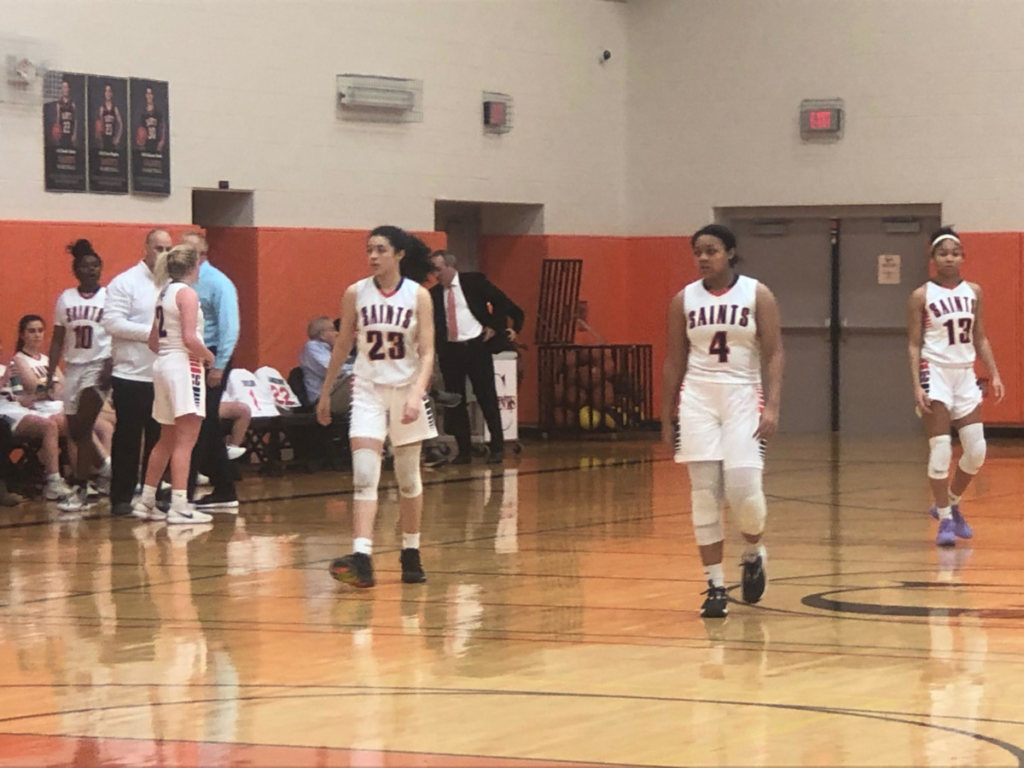 By BILLY HEYEN
CHURCHVILLE, N.Y. – Early in the third quarter Wednesday, Churchville-Chili senior Jade Distant stripped the ball from a Brighton ball-handler. The C-C guard dribbled the length of the floor before jumping off two feet to finish with her right hand.
It was the only time Distant turned a steal directly into her own bucket, but it was far from the only havoc she created defensively.
"I can't talk about a better leader (than Jade)," Churchville head coach Todd Esposito said.
Distant finished with seven steals as eight-seed Churchville beat nine-seed Brighton, 36-21, in the opening round of Class A sectionals. The 21 allowed points were tied for the fewest the Saints have given up this season. Distant added eight points, as did Hannah Shipley, to lead Churchville in scoring. Once again, it was Churchville's defensive identity leading to a win.
"We all kind of love to play defense, so it's not even hard going out there and playing," Distant said. "So it's a really big part of who we are and our philosophy as a team."
MORE: Churchville boys pull away in third quarter to beat Brighton
The Saints depended first and foremost on that defense to win games this season. Churchville allowed an average of 34.8 points in its 10 victories in the regular season. Sydney Postell, the Saints' leading scorer, averaged 10.5 points per game, compared to Brighton's top scorer Kiara Anglin's 18.9 per game.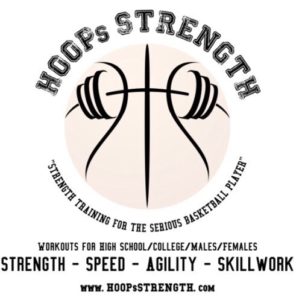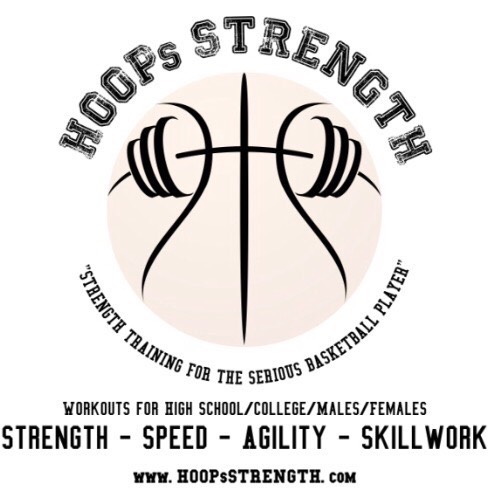 If Churchville was going to keep its season alive Wednesday, it would start with stopping Anglin. Foul trouble helped the Saints' cause, as Anglin missed about eight minutes of the first with foul trouble.
Even when Anglin was on the floor, though, Churchville utilized a three-quarter court press to keep Brighton from easily initiating offense. With Distant usually playing up top and the Shipley sisters defending the wings, the Saints forced multiple turnovers before Brighton had even reached halfcourt.
"What we tried to work on was as soon as (Anglin) got the ball, we tried to get up in her face," Distant said, "so she didn't have time to think about what she wanted to do."
Kiara Anglin gets @BCSDSports on the board. @PickinSplinters pic.twitter.com/XOBbHAGIys

— Billy Heyen (@BillyHeyen) February 26, 2020
Churchville dropped into a 2-3 zone once Brighton made it past the midway line, and the Saints looked to trap along the sidelines and in the corners. It led to a number of late shot-clock situations for the Barons, which rarely found an open look in the first half.

Minutes before halftime, Brighton forced an entry pass as the shot clock wound down. Waiting in the center of the zone, Churchville's Esabella Smith slid in front for an easy steal.
"We thought they were having a hard time adjusting to (our defense)," Esposito said, "so we don't want to come out of it."
More defense pic.twitter.com/Nxtx98QVsE

— Billy Heyen (@BillyHeyen) February 26, 2020
Stifling defense meant that Churchville didn't need to score a ton to win. In fact, the Saints' leading scorer, Postell, finished with six points. But it was the Shipley twins, Hannah and Mikayla, knocking down enough perimeter shots to find a first-half edge that held up.
Mikayla Shipley's opening 3-pointer suggested it'd be a good night for Churchville right from the outset, when she drained a tough right wing 3 as the shot clock expired. Hannah Shipley added two left wing triples in the first half.
"Those two twins, they've got ice in their veins," Esposito said. "They're not afraid to hit the big shot."
Mikayla Shipley at the shot clock buzzer to open the scoring. @CCCSDathletics @CCCSDgbball @PickinSplinters pic.twitter.com/n3QgiIgB65

— Billy Heyen (@BillyHeyen) February 26, 2020
Out of the break, Distant had three highlight plays in short order. First came her steal and bucket. Then came a length of the court take at the end of the third quarter.
With 4.3 seconds to play in the third, Distant dribbled up the right sideline off a Brighton made free throw. Driving directly through a Brighton defender, Distant flipped the ball up and in as the buzzer sounded.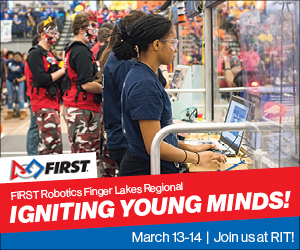 "I was trying to just get to the basket before the time went off," Distant said. "I didn't even see the clock before I went up, I was just hoping I'm getting there. I hoped I'd get it in time. It was crazy."
Jade Distant just went the length of the floor in 4.3 seconds to beat the third quarter buzzer for @cccsdathletics. It's a 30-18 @CCCSDgbball lead over Brighton after three quarters. @PickinSplinters pic.twitter.com/CLbET7gnro

— Billy Heyen (@BillyHeyen) February 26, 2020
Distant scored on a drive to start the fourth quarter, too, again with her right hand. From there, Churchville's shutdown defense was more than enough to pull out a win.
Jade Distant again and it's 34-18 @CCCSDathletics with 6:58 to play against Brighton. @PickinSplinters @CCCSDgbball pic.twitter.com/Jet6qg0BN8

— Billy Heyen (@BillyHeyen) February 26, 2020
The Saints' defense will get an even tougher test than on Saturday when they travel to face Alahna Paige and top-seeded Irondequoit. The Eagles have beaten Churchville twice this season, but in the more recent meeting, the Saints slowed the Eagles down in a 49-39 final. Paige has games this season with 50 and 47 points, and Churchville will have to find a way to slow her down as it did Anglin.
Esposito feels good about how his team is playing. The Saints have bought in on defense in practice, and it's translated to the court. And as Distant was happy to remind reporters postgame, it can be hard to beat a team three times – which will be Irondequoit's task Saturday.
"We will give them our best," Esposito added. "We'll play our butts off. We'll be ready."