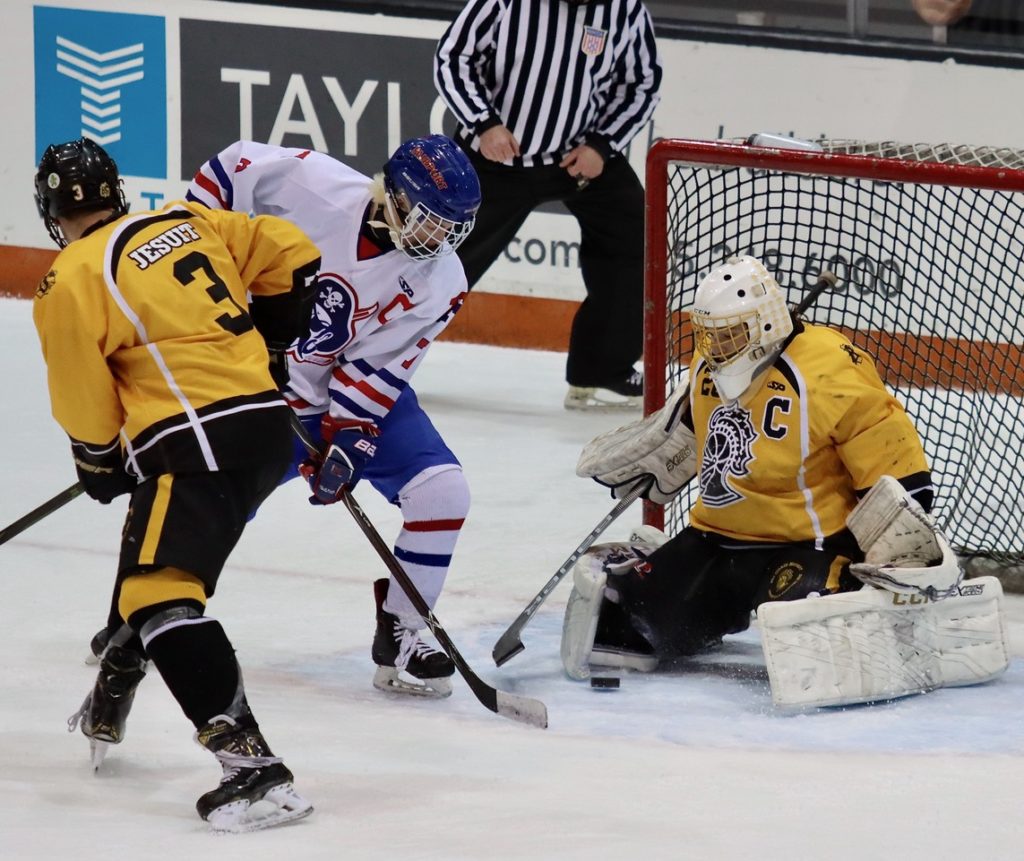 By KEVIN OKLOBZIJA
As the scoring chances for Fairport piled up, and as the save total for McQuaid goalie David Battisti kept pace, it was quite evident that no straight-on shot was going to find the net.
When one of the best goalies in Section V is hot, you're just not going to beat him cleanly.
Not from the point, not from the slot and not even from point-blank range.
So the Red Raiders relied on a little misdirection to finally slip a puck past the McQuaid senior when it mattered most in Wednesday's Section V Class A semifinal.
Travis Knicely's deep-slot redirection off a Colin Herington pass with just 6:01 to play broke a scoreless duel and Fairport held on for a 1-0 victory at RIT's Gene Polisseni Center.
Battisti finished with 33 saves while Fairport's shutout king, Dylan Ghaemi, stopped all 18 shots he faced to help the Red Raiders (18-3) reach the title game. They'll play Victor at 3:30 p.m. Sunday at the Polisseni Center.
"We have one goal and that's a state ring," said Ghaemi, who hasn't given up a goal in two playoff games and has seven shutouts in 10 start this season.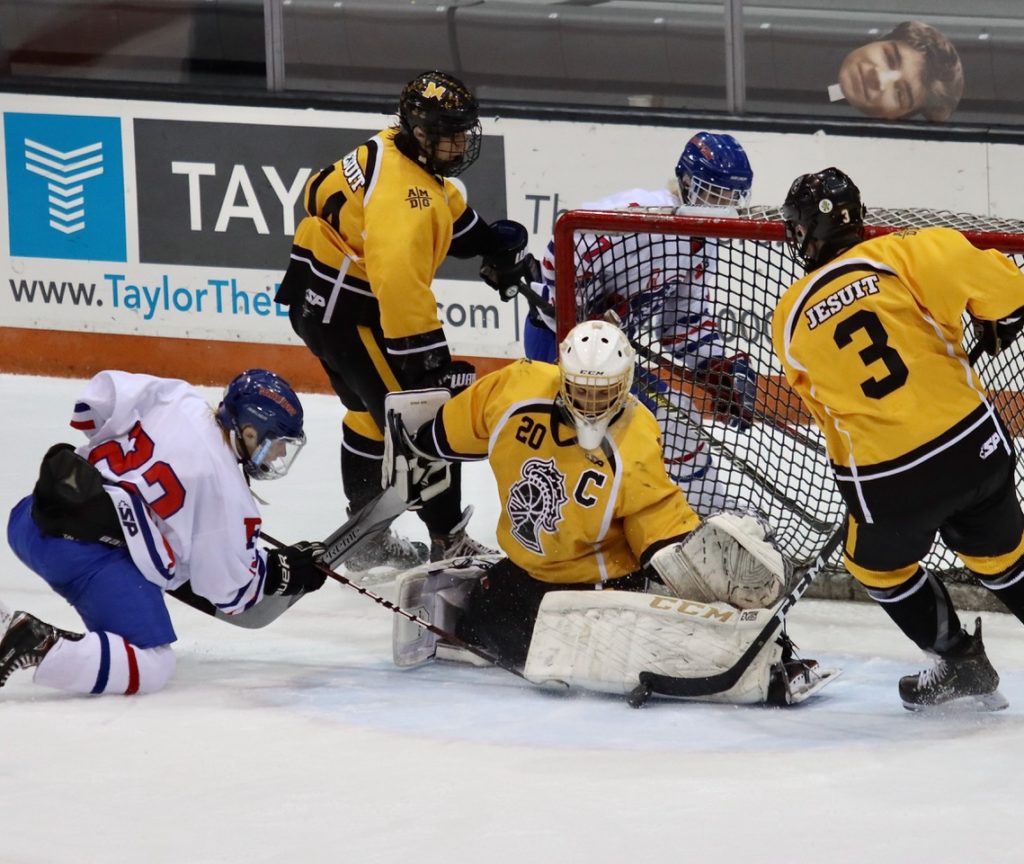 He made sure the one goal his teammates produced on Wednesday was enough. McQuaid didn't have sustained pressure for much of the game, but they did have three great chances in the second period, including a breakaway. Ghaemi denied each one.
"That was a goaltending showdown, to say the least," Fairport coach Chris Moretter said. "I give a ton of credit to McQuaid. They blocked a lot of shots, they collapsed down low and when we were able to penetrate, their goalie made the save."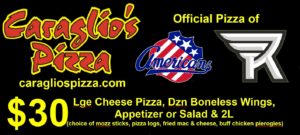 As a result, the scoreboard featured two big zeroes for nearly 39 minutes.
"There were times we would get a little frustrated," Knicely said. "But we knew we were getting our opportunities and we just said one is eventually going to go in."
He was right. The Red Raiders finally solved the Battisti riddle on a power play in the game's 39th minute.
Herington was set up in the left circle but, instead of shooting, he fired a hard pass into the slot. That's Knicely's usual spot on Fairport's power play and he was positioned to steer it toward the goal and the puck slithered between Battisti's legs and just over the goal line.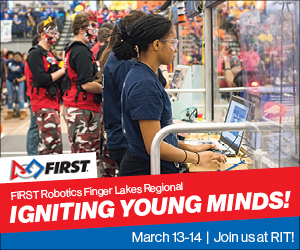 "Their goalie was really hot and I kind of realized there wasn't going to be any top corner goals or anything, it was going to be a rebound or a tip," said Knicely, a member of Fairport's varsity for four seasons.
The goal was actually just one of two major third-period contributions. The other was with about 15 seconds remaining, when he blocked a slap shot near the left point. The puck caromed harmlessly to center and the Knights 10-10-3) never got another chance.
"I can't say enough of how proud I am of our guys, how they competed, how they never gave up," McQuaid coach Jeff Lovier said. We needed a big game in net from our goalie and he did everything we could have asked."