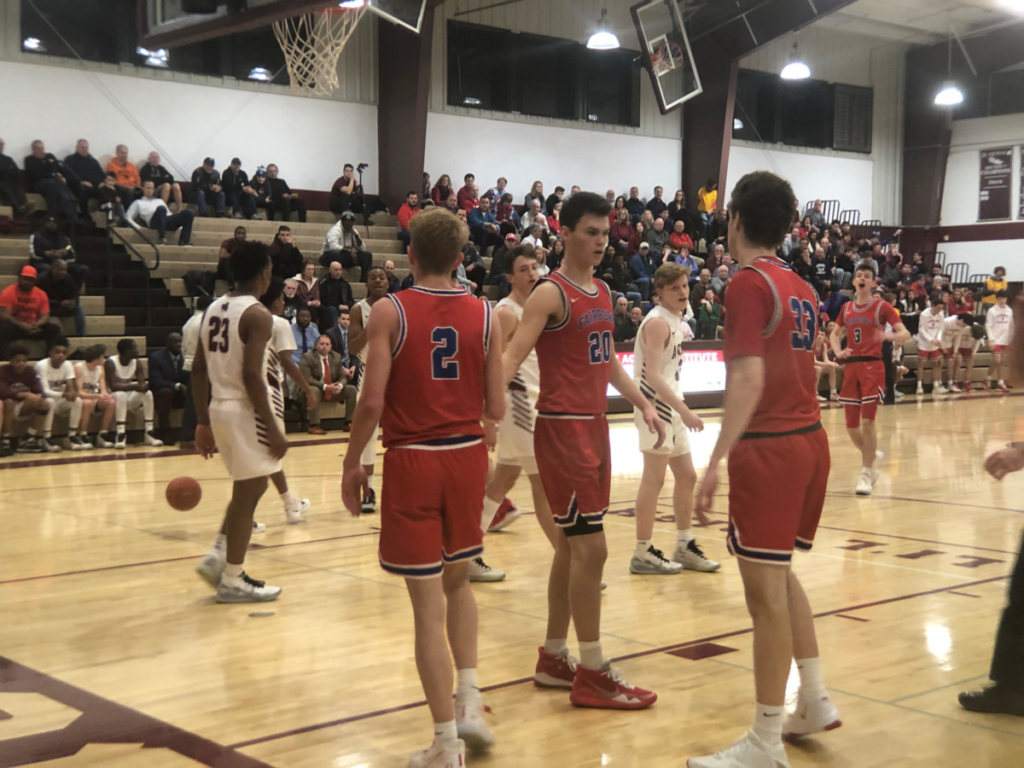 By BILLY HEYEN
ROCHESTER, N.Y. — Ryan Lucey didn't show much emotion during Tuesday's game. But with about 10 seconds left and Fairport clinging to a slim lead, Lucey out-leaped those around him and snagged a defensive rebound. He pitched it off to Max Molisani, who was fouled. Before heading down the floor, Lucey turned toward no one in particular and flexed both his arms, fists at his sides, and unleashed one syllable that lasted a couple seconds: "Yeah!"
After hitting numerous jump shots from all around the floor Tuesday, Lucey just ran back to play defense. But his final board, a near-certain clinching rebound, brought out the energy he'd been storing all game.
"It felt pretty good today," Lucey said postgame with a chuckle.
Lucey finished with 26 points and nine rebounds to lead nine-seed Fairport (11-10) to a 54-48 win at eight-seed Aquinas in the opening round of Section V's Class AA postseason. The Red Raiders picked up another 17 points from Lucey's fellow senior, Max Molisani, along with seven from senior guard Jack Lindstrom. The Fairport win sends the Red Raiders into a Friday meeting with AA's top-seeded Victor Blue Devils, who were in attendance at Fairport's win Tuesday.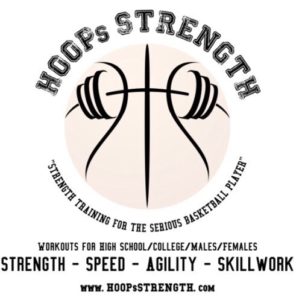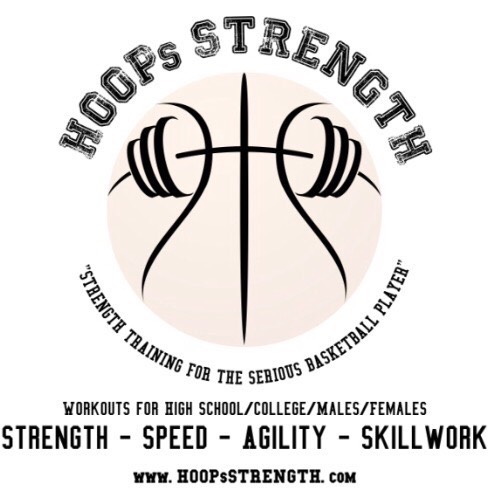 "We haven't done the little things well all year," Fairport head coach Scott Fitch said. "I feel like we're starting to do those better, which I feel is a sign of a good Fairport team. I feel like we're starting to form into one. I think we're dangerous."
This year's iteration of Fairport isn't what Section V has grown used to. Usually, the Red Raiders contend for one of the top couple seeds in their class. This season's nine-seed is the lowest Fairport has slotted into the postseason since a 10-seed in 2001. But on some nights, the Red Raiders showed they could beat almost anyone. Their wins include two over higher seeded Hilton and another over Webster Thomas, along with victories against two of A1's best teams, Irondequoit and Pittsford Mendon.
The wins over Thomas, Irondequoit and Mendon all came on the road for Fairport, and so when the Red Raiders flip-flopped with Aquinas last Wednesday and were forced to go on the road, Fitch didn't mind.
"We welcomed it," Fitch said. "All our big wins this year were on the road, and we talked about how that could be an advantage for us not being home. Some teams are like that. I thought we really tried to welcome that challenge."
Jack Lindstrom starts the scoring for 3 for @fcsdsports. @PickinSplinters pic.twitter.com/2KaD2JhlAy

— Billy Heyen (@BillyHeyen) February 26, 2020
Lindstrom hit a 3-pointer to open the game, and for more than four minutes, Fairport's defense kept Aquinas off the scoreboard. The Red Raiders hoped to accomplish a couple things defensively: Close out on Jack Bleier and the Scanlon brothers while forcing drivers to their weak hand. 
The recipe to limit the Aquinas shooters started with a 3-2 zone. It meant that most of the Li'l Irish 3-point attempts were contested while mostly forcing an undersized Aquinas team to score inside.
"We tried to keep out on their shooters, limit them to the least amount of 3s as possible," Lucey said.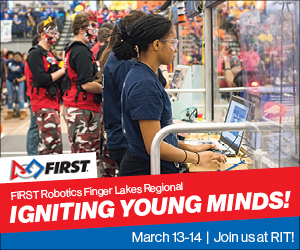 As the Fairport defense did its job early, Lucey found his shooting stroke. He opened with a jumper from the right elbow before hitting a fadeaway in the lane. Those midrange shots are his bread-and-butter, the spots he went in Tuesday's early warmups to loosen up.
Lucey didn't just utilize the midrange, though. His third make came from the right wing, beyond the arc. Molisani set him up for another from the same spot early in the second quarter, too.
"I'm not shocked," Molisani said of Lucey's play. "He does that every day. He's our best player. He's our best scorer. I love that kid."
Ryan Lucey has 7 for @fcsdsports, which leads 17-10 late first. @PickinSplinters pic.twitter.com/Fo4FmJcwWC

— Billy Heyen (@BillyHeyen) February 26, 2020
Aquinas, led by Jack Bleier in the first half and Myles Blackwood in the second, wasn't going to see its season end quietly. The Li'l Irish had two wins over A1's 2-seed Leadership this season and had just beaten AA's 2-seed UPrep last week. When Gabe Miller hit a pull-up from the right baseline at the halftime buzzer, it tied the game and made those early issues a moot point heading to the second half.
Lucey came out quickly in the second half, though. He grabbed an offensive rebound before being fouled and made both freebies. He nailed a right-corner 3. Then he scored on a midrange shot from the left baseline and off another offensive rebound. That gave Fairport a four-point edge after three.
"He's been great," Fitch said. "I feel like the last two or three weeks, he's really gone to another level for us, which we need. I feel he's getting a taste of dominating certain stretches of games, and I think he's liking that feeling. Hopefully for us, he keeps going."
Final bucket of the third is a Ryan Lucey putback. He's got 21 and @fcsdsports leads Aquinas 41-37 with eight minutes to play. @PickinSplinters pic.twitter.com/STXZxUL6SA

— Billy Heyen (@BillyHeyen) February 26, 2020
Fairport's Achilles' heel this season has been its press break, Molisani said after the game. So when Aquinas went to a mix of man and zone presses, the Red Raiders didn't always look confident and had multiple possessions where the ball was thrown away. But Fitch turned to one of his tallest players, Lucey, to help play point guard. 
As Lucey brought the ball up the floor at 6-foot-5, he had the height to see over the top. His passes to Fairport's guards near the sideline led to near-immediate breaks from the quicker ball-handlers. The switch worked, and all that was left was for Molisani to nail a left baseline floater and his final four free throws to close it out.
"All that time and work in practice (against the press)," Molisani said. "I thought we were all ready for it."
Max Molisani puts @fcsdsports up 50-46 @PickinSplinters pic.twitter.com/qrlRmK1vj6

— Billy Heyen (@BillyHeyen) February 26, 2020
Fairport lost to Victor, its next opponent, twice during the regular season, although the first meeting finished in overtime. No one in Section V has size like the Blue Devils, Fitch said, while Molisani called them "huge" and "massive." 
But after Tuesday's game, as Lindstrom and Molisani ran to the locker room and high-fived Lucey, the guards began yelling two words: "Road kill." The refrain could be heard from the Fairport locker room down the hall after they'd entered it, before the cheers devolved into undecipherable screams. Fairport will enter its next game as the road underdog, just as the Red Raiders did Tuesday night — and they like it that way.
"I think we can compete with any team," Molisani said. "… Yeah, road kill, we like that, we talked about that before the game."