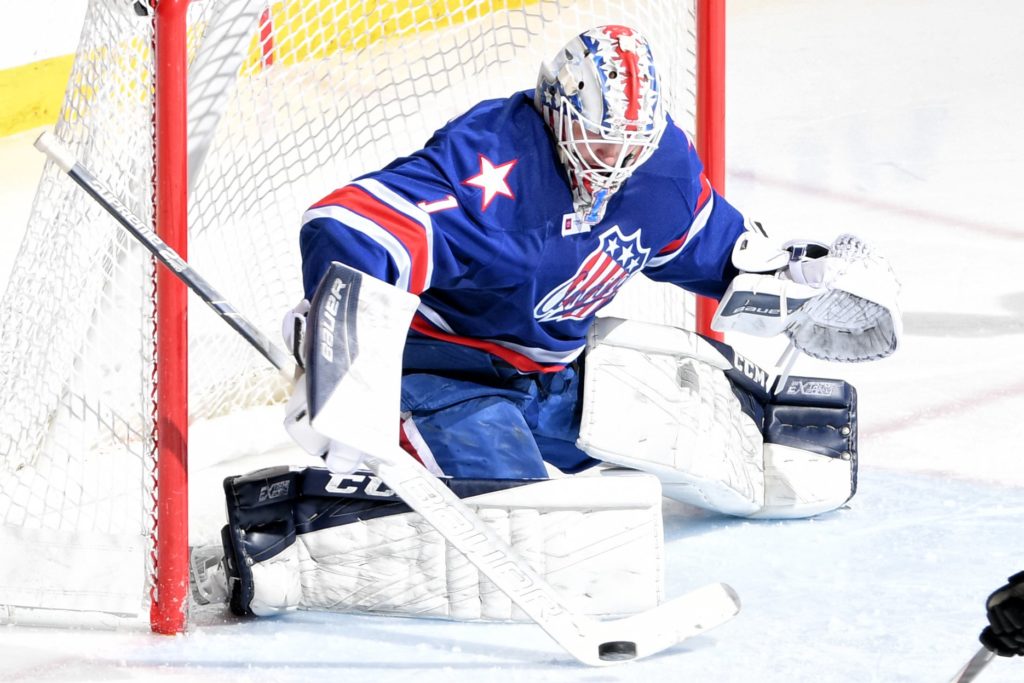 By KEVIN OKLOBZIJA
Throughout the season, Rochester Americans general manager Randy Sexton had said the development process for a young goaltender is a marathon, not a sprint.
You can't rush them through any phase. You can't be fooled by a stretch of strong play and think they're farther along than they really are.
We saw this week how very true that is for Ukko-Pekka Luukkonen. He allowed goals from essentially the same spot in overtime Wednesday and Saturday as the Amerks went just 1-0-2 in three games on home ice.
The week ended with a 3-2 loss to the Cleveland Monsters on Saturday night in front of 7,003 on First Responders' Night at Blue Cross Arena at the War Memorial.
Cleveland center Sam Vigneault fired a shot from deep in the left circle past Luukkonen's left leg, capping a aggravating night for the Amerks.
They outshot the Monsters 34-13 and overcame an early 2-0 deficit yet lost.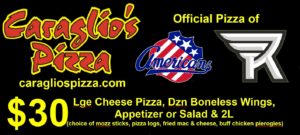 "Right now I'm frustrated," said Amerks winger Taylor Leier, who scored his eighth goal. "This is a week when we should have had six points."
On Wednesday they squandered a 2-0 third-period lead and lost 72 seconds into overtime when Josh Norris drove a shot from the left circle under Luukkonen.
On Saturday, while, Vigneault was closer to the net, it's still a shot teams want to see made. Especially when Monsters goalie Joonas Korpisalo was making clutch stops for Cleveland.
Then again, Korpisalo was supposed to play in the NHL All-Star Game last month but instead has been on injured reserve because of a knee ailment. Saturday's start was his first game of a rehabilitation assignment from the Columbus Blue Jackets.
The Buffalo Sabres have high hopes for Luukonen's future, especially after his dynamic MVP season a year ago in the Ontario Hockey League.
But he been just OK in his nine games with the Amerks. He has a 3-3-3 record, 3.16 goals-against average and .876 save percentage.
Of the 72 goalies who have played at least 500 minutes in the American Hockey League this season, only two have stopped a lower percentage of shots.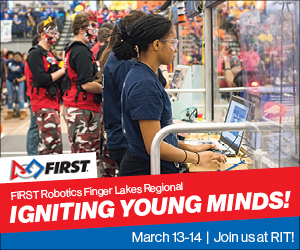 He has, however, shown what he's capable of doing. On Sunday he made two terrific point-blank stops to preserve a 3-2 win over Utica.
On Wednesday, however, the Norris OT shot needed to be stopped. On Saturday, he misread a carom of a shot wide of the net and the Monsters turned it into their second goal.
Then the overtime goal wasn't necessarily the toughest shot a goalie will face.
"I'm sure he'd like to have it back," Amerks coach Chris Taylor said, "just like our shooters would like to have some of those back, then we would even be talking about it."
Indeed, the Amerks have difficulty scoring. They've produced just 20 goals in the past nine games. Of the 16 teams currently in playoff position, just three average fewer goals than the Amerks (2.93).
Leier said it's not necessarily what they're doing when they shoot, either.
"It's the five seconds before the play happens," he said. "It's being sync with your linemates. It's puck management. It's plays at the blue line. If we want to win now and win in the playoffs, we have to start making a lot more of those plays."