WILSON MAGNET (4-15) 42
EARLY COLLEGE (4-15) 57
Jovan Sargent scored six points in both the first and fourth quarters to lead Early College to victory. Sargent ended the game with 18 points. Jaequon Nesmith aided Sargent's efforts with 14 points. Marquis Crawford netted 10 points for the Cobras, while Joe Williams had nine and Sam Jackson had seven. Kemar McCloud (2) was the only other player to score from Early College. Christian Harmon picked up his fourth consecutive double-double for Wilson Magnet with 20 points and 11 rebounds. Damel Turner notched nine points and both Zavarius Henry and Nate Cotton scored five points. Daykwon Harris (4) and Derrick Simmons (2) also scored for the Wildcats.
FRANKLIN (9-10) 57
SCHOOL OF THE ARTS (14-6) 79
Ethain Clarke-Desouza and Logan Hayes both scored 26 points in a double-double as the School of the Arts won its fifth consecutive game to wrap up its regular seson schedule. Clarke-Desouza finished with 13 rebounds while Hayes had 10. Reggie Smith complemented the two high-scorers with 12 points of his own. Ke'Vion Mitchell, Keshaun Chatman and Loral Dillard also contributed for the Silverhawks, netting eight, four and three points, respectively. Tahjir King paced Franklin's offense with 19 points. Kentonio Kelly pitched in 12 points, Jaylin Jordan had 11 and Gary Simms contributed 10. Dayvion Scott's five points rounded out the scoring for the Quakers.
MONROE (4-15) 48
EDISON TECH (8-12) 87
Edison (8-12) beat Monroe (4-15) on Tuesday afternoon, 87-48. It was the fewest points the Inventors had allowed in a game this season. Edison was led offensively by 19 points from Ellis, along with 13 from Morgan, 13 from Kevin Jackson and 10 from Torrean Lewis. The win allows the Inventors to head into their opening sectional game next Tuesday on a high note. READ MORE.
VERTUS (8-11) 65
GREECE ODYSSEY (14-6) 72
Jaden Hartsfield and Dylan Kolmetz both hit the 20-point barrier as Greece Odyssey won its fourth consecutive game, and seventh straight at home. Hartsfield ended the game with 28 points, while Kolmetz had 20. Hartsfield also had four made threes in the game. Jonah Holloway was the only other Leopard to reach double figures, notching 11 points. Presten Mathis (8) and Luke Schneider (5) also added to Greece Odyssey's effort. Quanmay Early paced Vertus with 23 points. Jayden Spencer's 16 points and Rashawn Williams' 11 points aided the Warriors' efforts. Jarel Dixon (9), Justin Smith (3) and Xalen Lucas (2) rounded out the scoring for Vertus.
NORTHSTAR CHRISTIAN (18-1) 68
MARCUS WHITMAN (14-6) 58
Andrew Newcombe finished just short of a triple-double as Northstar Christian avenged its only loss of the season against Marcus Whitman earlier this season. Newcombe scored 14 points, grabbed 12 rebounds and dished out eight assists. Ryan garwood scored a team-high 15 points, while Turner Harris added 14 points. Sean Smith pitched in 13 points for the Knights and Khalil Iverson had 10. Gage Wheaton had two points to round out Northstar Christian's scoring. Liam Prendergast had a 12-point, 10-rebound double-double for Marcus Whitman. Noah Hildreth led the Wildcats with 14 points and Aidan Royston added 12. Ryan Herod and Seth Benedict both netted six points for Marcus Whitman. Zack Lovejoy (3), Jordan Lahue (3) and Connor Tomion (2) also scored for the Wildcats.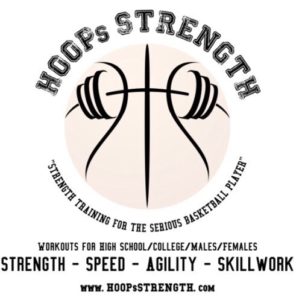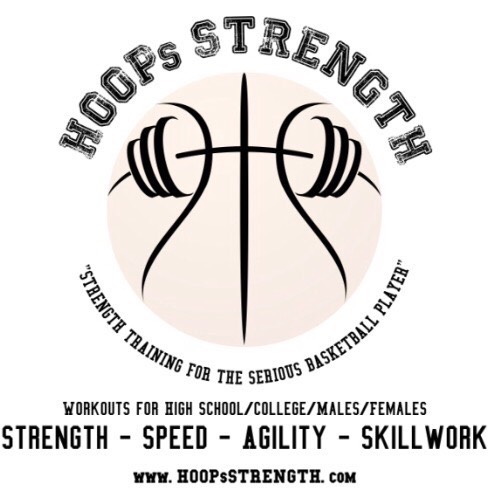 GREECE ARCADIA (1-18) 41
PITTSFORD SUTHERLAND (12-8) 66
SODUS (10-10) 49
GANANDA (15-5) 62
WILLIAMSON (6-14) 43
EAST ROCHESTER (10-10) 51
NORTH ROSE-WOLCOTT (6-13) 56
CLYDE-SAVANNAH (15-5) 66
Camden Chance stuffed the stat sheet to lead Clyde-Savannah to its 10th win in the last 11 games. Chance had 22 points, 10 rebounds, five assists and five steals. Andrew D'Amato scored 12 points on four made threes. Kollin Maddox also added 11 points for the Golden Eagles.
MARION (0-20) 24
LYONS (18-2) 100
Horace Betts IV scored 21 points to help Lyons finish the season with a perfect 14-0 conference record. JC Walker added 18 points, Ahmir James had 15 and Benji Kemp notched 14. Vonderick Burks finished with nine points, Jahtezz Barber had eight and Jerell Petty contributed seven. James Gravino (6) and Nate Henry (2) rounded out the scoring for the Lions. Alexander Russell led Marion with 11 points. Michael Savage added four points for the Black Knights, while Ivan Moctezuma, Logan Evans and Anthony Whitney all scored three points.
PALMYRA-MACEDON (7-13) 42
PENN YAN (9-11) 45
GENEVA (16-4) 58
WATERLOO (14-5) 54
WAYNE (17-2) 56
MYNDERSE (8-11) 51
Tyler Reynolds scored seven of Wayne's 12 fourth-quarter points as the Eagles held on to defeat Mynderse. Reynolds ended the game with a team-high 18 points. Mason Blankenberg's 12 points and Elijah Schichtel's 10 aided Reynolds' efforts. Devon Forrest added eight points and Alex Bolt had six. Nathan McKenna rounded out Wayne's scoring with two points. Jared King had 17 points and Troy Kabat scored 13 to lead Mynderse. Dylan Larizza notched seven points and Thomas Santana contributed six for the Blue Devils. Kaleb Stenquist (2) was the only other player to score for Mynderse.
MIDLAKES (5-15) 51
NEWARK (10-9) 64
Raeshawn Howard scored nine of his team-high 14 points after halftime as Newark finished off the season sweep of Midlakes. Howard finished one rebound shy of a double-double. Devin Agosto completed his double-double, scoring 12 points and ripping down 10 boards. Josh Green pitched in 13 points and Dustin Case added 10 for the Reds. Carter Steve and Adam Lombardi both scored six points and Blade Case added three to round out Newark's scoring. Kyle McCann led Midlakes with 18 points. Trevor VanNorstrand aided McCann's efforts with 16 points of his own. Sam Day contributed eight points, while Ryan Spingler, Henrique Sucena and Nate Mahoney all scored three points for the Screaming Eagles.
DUNDEE (9-11) 69
HAC (6-14) 57
BLOOMFIELD (9-11) 75
NAPLES (1-19) 41
Adam Sheehan had a triple-double for Bloomfield as the Bombers won their third game in a row. Sheehan had 16 points, 10 rebounds and 10 assists. Sean Farrell led Bloomfield with 18 points, while Eric Sandle pitched in 12. Max Willix, Cooper Wille and Simon Wille made up most of the Bombers' secondary scoring, netting eight, six and five points, respectively. Kevin Negron (4), Issac McClelland (4) and Declan Smith (2) rounded out the scoring from Bloomfield. Ben Green led Naples with 15 points and nine rebounds. Ryan Lester contributed nine points and seven boards for the Big Green. Cameran Mann (8), Tyler Northrop (6) and Ben Fowler (3) also scored for Naples.
SOUTH SENECA (7-12) 52
ROMULUS (7-13) 47
PAVILION (2-17) 51
YORK (17-3) 61
Riley Stella's 24-point effort helped York clinch at least a share of the LCAA Division 3 crown. It is York's first league title since 2016. Timmy LaGeorge added 13 points and David Cuozzo pitched in nine for the Knights. Trevor Weidrich led Pavilion with 17 points. Cole Tillotson notched 14 points for the Golden Gophers, while Cam Milligan had 13.
CAMPBELL-SAVONA (4-15) 38
HAMMONDSPORT (11-9) 61
Hammondsport captured the win in its final game of the Steuben County Tournament in a game it never trailed in. Thomas Kressly led the Lakers with 19 points. Zak Davis pitched in 16. Branon Nichiporuk led Campbell-Savona in scoring.