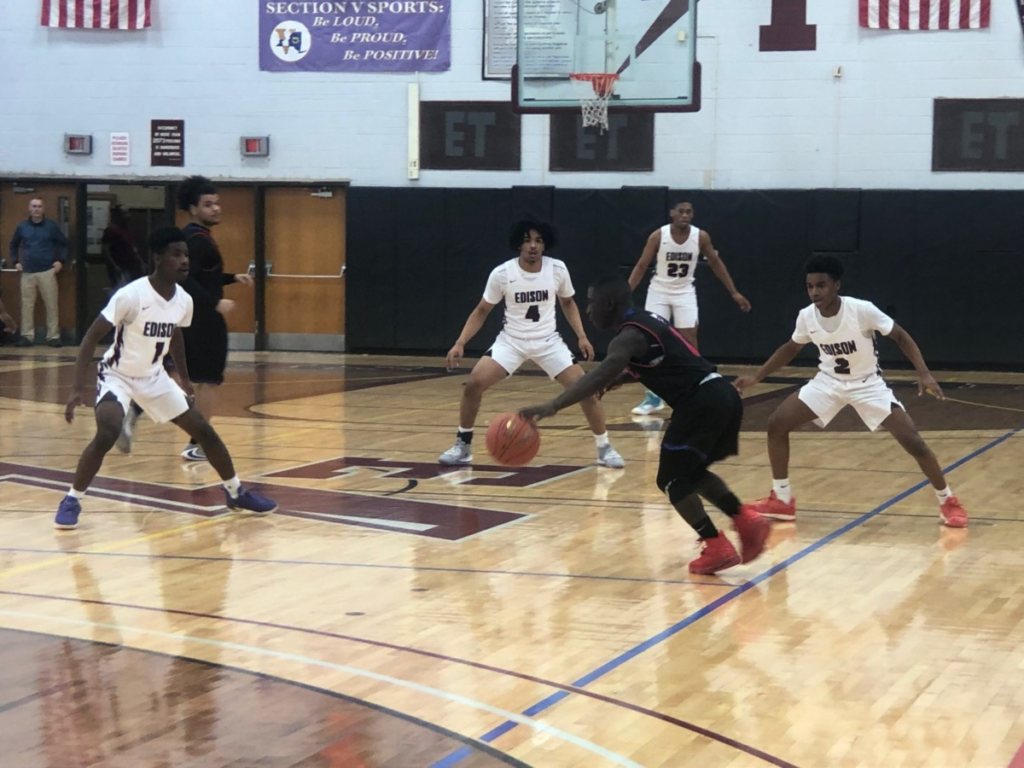 By BILLY HEYEN
ROCHESTER, N.Y. — During Monday's second quarter, Edison's Shaheem Ellis Jr. and Chaheim Fowlks trapped Monroe's dribbler near halfcourt. Fowlks tipped the ball away, leading Ellis on a breakaway. Ellis couldn't quite finish the layup, but his teammate Mike Morgan followed up for the bucket.
It was just one play in a wide margin of victory for the Inventors, but it summed up what has gone right for Edison down the regular season's home stretch: Defense and energy.
"I loved it," Edison head coach Reggie Simmons said. "We came out with energy. I think our press was very effective. We've come a long way defensively."
Follow for Mike Morgan gives him 10. @etechathletics @PickinSplinters pic.twitter.com/WYVGitHUpt

— Billy Heyen (@BillyHeyen) February 18, 2020
Edison (8-12) beat Monroe (4-15) on Tuesday afternoon, 87-48. It was the fewest points the Inventors had allowed in a game this season. Edison was led offensively by 19 points from Ellis, along with 13 from Morgan, 13 from Kevin Jackson and 10 from Torrean Lewis. The win allows the Inventors to head into their opening sectional game next Tuesday on a high note.
"Putting it together now," Ellis said, "and we've got real confidence heading into the sectional game."
From Dec. 27 to Jan. 18, Edison played seven games and lost them all, including a 28-point loss to Aquinas. But the last of those seven, a five-point loss to Cicero-North Syracuse, featured an Inventors comeback from 20 points down to lose in close fashion. Starting at the tail end of that stretch, Simmons began to emphasize that he wants Edison to use as much energy as possible to get better on the defensive end.
Three-straight wins followed that loss to C-NS, and a few games later, Edison avenged its loss to Aquinas with a 20-point win over the L'il Irish. The Inventors had gone from a team in a tailspin to a team on the rise.
"We fully concentrate all our efforts on defense, improving defensively," Simmons said. "And then shy away from some of the selfish things that cause good teams to lose."
Tuesday afternoon's regular season finale against Monroe wouldn't pose as tough a test as Aquinas, UPrep and McQuaid in Edison's last three games, but it provided an opportunity to lift spirits before the postseason. Right away, Edison's Mike Morgan came out attacking the basket from the right side of the floor en route to all 13 of his points in the first half.
The footwork from Mike Morgan gives him 12 👀 @etechathletics @PickinSplinters pic.twitter.com/51FD9Bjxgv

— Billy Heyen (@BillyHeyen) February 18, 2020
With Monroe mostly in a 2-3 zone, Ellis' point guard duties were on full display Tuesday. He set up his teammates early on with three first-quarter assists before beginning to find his outside stroke in the second quarter.
Ellis attributed the balance he found on the floor to "knowing that I could get to my spots and control the game with me and my teammates."
Shaheem Ellis Jr. hits from outside and has 7. @etechathletics up 34-15 in the second. @PickinSplinters pic.twitter.com/wSl4fTrJ6f

— Billy Heyen (@BillyHeyen) February 18, 2020
Simmons liked what he saw from Ellis after that 3-pointer, too. Edison's head coach has emphasized to his junior guard that he's got to be aggressive and not settle for jumpers all the time. That's exactly what Ellis did when he drove through Monroe's whole defense for a three-point play late in the first half.
"With me and him all season, you know, my big thing is you have to move forward as opposed to retreating and going back to just shooting jump shots all the time," Simmons said. "Today he accomplished that."
Three-point play for Shaheem Ellis Jr. gives him 10 points late in the first half for @etechathletics. @PickinSplinters pic.twitter.com/9JkPJWpIWb

— Billy Heyen (@BillyHeyen) February 18, 2020
From there, the story of the day was Edison's defense. The Inventors operated for much of the game in a three-quarter court zone press designed to set up traps just over halfcourt and in the corners. It created a few easy baskets off steals, but it also forced Monroe to rush itself into bad passes, multiple of which were thrown directly out of bounds. 
The Inventors could consistently execute the pressure defense thanks to the presence of Lewis and Nahjhime Kirton on the back end. Kirton missed much of the first half with foul trouble and sat the fourth quarter with a big lead yet still racked up five blocks.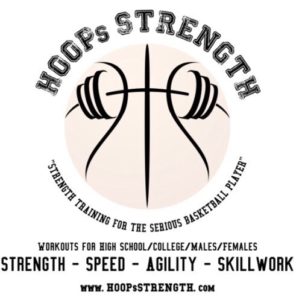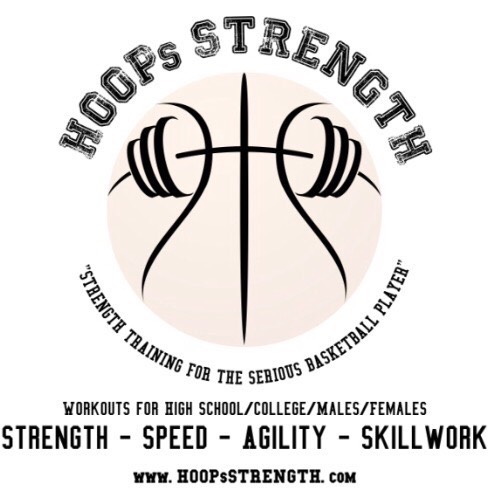 "We had a few great (defensive) possessions," Ellis said, "but we slipped a little bit in between our possessions. But our press really helped us with the defensive side."
The game's outcome wasn't in doubt for the majority of the second half, which allowed Simmons to sit his starters and play his reserves for the whole fourth quarter. Ten different players scored for the Inventors, including 10 fourth-quarter points for backup guard Kevin Jackson that had Edison's starters whooping it up along the sideline.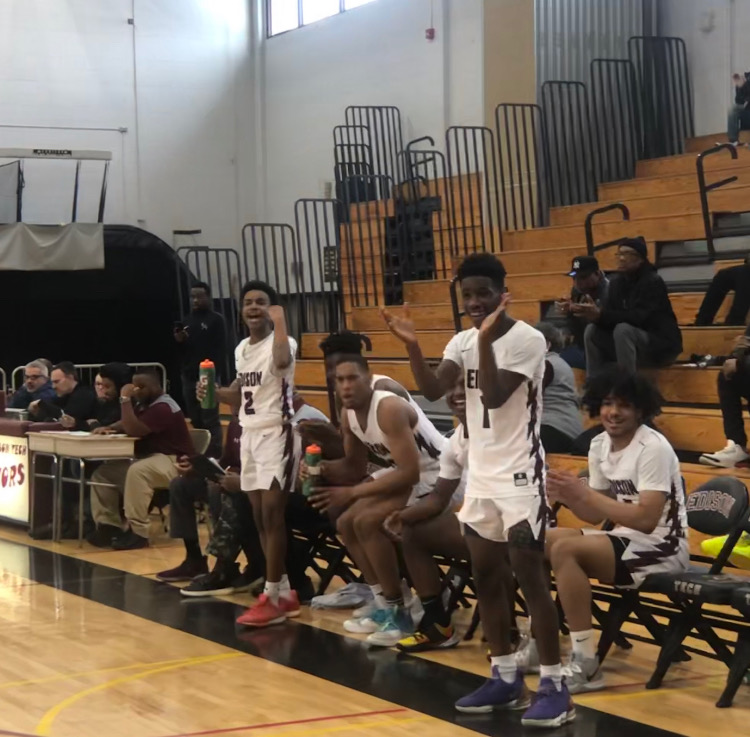 The rise and fall of Edison's starters in the fourth, ready to raise their arms and shout whenever one of their backups scored, was a drastic shift from where Edison's season was heading in early January. There's now a togetherness, a bonding, and a belief.
"That's gonna bring us closer together," Simmons said. "We're gonna work hard starting tomorrow afternoon, and we think we can really, truly make some noise in sectionals. And the kids are starting to believe in themselves, so I'm happy for that."