By BILLY HEYEN
VICTOR, N.Y. — With about two and a half minutes to play Monday night, CJ James drove right along the baseline. He spotted Victor center Connor Williams open on the left wing and whipped a right-handed chest pass to the 7-footer. 
Williams consistently shoots better than 50 percent from 3-point range when Victor charts its shots in practice, head coach Tyler Roberts said. At one point during Monday's warmups, Williams made 7-of-8 perimeter shots. So despite his size, it was no shock to anyone in Victor colors when Williams swished the 3-pointer to put the Blue Devils up six. As Williams jogged back down the floor, he appeared to unleash some frustration with words spoken to himself.
"We just needed a spark," Williams said. "… That was just huge momentum at the end of the game that allowed us to come out on top."
Swish 3 for @CWilliams_50 puts @victorboysbball up 63-57 with 2:37 to play against Brockport. @PickinSplinters pic.twitter.com/BJ2NldtNoa

— Billy Heyen (@BillyHeyen) February 18, 2020
Brockport (9-10) put an upset scare into Victor (19-0) before the home team found enough defensive stops to pull out a 71-67 win and stay undefeated Monday night. Victor was led by 18 points from James, 16 from Williams and 13 from Chase Dickens. It was just the fourth game of Victor's undefeated season that finished within single digits.
"We try to learn from every situation we're in, no matter what the score is," Roberts said. "Definitely in a game where the other team does a really good job, we can learn to adjust a little bit better."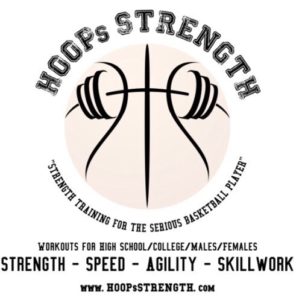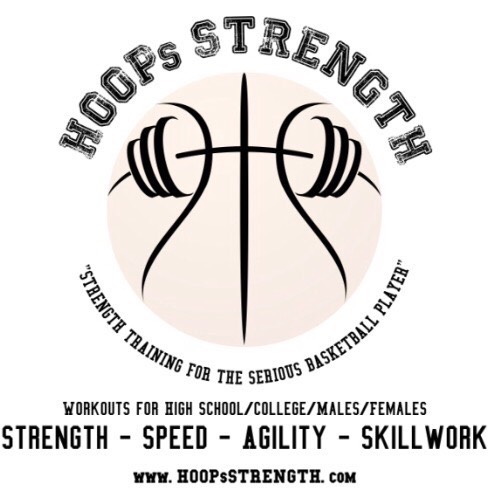 Just as Victor had on Friday night at Penfield, it got off to a fast start by running the floor Monday night. Matt Caggiano unleashed a nearly fullcourt pass to James for a layup before Dickens knocked down a 3-pointer on another fastbreak, prompting a Brockport timeout almost immediately. 
James tallied eight points in a hurry thanks to four easy finishes on the break, including one that saw Williams unleash a right-handed overhead pass down the floor that eventually found James for two to go up 15-5.
"We were getting back on transition, scoring easy layups," James said. "Our defense was good at the beginning, first half."
This is how @victorboysbball fast breaks. @CWilliams_50 up the floor, @Collinjames24 ends with a layup. James has 8 early and @VictorBLDevils lead 15-5. @PickinSplinters pic.twitter.com/n8mEWilhQo

— Billy Heyen (@BillyHeyen) February 18, 2020
Victor led by 10 at the end of one, but late in the first, Brockport reserve Matt Rennie knocked down a 3-pointer from the left corner. The home team didn't adjust right away to Brockport's unusual source of offense.
In the second quarter, Rennie could barely miss. He drained another six 3-pointers from all portions of the floor, leading Brockport right back into the game to a one-point deficit at the half. Williams said it took about five Rennie 3s before Victor started to close out on him, and that Rennie's last two were just good, tough shots.
"(Rennie) played a great game," Roberts said. "I give him a ton of credit. He had a night to remember for sure. Sometimes players make a lot of good plays in a game and you just have to keep grinding."
Seven! pic.twitter.com/5RGqpYIkTi

— Billy Heyen (@BillyHeyen) February 18, 2020
Brockport had hit nine 3-pointers in total before halftime, so Victor focused on extending its zone in the second half and forcing the visitors to score inside. More than most teams against Victor, Brockport did.
Rennie scored on three drives, although he failed to hit a 3 in the second half and finished with 28. Esten Schlage took over the 3-point bombing, hitting three triples in the second half. Shamar Lee and Samuel Velletri found pockets in the lane to score. Brockport remained within one point after three.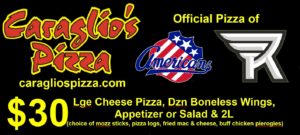 "They were red hot the whole game," Williams said. "It was tough for us to guard."
Schlage hit a 3-pointer to tie the game at 50 early in the fourth. But it was Victor with a few more answers from that point on. A Caggiano lob to James put Victor back on top by five with 4:33 to play. Then Williams hit the wing 3-pointer a few minutes later to go up six.
James scored one more quick bucket with less than a minute playing. He caught on the left side of the floor with a nearly full shot clock and could've worked time with a lead, but instead he drove and finished through contact for an and-1 and a five-point lead. Victor only made three of its final six foul shots, but the Williams and James buckets had made the margin enough to hold up.
And-1 for @Collinjames24 . @PickinSplinters pic.twitter.com/kQjIvICY7k

— Billy Heyen (@BillyHeyen) February 18, 2020
After the game, both Williams and James jumped in at the same time when asked what Victor can take from Monday's win: defense. Williams knew that's what his team would be working on at practice Tuesday. And while Victor's center acknowledged that it can be helpful to play close games, he'd prefer to avoid them from here on out.
"Obviously we don't really want to be in this situation,," Williams said, "because to us, that doesn't happen if we play better defense. We didn't play great defense today. Luckily we were able to score, which got us the win, but we need to play better as a team on defense."