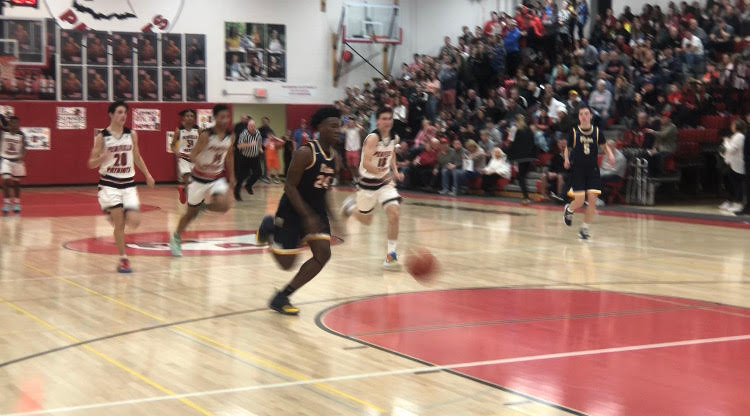 By BILLY HEYEN
PENFIELD, N.Y. — Victor won the opening tip-off Friday night and immediately looked to run. Will Tehan streaked up the right side and the ball found him. He laid it up off the glass and in.
As the Blue Devils have taken Section V by storm this season, their identity has been their size. But Friday night displayed just how dynamic Victor can be as a fastbreak team, too.
"We just like to get out in transition after we get a stop, and that really fuels our offense," junior Chase Dickens said.
Score right off the tip for Tehan and @victorboysbball. @PickinSplinters pic.twitter.com/hRjqf9m9Pt

— Billy Heyen (@BillyHeyen) February 15, 2020
Using a mixture of quick-hitting offense and post scoring in the halfcourt, Victor (17-0) beat Penfield (11-8) on the Patriots' Senior Night, 79-64. The Blue Devils were led by 20 points from Connor Williams, 19 from Matt Caggiano and 12 from Dickens. And while winning has become the norm for Victor this season, Caggiano especially appreciated picking up a victory on the road.
"It's nice to kind of get them on the road sometimes when we're going into a little hostile environment," Caggiano said. "It's better when we can get one out on the road."
The Blue Devils emphasized winning the first four minutes of each half Friday, Caggiano said. After Tehan's bucket off the opening tip, Victor showed off all its strength in the next three-plus minutes to do exactly that.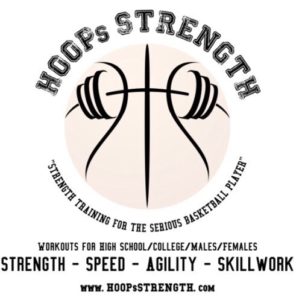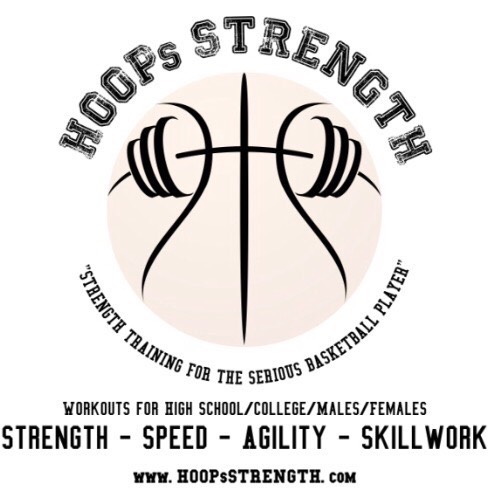 Dickens quickly hit two 3-pointers, one a stop-and-pop in transition, while adding a layup as Victor got out and ran. But then the Blue Devils slowed it down and looked for the 7-footer Williams down low. His patience and touch inside led to eight quick points himself. By the time less than six minutes had elapsed, the Blue Devils had opened up a 22-9 lead and forced Penfield to call three timeouts. 
"We got out early," Caggiano said. "Wanted to get the ball into Connor, get those easy finishes inside."
Chase Dickens stops and pops on the break. He's got 8 and @victorboysbball leads Penfield 16-3 with 4:41 left in the first. @PickinSplinters pic.twitter.com/7RQ7g6xnMC

— Billy Heyen (@BillyHeyen) February 15, 2020
When these teams met on Jan. 17, Penfield didn't give up on working the ball inside despite its lack of success. The Patriots came out with a different plan Friday, choosing to live and die by the 3-pointer.
At times, it worked. Penfield went on a 12-0 run late in the first half on four 3-point makes to turn what looked like a blowout into a six-point game at halftime. Victor threw in a bit more man-to-man than usual, Caggiano said, but really just needed to adjust how tight they defended to counter the 3-point barrage.
"Really it's just an effort thing of getting out," Caggiano said. "They got a lot in transition, that's also just an effort thing, sprinting out in transition, finding guys."
Out of nowhere, a 12-0 run for @penfieldbball capped by this Dyllon Scott triple has the Patriots back within 40-34 and forces a Victor timeout. @PickinSplinters pic.twitter.com/jZyqZMzkUQ

— Billy Heyen (@BillyHeyen) February 15, 2020
The downside to Penfield's 3-point attempts started to rear its head again in the second half: long rebounds. A Victor team intent on getting up and down the floor had chance after chance to do just that as some of the rebounds served as their own outlets.
When the ball did land in the hands of Williams inside on shorter rebounds, he turned and fired long outlet passes as his guards streaked down the floor, looking like a quarterback on more than one occasion.
"It's great just running out and knowing he has the power to get it right to you on the run so you can just play in the open floor," Dickens said.
Penfield would get as close as eight points in the fourth quarter, but it was Victor's ability to slow the pace back down that closed out the game. After running, running and running some more most of the game, the Blue Devils settled in the half court and fed Williams inside. 
Williams made a righty hook shot with 3:07 to play to go back up 12. Then about a minute later, it was Williams getting to play the de facto wide receiver spot as Victor launched the ball up to its center on a break. He pump-faked an onrushing defender before finishing with a lay-in.
"We always try to play in transition as much as we can," Dickens said. "Connor gets up the floor great, same with CJ (James) and Phil (Nwugwo), they run the floor great. For us to just stretch the floor like that, it's good for us."
It's @CWilliams_50 out in front of the field with 2:00 to play. 75-60 @victorboysbball @VictorBLDevils. @PickinSplinters pic.twitter.com/2PqWUETh3s

— Billy Heyen (@BillyHeyen) February 15, 2020
Victor has been consistent in its messaging all season through the thus-far undefeated campaign. The Blue Devils haven't suggested they're looking at all into the future. It's always about the next game.
There won't be much time to dwell on Friday night's game as Victor gets right back on the floor Saturday against NE Douglas. If the first 17 games of the Blue Devils' season have been any indication, their approach is working just fine.
"We just focus on the next game every time," Dickens said. "Just see what's in front of us and take whatever they give us."