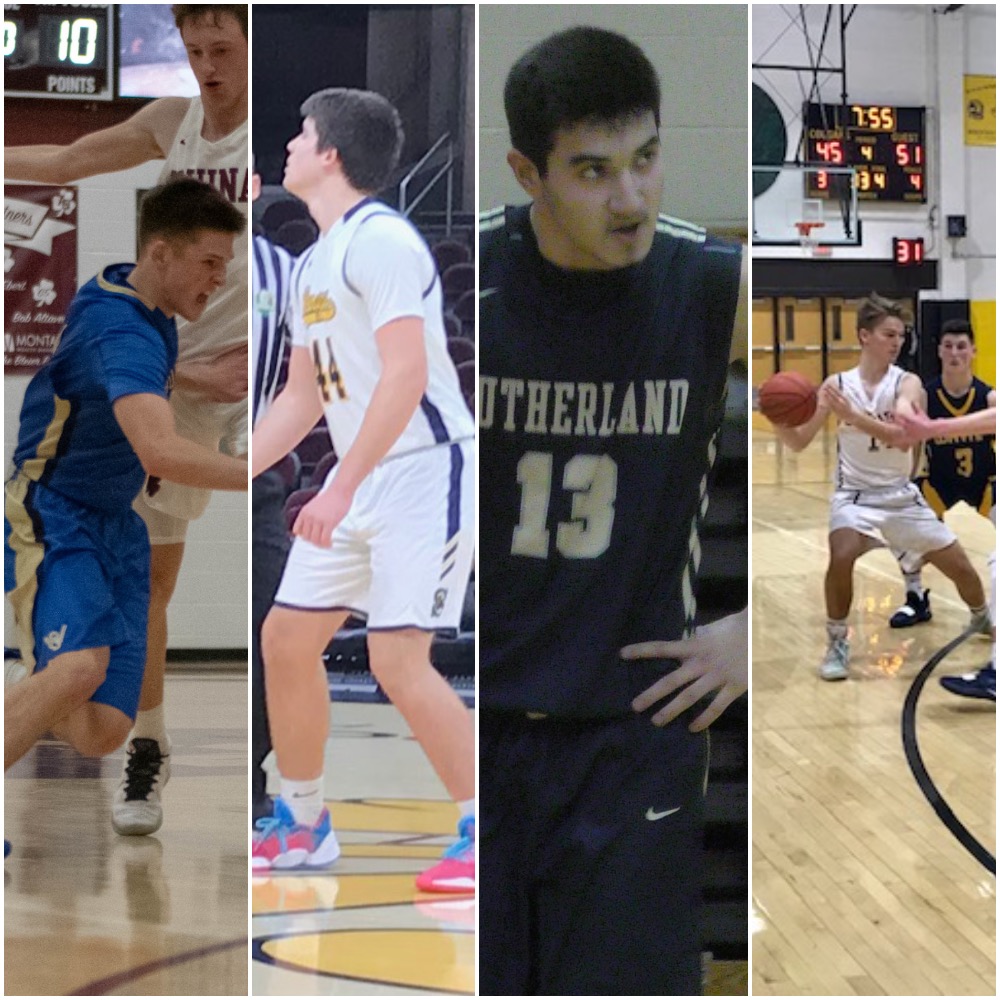 By CAITLIN McCLARE
Luke Insley helped Webster Schroeder to a split week. Spencerport's Patrick Uebelacker recorded his 12th double-double of the season. Pittsford Sutherland's Ben DiGiovanni averaged 20 points, seven rebounds, and seven assists in three games. Hayden Smith totaled 28 points in Honeoye Falls-Lima's two victories.
Monroe County coaches awarded the four with Player of the Week (POTW) honors (February 10-15) for their respective divisions.
Insley opened the week with 17 points in a road loss to division rival Rush-Henrietta. The junior guard shot 47 percent from the floor in the contest while handing out seven assists and grabbing three rebounds to earn Monroe County Division I Player of the Week. Insley matched a career-high one day later when the 5-foot-11-inch guard poured in 26 points in a victory over Brighton. He shot 69 percent from the floor for the game while collecting five rebounds, four assists and two steals. Schroeder hosts Penfield on Wednesday to close the regular season.
Uebelacker recorded his 12th double-double of the season in Spencerport's first game last week. In the Rangers' 65-59 win over Gates-Chili, the junior forward connected for 20 points, shooting 8-for-13 from the field, and pulled down 13 rebounds to earn Division II POTW. Against Webster Thomas, he connected on five of his nine shots from the field on his way to 13 points. He also finished with six rebounds and one assist in the 76-42 loss. Spencerport (7-12) plays its last regular season game against Canandaigua on Wednesday, February 19.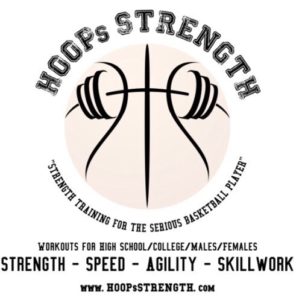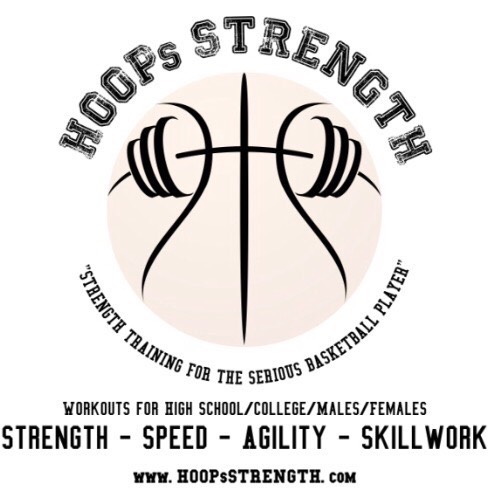 Pittsford Sutherland played three games last week and DiGiovanni reached double-digits in all of them, averaging 20 points on the week to earn DIII POTW. The started guard started his week flirting with a triple-double, 16 points, 10 rebounds and eight assists, in a 66-50 win over Churchville-Chili. Two days later, he upped himself with 19 points, eight assists, and six rebounds in a 67-57 loss to Irondequoit. The exclamation point on his impressive week came against Greece Athena on Friday. DiGiovanni racked up 25 points, including four of the Knights' 10 overtime points, to seal the 62-56 win. He also finished with four assists and eight rebounds. The Knights (11-7) travel to Brighton for a 1 p.m. tip on Monday, February 17.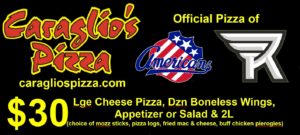 Smith went 11-for-17 from field range in HF-L's two games last week to nab Division IV POTW. The senior guard put up numbers all over the stat sheet in the 71-51 win over Monroe, finishing with 11 points, eight rebounds, three assists, and two assists. Thursday against Brockport was no different. On his way to 17 points, he drained three from beyond the arc. He also pulled seven rebounds, dished six assists, and grabbed three steals. The Cougars (9-10) finish their regular season at Eastridge on Wednesday, February 19.