MONROE (4-13) 61
WORLD OF INQUIRY (6-14) 67
With the game tied entering the fourth quarter, Jahlil Bell scored nine points in the final eight minutes to lead World of Inquiry to the win, avenging a loss earlier in the season to Monroe. Bell ended the game with 12 points. Jeshua Shaw led World of Inquiry in scoring, netting 17 points. Romel Brown and Kevonne Fountain also went into double digits for the Griffins, scoring 13 and 10, respectively. Amani McCray (7), Jaylon Taylor (6) and Amir Hobbs (2) also scored for World of Inquiry. Axel Mejias' 16 points paced Monroe's offense. Amariyon Johnson scored 12 and Jabez Thompson added 10 for the Red Jackets. Jahmir Bloom and JaH'meir Speed also came within a bucket of double figures, contributing nine and eight points, respectively. Chauncy Joyner's six points rounded out the scoring for Monroe.
UNIVERSITY PREP (13-4) 73
EDISON TECH (7-11) 63
Melvin Council Jr. scored 10 points in the fourth quarter as University Prep erased a four-point deficit to start the frame by scoring 30 points as a team. Council ended the game with a team-high 28 points. Christian Edwards and Na'Zea Fowlks aided Council's efforts with 14 and 13 points, respectively. Devon Green Jr. scored 10 points and James Mathews II had eight to round out the victors' scoring. Shaheem Ellis Jr. and Mike Morgan finished within one point of each other at the top of Edison Tech's scoring list in the game. Ellis led the Inventors with 16 points and Morgan registered 15. Nahjhime Kirton scored 12 points, representing the final player for Edison Tech in double figures in the scoring column. Brandon Latson (8), Edgar Bass IV (7) and Torrean Lewis (5) also scored for the Inventors.
EASTRIDGE (15-3) 60
PENFIELD (11-7) 57
Playing it straight, however much of a risk it can be, paid off for the Lancers in their 60-57 win over the Patriots. Eastridge forced a jump ball with two seconds left, then forced an off-balance Penfield corner three on the ensuing inbound. The shot fell short and the Lancers (15-3) left unfamiliar territory winners of three straight. READ MORE.
PITTSFORD MENDON (12-5) 52
VICTOR (16-0) 63
Connor Williams scored 26 points to help keep Victor unbeaten with four games left on the schedule. Williams completed the double-double with 14 rebounds and also had two blocked shots. Matt Caggiano pitched in 15 points to help Williams' effort.
IRONDEQUOIT (15-3) 67
PITTSFORD SUTHERLAND (10-7) 57
Keenan Robertson came up one rebound short of a double-double as Irondequoit captured its 12th win in a row. Robertson ended with 18 points and nine boards. Amarui Smith backed up Robertson's performance with 16 points and six rebounds of his own. Connor Shafer added 13 points, while Luke Melidona had 11 and Nick Leonardo had nine. Ben DiGiovanni paced Pittsford Sutherland with 17 points, 11 of which came in the second half. Jalyn Moorehead was the only other double digit scorer for the Knights, scoring 11 points. Jake Priesser notched nine points and Owen Flisnik had seven for Pittsford Sutherland. The Knights' scoring was rounded out by Garrett Glanton (5), Will Klenk (4), Drew Kull (2) and Torin Wilcox (2).
RUSH HENRIETTA (11-6) 64
WEBSTER THOMAS (10-7) 65
Andrew Mason went 6-for-6 from the free throw line in the fourth quarter as Webster Thomas eked out its sixth win in the last seven games. Mason ended the game with 19 points. Jackson Kulik backed up Mason's performance with 19 points of his own, while Tyler Williams and Dannie Palmer scored 11 and 10, respectively. Evan Mitchell's four points and Nick Linder's three rounded out the scoring for the Titans. Jevonte Williams led Rush Henrietta's offense with 15 points. Eddie Beverly, Charles Bowden III, Jalen House and Nyles Goodwin all scored 10 points apiece for the Royal Comets. Gabe Wright (5), RJ Williams (2) and Chris Sleeper (2) also pitched in for Rush Henrietta.
GREECE OLYMPIA (1-17) 45
WATERLOO (13-4) 58
CLYDE-SAVANNAH (14-4) 82
GANANDA (13-5) 69
Earlier this season, the boys' basketball team at Clyde-Savannah dropped four of five games. The experience placed a chip on the collective shoulders of Darren Preston's squad. Wednesday night, the Golden Eagles turned the tables on the second of those setbacks with an opportunity to make good on a third when they take the court Friday night. Cam Chance finished one steal short of a triple-double. Kollin Maddox posted a double-double, and Clyde-Savannah won its ninth straight game. READ MORE.
MARION (0-18) 40
EAST ROCHESTER (9-9) 97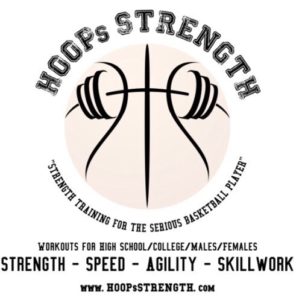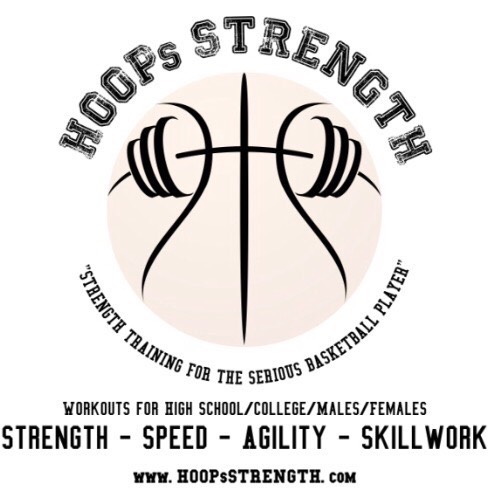 SODUS (9-9) 58
WILLIAMSON (5-13) 47
WAYNE (15-2) 61
NORTH ROSE-WOLCOTT (6-12) 38
Four players scored in double figures for Wayne as the Eagles won their fourth non-league game of the season. Mason Blankenberg led the way with 18 points, while Eli Schichtel finished with 16. Tyler Reynolds contributed 14 points and Devon Forrest added 10 for Wayne. Charley Wiggins was the only other Eagle to score, notching three points. Quintin Norris led North Rose-Wolcott offensively with 16 points. Cameron McCann and Evan Scarborough both scored eight for the Cougars. Noah Dauphin (3), Gordon Howie (3) and Ian Boone (2) rounded out the scoring for North Rose-Wolcott.
RED JACKET (18-1) 81
SOUTH SENECA (6-11) 40
Chase Rizzo led Red Jacket in scoring and notched a double-double as the Indians remain a perfect 13-0 in league play. Rizzo finished with 26 points and 10 rebounds. Adam Borst also stuffed the stat sheet, scoring 17 points, dishing out eight assists and collecting three steals. Matt Kenyon was South Seneca's leading scorer with 12 points. Ira Aman added 10 for the Falcons.
BLOOMFIELD (7-11) 48
ROMULUS (7-11) 47
Camden Derby was Romulus' high scorer, netting 15 points. Ben Jessop came within a bucket of double figures, scoring nine points. Mike Kaufman, Luke Willower and Devon Morrell all scored six for the Warriors, while Daryl Morrell added five.
HONEOYE (13-6) 76
NAPLES (1-17) 38
Tyler Northrop scored 14 points to pace Naples' offense. Ben Green added eight points and Hunter Kremmin added four. Cade Rathburn and Mason Martin scored three apiece for the Big Green, while Brayden Lane, Ben Fowler and Cameran Mann all scored two points.
MYNDERSE (8-10) 48
MIDLAKES (5-14) 41
HORNELL (14-5) 59
MARCUS WHITMAN (13-5) 79
Liam Prendergast notched another double-double and Noah Hildreth came close as Marcus Whitman salvaged a season-split with Hornell. Prendergast finished the game with 14 points and 10 rebounds, while Hildreth had eight points and eight assists. Jordan Lahue was the Wildcats' leading scorer, knocking down 10 threes en route to 30 points. Seth Benedict also contributed 11 points for Marcus Whitman. DeCouteau Blueye and Ryan Herod scored five points apiece, while Aidan Royston's four points and Connor Tomion's two rounded out the scoring for the Wildcats. Collin Buisch led Hornell offensively with 16 points. Conor Smith netted 12 points and Chase Freeland added 10 to aid Buisch's efforts. Jackson White and Derek McCumiskey made up most of the Red Raiders' secondary scoring, netting six and five points, respectively. Malik Arnink (4), Tanner Stutzman (4) and Jonas Sciotti (2) also scored for Hornell.
WAYLAND-COHOCTON (9-10) 44
LETCHWORTH (10-7) 66
ANDOVER (4-14) 47
HOUGHTON (11-4) 59
ALFRED-ALMOND (8-10) 35
PRATTSBURGH (13-4) 78
Mason Putnam poured in all of his 26 points in the first three quarters as Prattsburgh completed the season sweep of Alfred-Almond. Ammon Anderson and Chris Hively netted 11 apiece for the Vikings, while Caleb Clements notched 10. Dominic Reagan's eight points and Shane Woodworth's six also helped out the Prattsburgh attack. Daniel Young (3), Devin Pygott (2) and Henry DeVoe (1) rounded out the scoring for the Vikings. Isaac Little and Kevin Dunning both went into double figures for Alfred-Almond. Little scored 14 points and Dunning had 10. Blake McMichael (4), Drake Guthrie (3), Jonas Kays (3) and Miles Muhleisen (1) also contributed for the Eagles.
HAMMONDSPORT (10-8) 33
AVOCA (17-1) 84
Jonathan Jensen's 27-point, 11-rebound double-double led Avoca to its 17th win in a row after dropping the season-opener. Jensen also added five assists and three steals. Devin Stowe also stuffed the stat sheet for the Tigers, netting 14 points, grabbing eight rebounds, dishing out seven assists and collecting three steals. Tristian Stark and Brady Brandow also went into double figures, scoring 13 and 12, respectively. Stark also contributed 14 rebounds and five assists, while Brandow had six assists and five steals. Pacey Hopkins had nine points and four steals and Thomas Derick scored five points for Avoca. Michael Hoad and DeJay Hammond both scored two apiece to round out the scoring for the Tigers. CJ Hill led Hammondsport with nine points. Ian MacDonald and Zak Davis both had six points for the Lakers, while Thomas Kressly pitched in five. Cooper Watson (3), Michael Beam (2), Chris Becker (1) and Seth Arnis (1) also scored for Hammondsport.
ADDISON (7-11) 30
BRADFORD (14-4) 43
Jordan Sutryk scored 15 points for Bradford to lead the Braves to victory in the first round of the Steuben County Tournament. Blaze Machuga and Blai Crespo added 12 points apiece for Bradford.
CAMPBELL-SAVONA (2-15) 43
ARKPORT-CANASERAGA (1-15) 47
CUBA-RUSHFORD (7-9) 57
GENESEE VALLEY (14-4) 64
SCIO (15-3) 62
FILLMORE (14-3) 59
LIMA CHRISTIAN (2-14) 64
FRIENDSHIP (2-14) 52