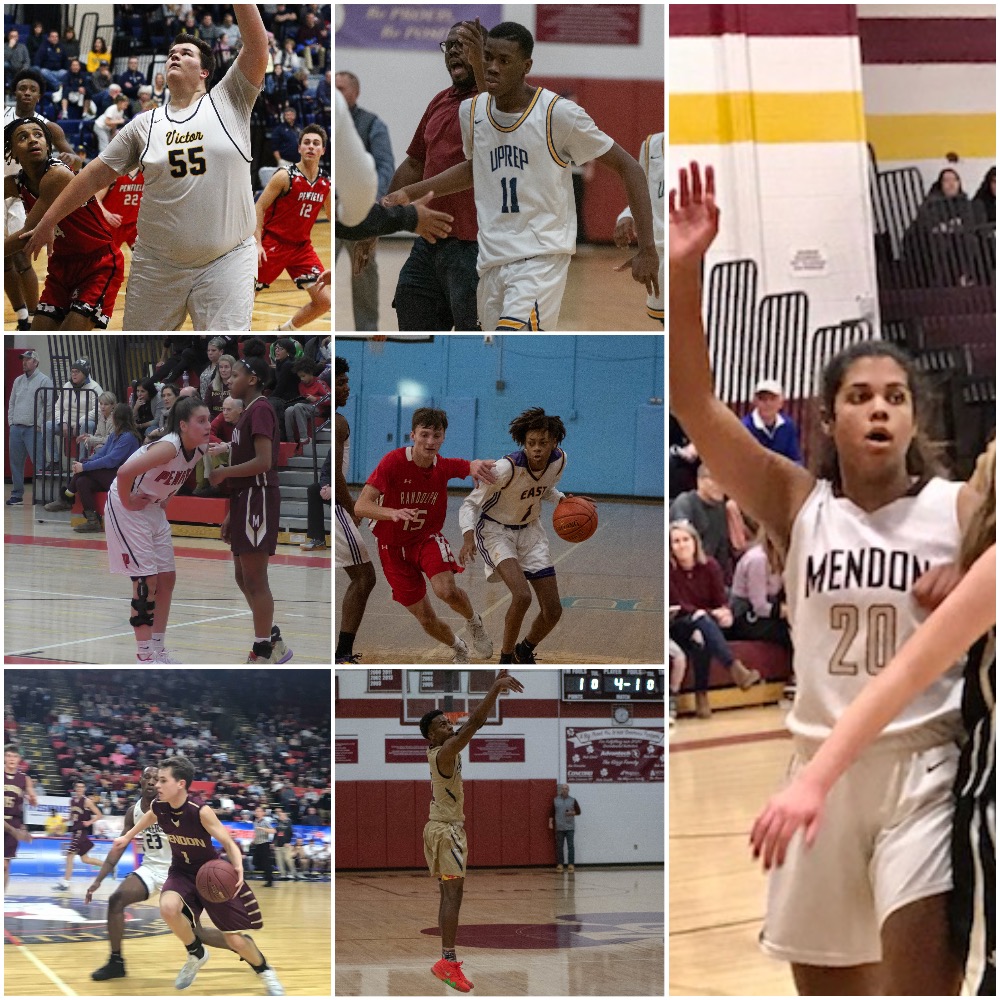 By PAUL GOTHAM
ROCHESTER, N.Y. — Nine Section V teams (boys and girls) rank among the Top 10 in New York State. Four of those squads will face fellow state-ranked opponents in the coming days including one head-to-head meeting between Top 10 teams. 
East (No. 4 NYSSWA Class A) and Leadership (No. 8 NYSSWA Class A) tip off Thursday at Leadership. East enters the game with a record of 15 wins and two losses. The Eagles have won two straight and five of six. Leadership is also 15-2 but with six straight wins. East scores 80 points per game while allowing just under 60. Leadership scores nearly 81 points per outing while giving up 70. This contest will take place at Leadership's (the former Charlotte High) cozy confines. Those numbers could get a slight uptick. 
Zechariah Harris-Scott finished with a triple-double in East's win over NE Douglass (26 points, 15 rebounds, 10 assists) on Tuesday. The senior averages more than 23 points. Damani Barley hit four threes and finished with 21 points in the game. Kaori Barley had six makes from long distance as part of a 20-point night. Justus Ross-Simmons scored six. The sophomore did not play in the second half. 
Mo McKinney scores 22-plus a game for Leadership. Kennyh Hardeman, who posted his 10th double-double of the season earlier this week, accounts for 14.7. Shamir McCullough adds 15.6 while Ja'mez Aiken gives Leadership a fourth option with 11.1 points per game. 
Climbing the rankings in Class A is Chris Cardon's Irondequoit Eagles. Winners of 11 straight, IHS comes in at No. 21 in the rankings. The Eagles are holding opponents to 51.5 points per game for the season and 48.3 during the recent stretch. 
Senior Amauri Smith has proven to be a versatile performer on the defensive end giving Cardon a player who can match up at several different spots. 
"Amauri has been real key to our defensive success," Cardon said by text message earlier this week. "His presence has allowed us to play a lot of man-to-man.
"He is tough and loves the challenge of guarding our opponent's best offensive player. A real warrior!"
Irondequoit (14-3) will need to win out to assure the top seed in Class A1. The Eagles travel to Pittsford Sutherland on Wednesday. In case you out of town at some remote island in the tropics and didn't hear about this, click here to read … and see how the Eagles won their most recent game. 
Eastridge, Northstar Christian, Pittsford Mendon and Wayne are among honorable mentions. Bob Nally's Mendon squad (12-4) has won six of seven with their only setback being a two-point loss to Rush-Henrietta. One year removed from their run to the NYS title game, the Vikings might be finding their stride at the right time. Don't forget that junior point guard Jacob Shadders and senior forward Nate Strauf both started on last year's team that finished 25-1.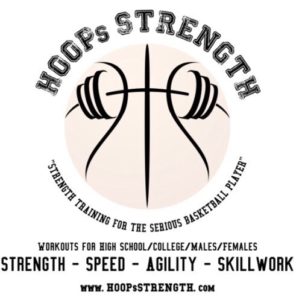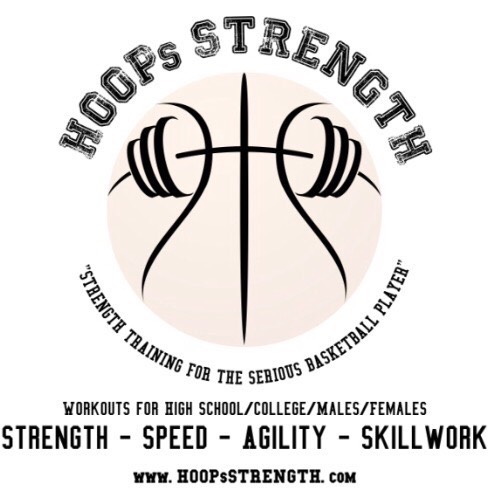 Speaking of R-H, Chris Reed's Royal Comets nearly handed Victor (Section V's lone undefeated crew) its first blemish of the season this past weekend. Trailing by 14 early in the fourth quarter, R-H cut the deficit to four with 17.5 seconds remaining in the game. Worth noting, that the R-H cagers created a pair of turnovers in the open court a minute earlier and could not convert at the other end (Yes, Virginia. There is a reason we practice pressure layups, so that they can act like Christmas presents in late-game situations). 
Would be remiss to not mention that Victor's Chase Dickens forced a turnover in the closing seconds of the first quarter and converted a 40-foot shot before the horn. The three points gave the Blue Devils (No. 15 NYSSWA Class AA) an 18-11 lead heading into the second quarter of a game they eventually won 61-58. 
"That's what undefeated teams do," Reed said. 
Undefeated also, at least in Victor's case, means holding opponents to 46 points per game. 
At 12-4, UPrep is the only other Section V Class AA team among the state-ranked. The Griffins have lost two of their last three – both by one point and both to state-ranked squads: Leadership and St. Joseph's Collegiate from Section VI. The Griffins play Edison Tech Wednesday night in a rematch. 
Aquinas, Penfield and Rush-Henrietta number among those teams listed under honorable mention. With 11 wins and seven losses, McQuaid is not listed with state's best. Hard to imagine a team with Kobe Long and Jermaine Taggart (starters on the Jesuit Knights' past two sectional champion squads) not making a run in the sectionals. 
Winners of four straight and six of seven, Avon (13-4) is the only Section V boys' team ranked in Class B. Yes, the Braves made the move from Class C to Class B and are currently No. 24.  Batavia, Geneva, Hornell and Waterloo all earned honorable mention.
Wellsville did not.
Last night, Wellsville held Northstar Christian to eight points in the second quarter. The Lions eventually lost that contest 79-52, but one would be mistaken to overlook what Raymie Auman's squad can do. After giving up 23 points in first quarter that saw 16 Northstar possessions, the Lions limited the Knights, which average 83 points per game, to 12 trips up the floor in the second allowing just one field goal in the first eight. That's also with senior Max Jusianiec playing with flu-like symptoms. Prior to Tuesday's contest, Auman noted that the status of his team's leading scorer changed throughout the day. 
The Lyons Lions rank No. 2 Class C. This despite the Lions (16-2) playing without Justin Smith for the past nine games. 
"We have talked about next man up all season and my guys have really bought in," Lyons head coach Dean Schott II said by text message. "Without Justin, we are down our top four scorers from last year, and yet these kids battle their behinds off every night. There is a lot of talent in our locker room, and these kids are getting a chance to show it. Most Class C schools can't survive all that turnover, but my kids are pretty special." 
Smith averaged 18-plus points and 10-plus rebounds per game before being sidelined with an injury. Lyons travels to Clyde-Savannah (Honorable Mention) on Friday. 
York (No. 11 Class C) handed Red Jacket (No. 15 Class C) its first loss of the season two weeks ago. Last week Ed Orman's squad avenged a pair of earlier setbacks to Caledonia-Mumford (No. 20 Class C). York plays Geneseo (Honorable Mention) on Saturday. 
Gananda and Marcus Whitman are also among the Honorable Mention. Of Marcus Whitman's five losses, three have come to Class B1 schools and a fourth to Lyons. 
Avoca ranks No. 4 NYSSWA Class D with Elba following at No. 10, Batavia-Notre Dame (No. 12), Prattsburgh (No. 16) and Genesee Valley (No. 20). Bradford, Fillmore, Jasper-Troupsburg and Scio are among the Honorable Mention. 
Bishop Kearney girls and Penfield square off Wednesday night in a rematch of last year's Class AA final. Kearney (No. 9 NYSSWA Class AA) has 14 wins and three losses. Kevan Sheppard's squad has won five straight and has not lost to a Section V opponent this season. 
Penfield (No. 11 NYSSWA Class AA) comes in at 16-1 with 11 straight wins. Fordham University commit Baylee Teal recently returned to the Patriots lineup after suffering an ACL injury last May. 
Kearney will play Cardinal O'Hara (No. 6 NYSSAW Class AA) out of Buffalo's Section VI on Friday. 
Gates-Chili (15-2) comes in at No. 17 Class AA while Our Lady of Mercy (14-3) ranks No. 21. 
Reigning Class A NYS and Federation champ, Pittsford Mendon is No. 6 Class A. After dropping two of four in early January, Mendon has rattled off six straight wins.
"We've taken a couple close ones on the chin, to really good teams," Mendon head coach Todd Julien said after the Lady Vikings recent win over Rush-Henrietta. "I thank those teams that we lost to. They showed where we're not good enough, and that's what we've been trying to improve on. There's nothing wrong with taking losses to good teams."
Irondequoit girls come in at No. 13 Class A. 
Dansville ranks No. 6 Class B with Waterloo coming in at No. 10.
Pembroke tops the Section V Class C teams at No. 5. The Dragons will travel to play at Byron-Bergen (No. 19) on Friday. Canisteo-Greenwood ranks No. 6 Class C with Keshequa (No. 11), Lyons (No. 22) and Wheatland-Chili (No. 24) also earning spots. 
Elba is the top-ranked girls Class D team in the state. Fillmore is No. 5.