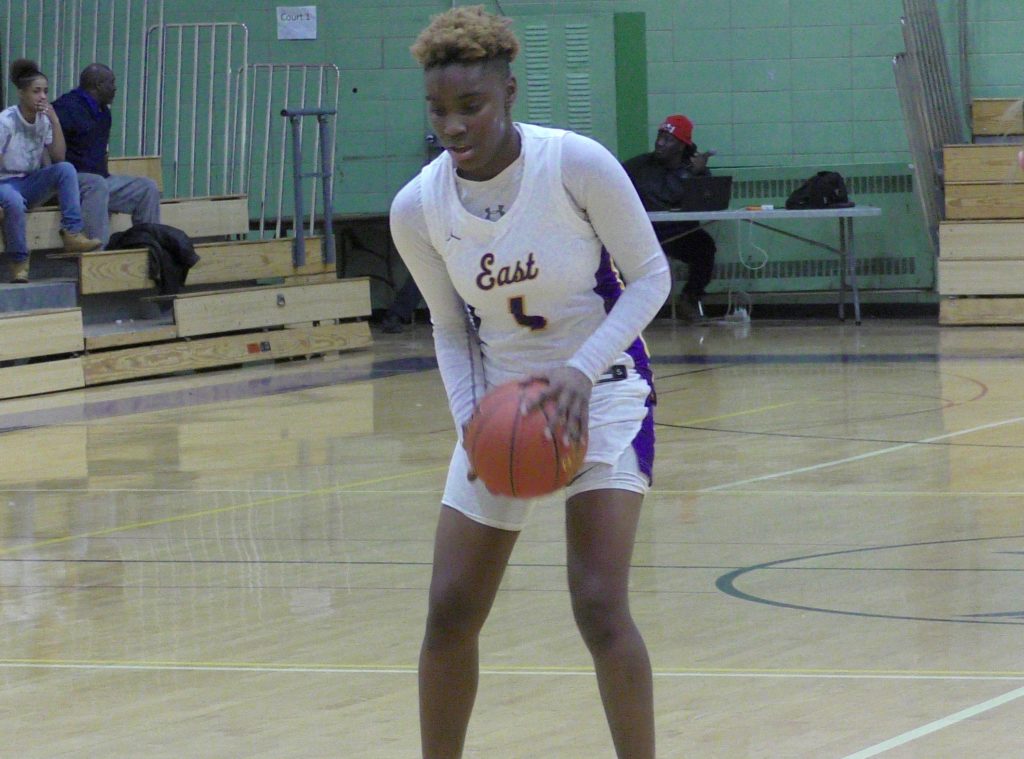 ROCHESTER, N.Y. — Shariona Blocker scored 17 points including the 1,000th of her career early in the first quarter, and the East High girls' basketball team closed its regular season with a 99-24 victory over Edison Tech in RCAC action, Wednesday night.
Blocker also collected seven rebounds, seven assists and seven steals as East (10-10) notched its second straight win.
Makayla McCorker and Diamond Pickett posted triple-doubles. McCorker finished with 28 points, 15 rebounds and 10 steals. Pickett had 10 points, 20 rebounds and 12 assists.  Sam Conrow added 14 points. Ledia Nunez chipped 12, and Imani Oliver 10 for the Eagles.