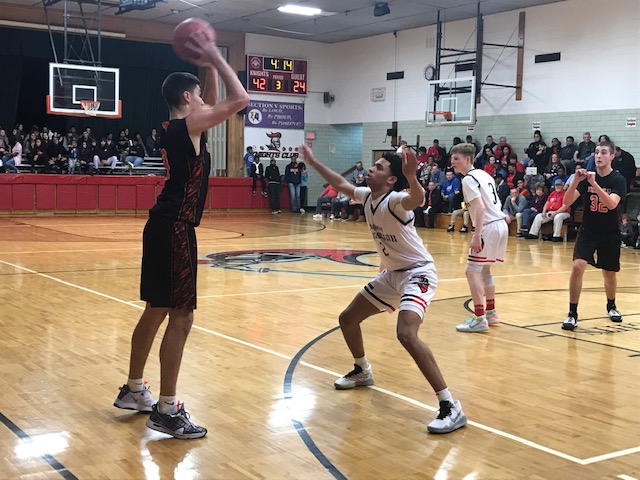 By PAUL GOTHAM
ROCHESTER, N.Y. — JJ Garwood didn't talk much about Xs and Os during halftime of Tuesday's non-league matchup. Instead the Northstar Christian head coach spent the time getting his squad to focus on what they do best.
The Knights responded with a dominant third quarter.
Using a 17-2 run Northstar pulled away for a 79-52 win over Wellsville.
"Every once in a while, they need a reminder," Garwood said. "This is who we are. This is our identity. This is how we play basketball. All five guys did that in the third quarter."
After sprinting to a 20-4 lead, Northstar saw its lead whittled to six late in the second quarter.
"They did a great job disrupting our offense," Garwood said of Wellsville. "We got out of sorts a little bit. We got real stagnant. We started settling for shots as opposed to running through and getting a great shot."
Having scored on just one of eight possessions to start the second stanza, Garwood's son, Ryan, connected on a pair of 3-pointers to give Northstar a 31-19 lead heading into the locker room.
Ryan Garwood sends us to halftime with this triple. @NCA1972 31 Wellsville 19 pic.twitter.com/TAwj2wtJsX

— Paul Gotham (@PickinSplinters) February 12, 2020
The Knights wasted little time putting the game out of reach in the third.
Khalil Iverson converted a rebound and putback on the first possession of the third quarter. Northstar then scored on four of their next six trips down the floor.
By the time Sean Smith got ahead of the defense for an uncontested layup, the Knights had doubled up Wellsville, 42-21.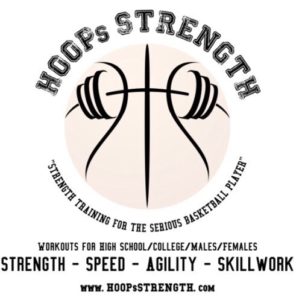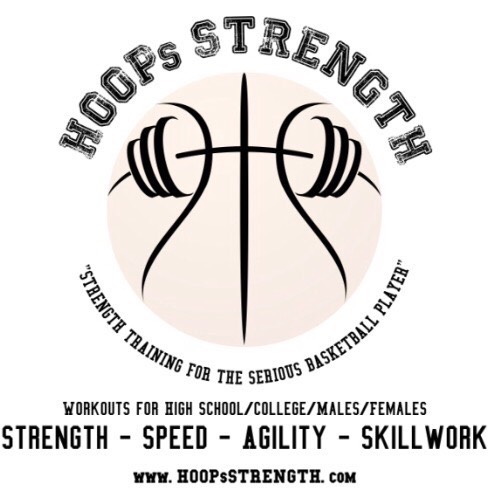 "We had a talk at halftime and said 'Hey guys, we can't settle. We want great shots. We're taking good shots. We need great shots.' That's the adjustment we made in the third quarter. That's why we were able to pull ahead and make the margin more comfortable in the third."
Smith scored six straight early in the quarter. Turner Harris closed the frame pouring in eight straight for a 53-31 advantage.
"We just did our stuff," Ryan Garwood said. "We have chemistry. We pass the ball around, work together as a team. Us five together, we're super-close."
Northstar improved to 16 wins and one loss on the season. One year after graduating Miles Brown (Section V's all-time leading scorer) and twin brother Michael Brown (both five-year varsity performers), the Knights have put together 11 straight wins.
"I'm not entirely surprised the team is having this success we have had so far," JJ Garwood said. "Obviously, losing players like Miles and Michael they're impossible to replace. But at the same time the cupboards aren't bare. We still have a lot to work with.
"Guys have not only done a good job accepting a slightly different role this year, but also stepping up in that missing leadership position. With Miles and Michael both being five-year varsity players, I didn't have to think about leadership. Now we have new guys learning a new role on the team, but also as leaders."
Iverson opened the game scoring on the first possession. Andrew Newcombe followed with six of Northstar's next eight points. Smith scored underneath for the Knights' first double-digit advantage of the night at 15-4.
Opening tip: Wellsville at Northstar. Khalil Iverson starts the scoring with a putback. pic.twitter.com/YygWfU5T1o

— Paul Gotham (@PickinSplinters) February 11, 2020
Ryan Garwood followed with a bucket on a Smith assist and then a 3-pointer for a 20-4 lead.
Max Jusianiec paced the Wellsville comeback. The 6-foot-6 senior used a Euro to get to the basket for an and-one. Logan Dunbar followed with a triple. Jusianiec opened the second quarter with a three of his own.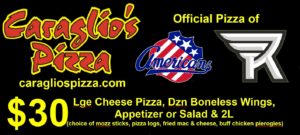 Liam McKinley took an inside-out feed from Aidan Hart for a trey. Jusianiec used an inside cut to get to the basket for two, and Elijah Schmidt drove across the lane for a bucket. Wellsville trailed 25-19 with 2:49 to go in the game.
Max Jusianiec uses the inside cut to set up the reverse. 2:49 to go in the half: @NCA1972 25 Wellsville 19 pic.twitter.com/xJnKKn7g2Q

— Paul Gotham (@PickinSplinters) February 11, 2020
Jusianiec finished with 22 points. Schmidt had 10. Dunbar scored eight and McKinley seven for the Lions. Tyler Sands added a 3-pointer, and Aidan Hart chipped in two points.
Ryan Garwood and Tim Hinds scored 17 apiece to lead Northstar. For Hinds it was a career-high. Smith had 15 to go with eight assists. Harris added 11 points. Iverson scored seven and grabbed 12 rebounds.  Newcombe scored six and had 10 boards. Josiah Bradley and Jotaro Refell-Pugh both contributed three points.
Tim Hinds takes the inside out from Andrew Newcombe and connects from long range. @NCA1972 up 13-4 pic.twitter.com/eJ9BHkGvg8

— Paul Gotham (@PickinSplinters) February 11, 2020
Northstar hosts Buffalo East on Thursday. A 7 PM tip off is scheduled.
Wellsville hosts Marcus Whitman for a 1 PM start on Saturday.