By PAUL GOTHAM
ROCHESTER, N.Y. —  A delayed start didn't temper the Hilton boys' basketball team. A Penfield zone defense nearly did.
Tah-Jae Hill scored 13 of his game-high 37 points in the opening stanza, but the senior saved his best for last as the Hilton Cadets downed Penfield, 59-55 in Monroe County Division I action, Monday night.
Trailing 51-50 with 4:21 left in the fourth quarter, Hill hit from long range on back-to-back possessions to lift the Cadets (10-7) to their third straight win.
"We knew our keys going into this game," Hill said. "Coach prepared us. They're a team that's going bring it every night. They're going to compete, play hard."
The Niagara University commit connected 14 times from the floor for the night. The go-ahead triple was his fifth trey of the contest.
"He came out and answered offensively," Hilton head coach Troy Prince said. "He didn't take bad shots."
Hill connected on the game's first possession. Part of a Hilton start which saw the Cadets convert points on seven of their first 10 trips down the floor to take the largest lead of the game less than five minutes into the contest.
Opening tip: @PenfieldBball and @Hiltonhoops Tahj Hill gets the scoring started pic.twitter.com/LUskuKaGA3

— Paul Gotham (@PickinSplinters) February 11, 2020
By the end of the first half, though, the Cadets needed a bucket from their leading scorer for a four-point edge going into the locker room.
Hill hit a pull-up jumper to start the game. Teammate Najier Daniels followed with a reverse layup before Hill scored in the lane. Jason Story connected from long range. Then Hill forced a steal and fed Story for a layup. Hill gave Hilton its first double-digit lead of the game with a triple from the left side of the floor.
The Cadets led 14-2. Story made it a 17-2 game with another trifecta.
Tahj Hill with his second straight triple. @Hiltonhoops 29 @PenfieldBball 17 pic.twitter.com/SKBtSNGR3L

— Paul Gotham (@PickinSplinters) February 11, 2020
"I didn't think we were going to come out that hot," Hill stated. "Everything was going our way. We knew it was going to be a gritty fight."
Hilton still had a double-digit lead at 29-17, but Penfield needed less than two minutes of game time to make it a one-possession game.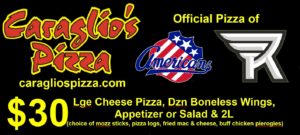 "They're unbelievably physical," Prince said of Penfield. "There's no loose ball that you can just assume that you'll get. I was proud of our guys for matching that toughness on a number of occasions."
Ryan Wensley sparked an 11-1 Penfield run with a steal, layup and-one with 3:52 to go in the half. RJ Green followed with a 3-pointer. Dyllon Scott converted a traditional 3-point play, and Matt Gable hit a pair from the free throw line to make it a 30-28 game with 1:56 left in the quarter.
"They're going to give us a challenge every time," Hill said. "Every possession you've got to be ready to get on the floor. Coach got us ready for that."
RJ Wilkins gave Penfield its first lead of the game early in the third quarter when the junior hit one of his two treys on the night for a 36-35 lead. Four possessions later, Scott hit from long range, and the Penfield lead had grown to five at 44-39.
RJ Wilkins gives @PenfieldBball its first lead of the night 36-35 4 to go in the 3rd. pic.twitter.com/KCsQc0jC7K

— Paul Gotham (@PickinSplinters) February 11, 2020
"We definitely got cold," Hill noted. "They extended their zone a little bit more and made us take tougher shots, deeper shots. We really couldn't get into the paint because everything was so hands everywhere."
The Patriots (11-6) still had a five-point advantage early in the fourth when Wilkins used a hesitation dribble to get loose along the wing for a running one-hander and a 48-43 lead.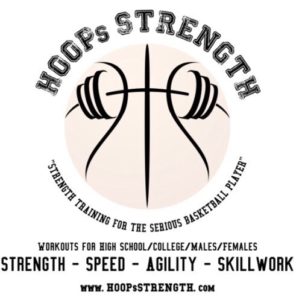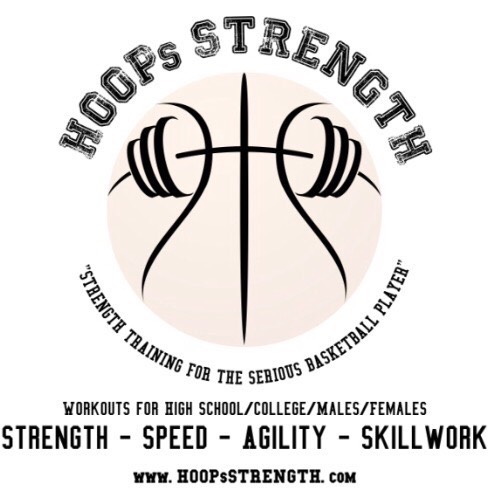 Hill led four Cadets who found twine in the final six minutes.
"He trusted some of our shooters," Prince said of his player. "We went through a spell where we hit some of them early, and then our shooters kinda disappeared. He still trusted them late…They still missed 'em, and he still kept going to them. I think that's a step in the right direction for us. We have some guys that are capable of knocking it down, and they can get going. The more Tahj trusts them, it will open things up for him as well."
Ryan Kurtz converted a rebound and putback. Preston Prince connected for three. A pair of free throws from Hill made it a 50-49 game with 5:23 on the clock.
The lead changed hands before Hill gave the Cadets an edge they did not surrender.
"We stayed with it," Hill said. "I kept trusting the shots, so were other players on the team."
Story had 14 points for Hilton (10-7). His three provided insurance for a 59-55 Hilton lead with 43.9 seconds remaining.
Scott paced Penfield with 17 points. The senior forward hit a step-back jumper from the right wing, his final basket of the game, for his 999th and 1,000th points of his career.
Wilkins scored 16 points. Green had eight. Ty Salmon scored six points, and Gable added eight.
Dyllon Scott nails the step-back jumper for career points 999 and 1,000. @PenfieldBball pic.twitter.com/cYzDRsHm9j

— Paul Gotham (@PickinSplinters) February 11, 2020
Hill came into the game averaging a division-high 25.9 points per game. Monday's output was his eighth performance of 30 or more points this season. He is second in Section V  with 1,840 career points. Only Prattsburgh's Mason Putnam (2,268) has more among active scoring leaders.
RJ Wilkins on the give-and-go with RJ Green. @PenfieldBball trails @Hiltonhoops 17-9. pic.twitter.com/5edYIG5Y8r

— Paul Gotham (@PickinSplinters) February 11, 2020
Niagara University head coach Greg Paulus was in attendance for Monday's game. Hill will sign his National Letter of Intent later this spring to attend the Metro Atlantic Athletic Conference school in the fall.
The contest was the third game of an evening (along with junior varsity and modified) which also included senior-night festivities. Originally scheduled for a 7:15 PM tip off, the game started more than an hour later.