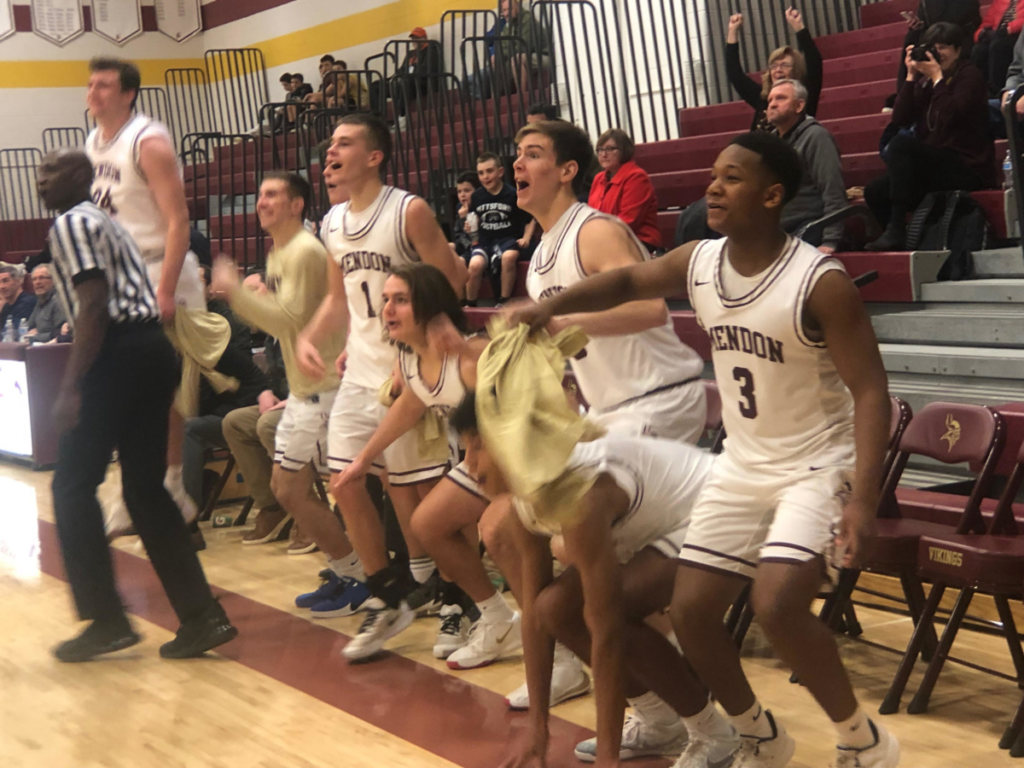 By BILLY HEYEN
PITTSFORD, N.Y. — Late in Wednesday's third quarter, Pittsford Mendon senior Caleb Arena grabbed an offensive rebound on the weak side. He turned toward the perimeter and kicked out to Kyle Hennessey, another senior. Hennessey rose up and knocked down the triple, his second from the left wing of the ballgame, to put Mendon up nine.
The Vikings' student section began to chant.
"Ball-game o-ver, ball-game o-ver," they chanted.
Hennessey from the left wing and @mendonbball has opened up a 51-42 lead with 2:49 left in the third. Student section has already begun a "ballgame over" chant. @PickinSplinters pic.twitter.com/xgsOQrs8No

— Billy Heyen (@BillyHeyen) February 6, 2020
Although there were more than 10 minutes remaining, the students proved correct. Pittsford Mendon (11-5) pulled away to win, 75-61, over Greece Odyssey (10-6) on the Vikings' Senior Night. Mendon was led by junior Jacob Shadders' 21 points and 10 rebounds, while senior Nate Strauf joined him with a double-double of his own with 12 points and 10 rebounds. All five Mendon seniors scored in the win.
"I'm just happy for those guys," Shadders said of the seniors. "I've been playing with them as long as I can remember. They're a great group of guys. I play my heart out for them, and I'd take a bullet for 'em. Tonight, they came up and played a big part in this one."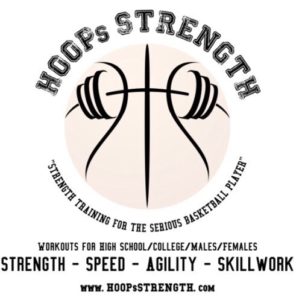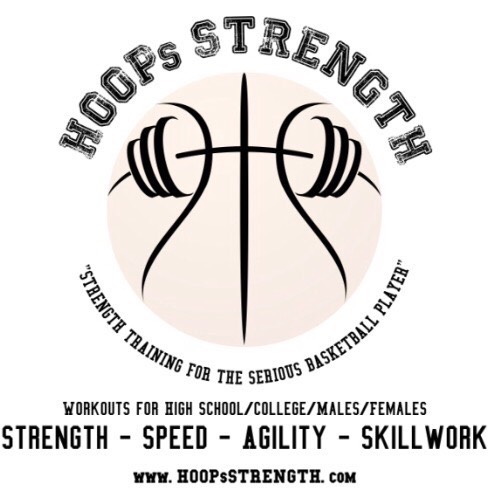 Mendon head coach Bob Nally had a convenient number of seniors to utilize heading into Wednesday night: five. His normal starting five includes non-seniors, but he chose to role with a starting group of his five eldest players Wednesday: Strauf, Arena, Hennessey, Isaiah Cotton and Tommy Birmingham.
"These seniors have worked exceptionally hard," Nally said. "They've done a lot for this program in my tenure here. I thought this group would be one that could go out and give us a good start, and I trusted them to do that and they gave us good minutes."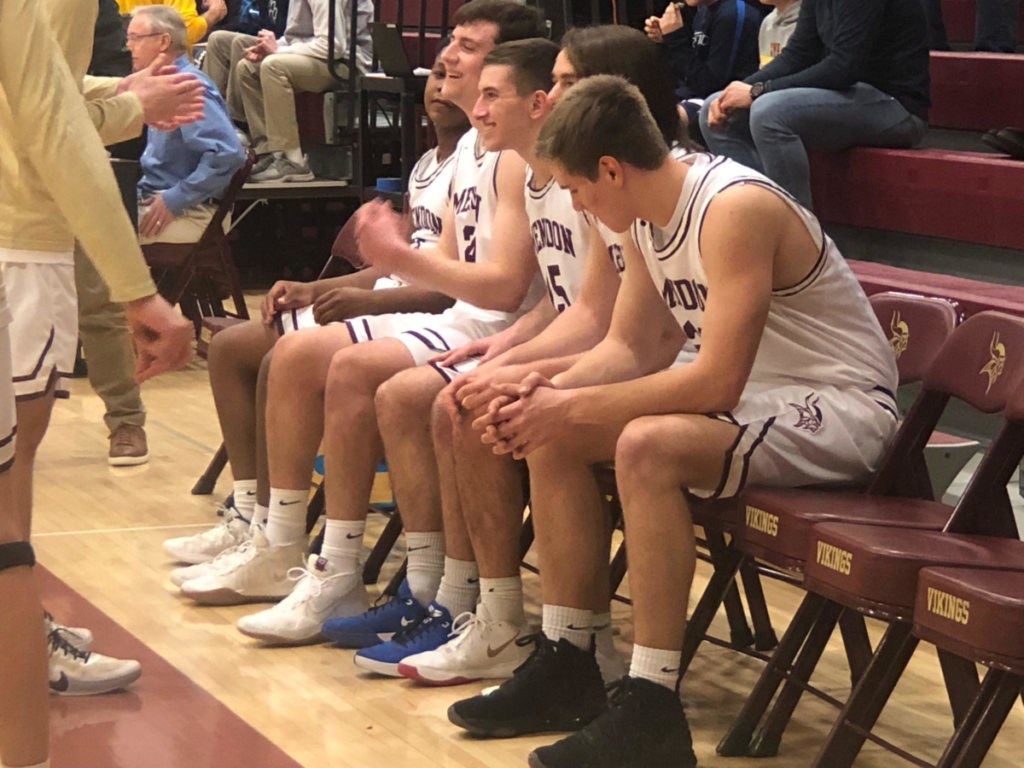 Odyssey broke out to an early 16-7 lead, though, thanks to nine points from Jaden Hartsfield and seven from Presten Mathis. The Vikings needed to close out better on Hartsfield to slow him down, and as they did that, they also started to take advantage of a size edge on the offensive end.
With the Leopards mostly utilizing a 2-3 zone, Arena and Strauf worked the high-low game to great effect. Strauf put in eight points in the first half thanks to good interior passing, and Arena added a first-half bucket, too. 
"Nate and Caleb have this really good connection where they find each other from low to high and high to low," Nally said.
Mendon wouldn't pull away without its leading scorer Shadders, though. Nally couldn't remember the last time his point guard had come off the bench, and he speculated that was to attribute for Shadders' slow start.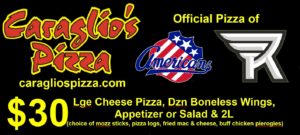 Shadders was content to distribute early on as he tried to find the rhythm of the game while only scoring six first-half points. After the break, though, Shadders found his shot.
First, Shadders hit a floater in the lane. Then, he drove right for an and-1. And with 3.5 seconds left in the third quarter, Shadders caught on the left block and took a fadeaway, banking it off glass and in. 
"It's so fun to play with (Shadders)," Strauf said, "the way he dishes the ball, the way he opens the floor with 3-point shooting ability. It's so fun."
End of 3: @mendonbball 56, @odybball 44. @jacob_shadders beats the third-quarter buzzer with the fading bank shot. He's got 13, 7 boards and 5 assists. @PickinSplinters pic.twitter.com/fmSzkWd5Wj

— Billy Heyen (@BillyHeyen) February 6, 2020
While Odyssey brought the game as close as six points in the fourth, Shadders made sure it wouldn't get closer. His final two buckets came within seconds of each other. First, he drove to the basket and scooped the ball off glass with his right hand. Then he turned around, stole the ensuing inbounds pass and floated the ball right up and in.
As Shadders ran back down the court, the student section had one more chant: "Shaddy daddy, Shaddy daddy."
"He was able to settle in, find some guys and then the confidence came and he started taking it to the hole," Nally said. "Once he starts taking it to the hole and finishing, a lot of things open up for him."
Nally subbed his seniors out in the closing minutes to a strong ovation from behind the Mendon bench. The seniors and other usual starters were able to celebrate together from the sidelines when reserve center Peter Anderson scored on a post move in the closing moments. 
After the final buzzer, Mendon's seniors had one more task. Despite taking a number of pictures before the game, they again lined up for photos. There was just a bit more meaning this time — all five seniors had found the scoresheet, allowing their final Senior Night posing to be for post-win photos.
"We love each other," Strauf said of the seniors. "We trust each other. I'm really happy for my guys."