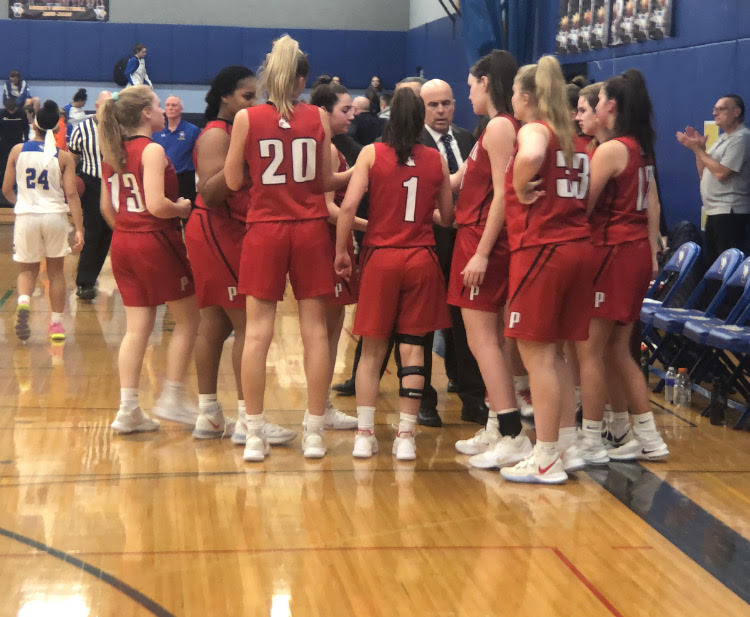 By BILLY HEYEN
IRONDEQUOIT, N.Y. — Baylee Teal pulled up from the right wing midway through Tuesday's fourth quarter. She'd just nailed a 3 from that spot a few possessions earlier. This time, Teal needed help from the glass, but the shot again fell through. As she ran back down the floor, Teal covered her face in her right hand. It was her third triple in about four minutes and a late-game dagger for Penfield.
"Banking in a 3 is always a surprise," Teal said, "but I think that was a big momentum shot for us."
Penfield (15-1) went on to win at Irondequoit (13-3) on Tuesday night, 67-61. The Patriots held the Eagles scoreless for the final 3:25 of game time. Penfield was led by 20 points from Nyara Simmons, 18 from Teal and 11 first-half points from Jessica Rinere to extend the Patriots' win streak to 10 in-a-row despite allowing 39 points to Irondequoit's Alahna Paige. After trailing by three points at halftime, Penfield used defensive adjustments and timely baskets to pull out a tight win.
"Halftime we really turned it around, started passing the ball more, looking for each other," Teal said. "And that's what really matters, that's what's gonna help us as we go into sectionals, playing teams like Bishop Kearney, Mercy. This was a great learning game."
The hype surrounding Tuesday's matchup stemmed from two things: win streaks and point guards. Irondequoit entered the evening having won 11-straight games, last losing on Dec. 12. The Patriots had won nine in-a-row, with their only loss of the season coming to Section II's Albany. Something had to give.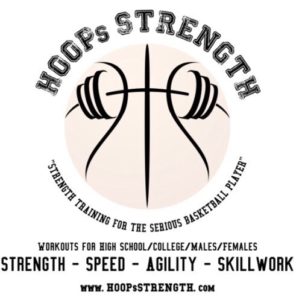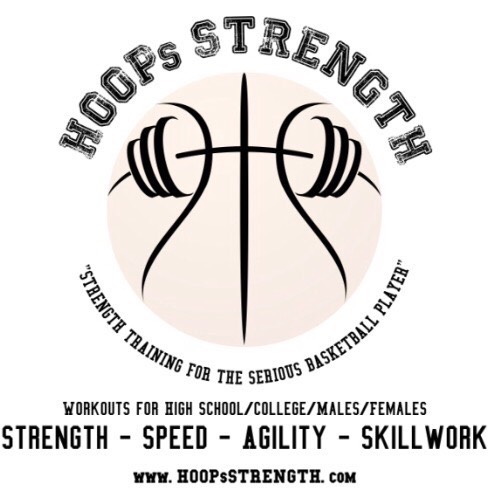 Add in two of the best point guards in Section V, both seniors, and the contest became even more appealing. Paige runs the show for the Eagles, and she set the school-record with 50 points in Irondequoit's win Friday against Gates-Chili. Paige will play collegiately at Division II Daemen. She'd be opposed by Penfield's Teal, who's committed to Division I Fordham. Teal made her return from a torn ACL on Jan. 14 and entered Tuesday night having scored in double figures in every game she's played this season.
Early on, Paige looked like she might have her scoring ability turned all the way up for the second-straight contest. She opened the scoring with a righty layup, quickly made a Patriots defender fall for another bucket and had scored 23 points by halftime.
"We had a lot of plans (to defend Paige)," Penfield head coach Mark Vogt said, "but none of them worked too well."
@alahnapaige_ just made someone fall. 5-2 IQ pic.twitter.com/5Bqgr1744v

— Billy Heyen (@BillyHeyen) February 5, 2020
Penfield's biggest push to remain close came from its interior players. Nyara Simmons had 12 points before the half and was joined in paint points by three buckets from sophomore Kennedy Cone. 
On one play, Simmons got a steal and took it all the way herself to finish with her left hand.
"I think she's one of the top posts really in New York state," Vogt said. "She's got great hands, she's a good finisher down there, she's a good passer."
Good bucket in transition by Nyara Simmons for @mvogtpenfield to take a 12-7 lead late in the first. @PickinSplinters pic.twitter.com/anlz2CS9RY

— Billy Heyen (@BillyHeyen) February 5, 2020
At halftime, Vogt drew up adjustments for defending Paige. He wanted his players to send a double to Paige whenever possible, along with hedging when Irondequoit set screens. It slowed Paige down in the third quarter, as only four of her 39 came in that frame.
That allowed Penfield to grab the lead back. With the clock winding inside 10 seconds to play in the third, Teal dribbled back and forth at the top of the key. With a few seconds left, Teal sidestepped to her right, rose up and nailed a 3-pointer. It gave Penfield a four-point lead heading to the fourth.
"I think my confidence just got there," Teal said. "I was taking more shots, more of my shots. I really just got into it, and my teammates were really looking for me."
End of three: @mvogtpenfield 53, @wieagles 49. @PickinSplinters @2020Baylee beats the third quarter buzzer and has 10. Alahna Paige leads Irondequoit with 27, Nyara Simmons has 16 for Penfield. pic.twitter.com/icB6FpdSkX

— Billy Heyen (@BillyHeyen) February 5, 2020
From there, Teal knocked down two more 3s early in the fourth, including the bank. All Penfield needed to seal a win were defensive stops. On Irondequoit's final couple possessions, the Patriots switched to a 3-2 zone with 6-foot-1 Haley Emmick at the top. It prevented Paige from getting off easy triples.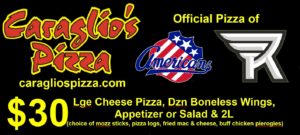 Penfield gobbled up the final few rebounds to prevent second-chance points and head home with a six-point win, tied for its closest margin of victory this season against a Section V foe. Afterward, both Teal and Vogt spoke about how although the first half hadn't been great, it had been crucial to get that type of hard-fought win.
And during his postgame interview, Vogt looked up at the scoreboard and did the math for how many points Penfield had allowed in the second half. When he realized it had been 22 points across the final 16 minutes, Vogt perked up. A lot of Tuesday's gameplan had centered around defense, and while the first half hadn't been ideal, the Patriots closed on a defensive high note.
"It's not always gonna be pretty," Vogt said. "You gotta grind them out, and this one, both teams really had to grind it out today. We were fortunate to get the win, and fortunate we don't gotta play them again."