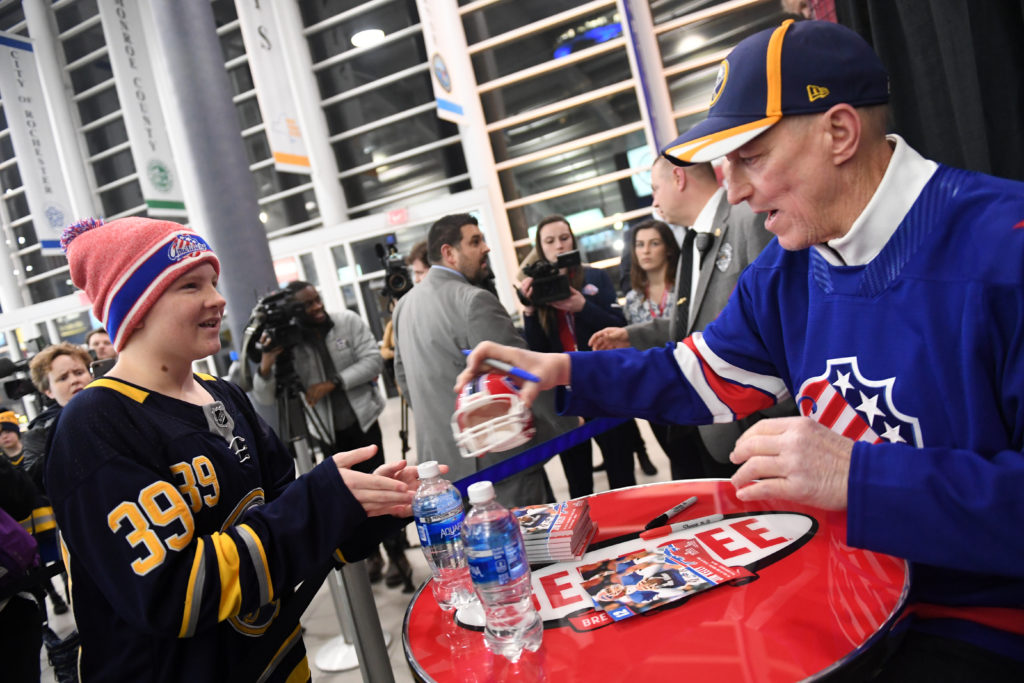 By KEVIN OKLOBZIJA
Jim Kelly signed autographs at the Rochester Americans game on Friday night.
And signed. And signed.
Kelly hasn't taken a snap for the Buffalo Bills since 1996, but the Hall of Fame quaterback remains one of Western New York's most popular athletes.
He appeared at the Amerks game as the first of two Seneca Niagara Legends Night. The second is next Friday when former Amerks star Domenic Pittis is inducted into the Amerks Hall of Fame.
The line of Kelly autograph seekers stretched from the landing in the atrium, where he signed, through the concourse along the river side of Blue Cross Arena at the War Memorial and continued all the way to the Caraglio's pizza stand in the southeast corner of the building.
And while he has signed tens of thousands of autographs since he first arrived in Buffalo to play for the Bills in 1986, he understands how much one signature can mean to a young fan.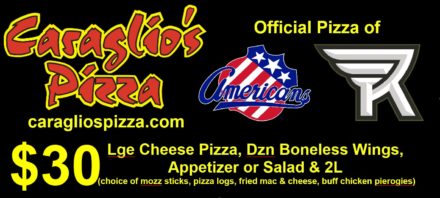 "I remember my first autograph: L.C. Greenwood (the menacing defensive end from the 1970s and a member of the Pittsburgh Steelers All-Time team)," Kelly said. "I know how I was as a little boy when I got that."
Kelly was given an Amerks sweater (No. 12, of course), which he wore while signing. He said he has been a hockey fan since his childhood days in East Brady, Pa.
"I love the Sabres, I have Sabres season tickets," he said. "I grew up a Pittsburgh Penguins fan and I still am a Penguins fan — unless they're playing the Sabres."
His one wish for the Bills: "I love what I see but I would like to see them draft a nice, tall wide receiver … like Andre Reed," he said.