By PAUL GOTHAM
ROCHESTER, N.Y. — Jaden Hartsfield led four in double figures and reached a personal milestone to lead the Greece Odyssey Leopards past Pittsford Sutherland, 74-68 Wednesday night.
Hartsfield converted an and-one midway through the fourth quarter to eclipse the 1,000-point career mark.
"I've been working hard for this," Hartsfield said of the accomplishment. "My coaches told me as long as I play my game, I was going to get it regardless. Today, I just took my time and played through my team. They helped me get to where I needed to be. Getting the W was what mattered."
The bucket and free throw gave Odyssey its largest lead of the game up to that point at 56-45.
"I came through half court and split two defenders," he explained. "I saw my man open, but I knew the defender was going to bite, so I decided to play aggressive, get the and-one."
Hartsfield connected six times from the floor for 22 points.
"I feel honored to have coached him; I feel honored to see that thousandth point go in," Odyssey head coach Jim Guzielek said. "He did it in a win. That's what we talked about today. We got to win the game. This is a big, big win. It was on a win. We wanted to get him that thousandth point tonight, but the more important part was the win."
Jaden Hartsfield dime to Jonah Holloway @ODYbball leads 25-23 pic.twitter.com/ceH3eqhMyZ

— Paul Gotham (@PickinSplinters) January 16, 2020
Trailing 23-20 late in the second quarter, Odyssey outscored Sutherland 8-4 to take a 28-27 edge into halftime. They did not trail again.
"It says a lot to beat a team like Sutherland," Guzielek said. "Sutherland is so good. They're so big. They're so long. They're hard to get by because they're big. They play the game the right way."
Jaden. Hartsfield. Going to the 4th: @ODYbball 44 Sutherland 37 pic.twitter.com/zN79H5MwoT

— Paul Gotham (@PickinSplinters) January 16, 2020
Preston Mathis knotted the game at 23 with a wing three. Hartsfield fed Jonah Holloway for two. Hartsfield hit one from the free throw line, and Dylan Kolmetz knocked down a jumper in the lane for the lead going into the locker room.
Odyssey's offensive output came against a Sutherland team which entered the game holding opponents under 56 points a game.
"To put up 70 points against a team like Sutherland shows that we have the balance to score," Guzielek noted. "We can score many different ways."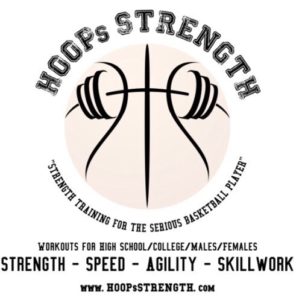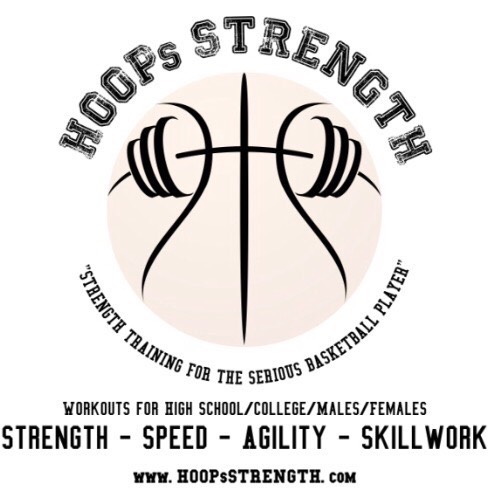 Holloway, who came into the game scoring less than three points per contest, finished with a season-high 12 points. With the Leopards leading by five, Holloway hit a runner in the lane and followed with a 3-pointer. His bucket in the lane made it a 53-45 game with five minutes remaining.
Congratulations to Jaden Hartsfield who scored his 1,000th career point tonight. @ODYbball pic.twitter.com/zQxnCoodas

— Paul Gotham (@PickinSplinters) January 16, 2020
"Jonah Holloway had a really, really big game tonight," Guzielek said. "For him to score seven in a row, means his teammates are trusting him, and he's trusting that the ball is now going to go in. If we can have a player like that coming off the bench, it makes us even more dynamic."
The win was the third in the last four games for Odyssey (6-4) which fell to Brockport last time out.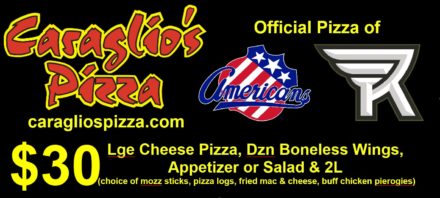 "Double overtime," Guzielek said of the loss. "The boys battled for 40 minutes. I was really proud of the team that night. To come back and beat a team like Sutherland says a lot. It says a lot about what we're working toward. We've had four losses all by single digits to really good teams. Brockport's a good team. Sutherland is a good team as well, and they showed it tonight."
Mathis finished with 16 points. Korey Canton added 14. Kolmetz had nine and Luke Schneider chipped in with one points.
Presten Mathis hesi and to the rim. @ODYbball 64-54 pic.twitter.com/h2hLxLWjjj

— Paul Gotham (@PickinSplinters) January 16, 2020
Ben DiGiovanni paced Sutherland (5-4) with 21 points. Jake Preisser added 17. Jaylyn Moorehead and Garrett Glanton scored eight apiece. Owen Flisnik, Will Klenk and Patrick Smelt each screed four. Drew Kull had two points for the Knights.
Sutherland hosts Athena, Friday night. Odyssey travels to Greece Olympia also on Friday.