LEADERSHIP (10-2) 62
WILSON MAGNET (3-6) 60
Kennyh Hardeman's double-double led Leadership to victory in its fourth game decided by two points this season. Hardeman finished the game with 11 points and 18 rebounds. Maurice McKinney led the Lions in scoring, netting 24 points and dishing out five assists. Shamir McCullough also went into double figures for the victors, scoring 11 points and recording four steals. Calvin Washington and Ja'mez Aiken each scored six points and Rayshawn Boys had four to round out the scoring for Leadership. Brennan Clark led Wilson Magnet with 21 points, while Christian Harmon poured in 19. Derrick Simmons was the only other Wildcat with multiple made field goals, finishing the day with six points. Daykwon Harris (3), Rashi Smith-James (3), Latief Holmes (3), Damel Turner (2) and Darius Turner (2) also found the scorebook for Wilson Magnet.
EDISON TECH (3-6) 57
UNIVERSITY PREP (10-2) 81
Melvin Council, Jr. led all scorers with 24 points. It was the senior's 10th game this season scoring 20 or more. Kayshawn Ross added 19. This despite picking up his second foul with 6:36 to go in the first quarter. He went to the bench and didn't return until late in the second quarter. READ MORE.
McQUAID (6-6) 108
FRANKLIN (4-5) 70
Keith Warren and Kobe Long combined for 37 points in the first quarter alone to lead McQuaid to its fourth consecutive victory. Warren and Long made 11 threes in the quarter between the two of them. Warren finished with 34 points, a career high, while going 9-for-10 from behind the arc. Long had 31 points and eight threes. Jermaine Taggart also had a big day for the Knights, tallying 21 points. Darren Blocker's six points, Joe Cairns' five and Ryan Broderick's four helped McQuaid's offense even more. Charlie Salina, Colin Bavibidilia and Christian Blatter all scored two points for the Knights, while Jordan Brongo polished off the scoring with one. Tyrone House, Gary Simms and and Tahjir King all went into double figures for Franklin. House led the way with 16 points, Simms had 14 and King followed up with 13. Zori Smith had seven points and Jaylin Jordan and Kentonio Kelly each had six to give the Quakers their secondary scoring. Teriq Johnson (5) and Alex Rosario (2) also found the scorebook for Franklin.
MARION (0-10) 46
GANANDA (7-3) 78
CLYDE-SAVANNAH (4-4) 57
LYONS (9-1) 71
Benji Kemp scored nine of his team-high 16 points for Lyons in the third quarter, which was when the Lions opened up a 20-point lead. Ahmir James had 11 of his 14 points in the first half. Horace Betts IV scored nine points, Jahtezz Barber had eight and Vonderick Burks had six to give Lyons some secondary scoring. Nate Henry (4) and Jerell Petty (2) also scored for the Lions. Jayden McKinney and Camden Chance scored 44 of Clyde-Savannah's 57 points. McKinney had 23 and Chance finished with 21. Steve Dunn (9) and Kollin Maddox (2) also scored for the Golden Eagles.
RED JACKET (11-0) 68
ROMULUS (5-3) 27
SOUTH SENECA (2-6) 61
BLOOMFIELD (3-5) 74
Simon Wille's 19 points led Bloomfield to its second win in a row. Adam Sheehan backed up Simon Wille's performance with 15 points, six rebounds and five assists. Sean Farrell and Issac McClelland also went into double figures, with Farrell scoring 12 and McClelland 10. Eric Sandle and Cooper Wille each scored seven for the Bombers and Max Willix and Charlie Gmeinweiser had two to round out the scoring for Bloomfield.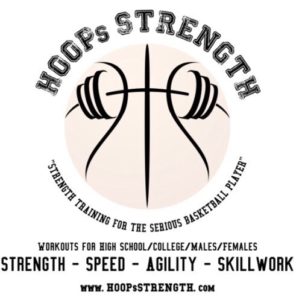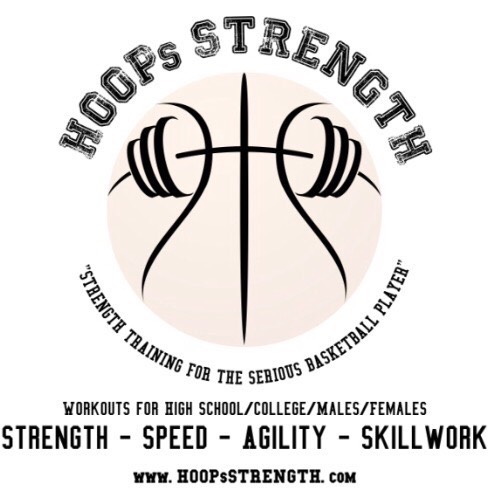 HONEOYE (7-4) 53
HAC (1-6) 43
Honeoye got out to a nine-point first quarter lead behind nine points from Dom Trippi. Trippi finished with a team-high 22 points in the game. Jack Reynolds' 12 points and Alex Jarosinski's nine helped Trippi lead the Bulldogs' offense. Jake Jarosinski (7) and Jared Waldon (3) also gave Honeoye some scoring. Noah Mendola led HAC in scoring with 11 points. Eli Curwin was the second highest scorer for the Wolves with nine points. Gifford Campbell and Max Brown each pitched in eight points. Owen Tindle (5) and Steven Cai (2) also found the scorebook for HAC.
SODUS (6-2)
EAST ROCHESTER (6-5) 
ELBA (7-2) 56
ATTICA (4-5) 48
Colton Dillon scored 13 points in the first half as Elba opened up a big lead it held on to to capture its sixth win in the past seven games. Dillon also scored 10 points in the fourth quarter and finished with a game-high 31. Collin O'Halloran and Greyson Huntington helped Dillon out offensively, netting seven points apiece. Zach Marsceill finished with five. Andrew Hare (3), CJ Gottler (2) and Jayden Hughes (1) rounded out the scoring for the Lancers. Attica's offense was led by 12 points from Ayden Goll. Tyler Meyer and Adam Bukowski each scored nine points for the Blue Devils, while Ian Romesser and Frankie Bisceglie netted six apiece. Tyler Strong, Drew Cusmano and Nick Perl all scored two points for Attica.

CHESTERTON (4-4) 59
DESTINY (2-6) 50
LYNDONVILLE (7-2) 60
HOLLEY (1-9) 42
KENDALL (1-7) 43
BYRON-BERGEN (7-3) 61
WHEATLAND-CHILI (1-9) 52
ALEXANDER (5-6) 55
OAKFIELD-ALABAMA (5-3) 68
BATAVIA NOTRE DAME (5-3) 56
MOUNT MORRIS (4-4) 50
BELFAST (2-7) 43
Stephen Somers' 16 point, six rebound performance led Mount Morris to victory after trailing by two at halftime. Rowan Gross added a double-double of 13 points and 11 rebounds. It was Gross' fourth game this season with double digit boards. Jansel Martinez also went over 10 points for the Blue Devils, netting 11 to go with his six assists. Joe Pagano had seven points and nine rebounds and Josh Perez had three points and three steals to round out Mount Morris' offense.
DUNDEE (3-7) 59
NAPLES (1-9) 42
Naples was led by Ben Green's 14-point, 12-rebound double-double. Ryan Lester followed that up with nine points and Mason Martin and Ben Fowler each had seven. Cameran Mann (2), Hunter Kremmin (2) and Brayden Lane (1) also scored for the Big Green. Kremmin and Lane also ripped down five boards apiece.
BOLIVAR-RICHBURG (4-6) 57
GENESEE VALLEY (6-2) 66