BATAVIA (5-2) 52
CSAT (7-2) 53
A fourth-quarter comeback, along with 17 points from Pierre Gabart and 15 points from Xavier Alvarez, led Charter School of Applied Technologies over Batavia. After trailing 42-33 going into the fourth quarter, the Eagles hit six three-pointers in the final stanza, including four threes by Gabart and two by Alvarez, to outscore Batavia 20-10. CSAT knocked down 11 total triples in the game, and just eight two-point field goals. Amir Morris scored five of his 11 points in the fourth quarter, including connecting on one shot from beyond the arc. Cam White and Caeden White scored 16 points each to lead Batavia, and combined for the team's only fourth-quarter points. Zach Gilebarto scored 14 points for the Blue Devils. Other scorers — CSAT: Richard Hane (3), Greg Sanders (3), Jordan Byres (2), Quincy Drake (2), Batavia: Stone Siverling (6).
MONROE (1-6) 64
LEADERSHIP ACADEMY (9-1) 91
Maurice McKinney was one of four double-digit scorers for Leadership Academy, as he racked up 23 points, 10 rebounds and 10 assists for his second triple-double of the season. Kennyh Hardeman put up what was already his sixth double-double of the season, with 12 points and 12 rebounds. Shamir McCullough and Rayshawn Boyd added 12 points each for Leadership Academy. Jamar Williams led Monroe with 18 points, including 12 in the first half. Other scorers — Leadership Academy: Ja'mez Aiken (9), Nuhsar Mike (8), Calvin Washington (5), Jaleel Bagley (5), Reese Westbrook (2), Nymeer Young (2), Khalid Ortiz-Price (1), Monroe: Chauncey Joyner (10), Jahmir Bloom (9), Jabez Thompson (8), Axel Mejias (7), Jatt'meire Speed (5), Amarion Johnson (3), Devonte Conyers (2), Bruce Stewart (2).
WEBSTER SCHROEDER (3-6) 36
VICTOR (8-0) 62
On the surface, it was a 12-1 run to close the first half. Part of an overall 25-4 Victor blitzing of Webster Schroeder. It wasn't so much what the Blue Devils did, though, as how they did it. Four different players connected over those final four minutes of the second quarter as Victor displayed its versatility scoring on a half-court set, then turning defense into offense, getting out on the break and also showing the ability to execute an inbound play. READ MORE.
PRATTSBURGH (8-1) 96
ARKPORT/CANASEREGA (0-6) 33
Mason Putnam spent much of warmups Monday night shooting from the left wing. He considers the wing his favorite spot on the floor. Entering the evening just five points shy of 2,000, he relied on his favored location to reach that milestone. READ MORE.
FAIRPORT (5-4) 72
PITTSFORD MENDON (4-2) 70
Despite a 28-point performance from Mendon's Jacob Shadders, Fairport weathered the storm and defeated the Vikings behind 17 points each from Jack Lindstrom and Max Molisani. Fairport trailed 57-43 at the end of the third quarter before out-scoring Mendon 29-13 in the final frame to win the game. Ryan Lucey added 15 points for the Red Raiders, while Stefan Milinkovic chipped in with 11 points. Jackson Green scored 13 points for Mendon, 10 of which came in the first half. Other scorers — Fairport: Kevin Gibson (5), Derek Howe (5), Bruce Wilder (2), Pittsford Mendon: Kyle Hennessey (10), Caleb Arena (8), Kidder Lindley (6), Isaiah Cotton (5).
EARLY COLLEGE (2-6) 67
VERTUS (4-2) 42
Four double-digit scorers paced Early College in its win over Versus. Marquis Crawford scored 17 points, Joe Williams added 16 points and Sam Jackson chipped in with 12 points for the Cobras. Rashawn Williams led Vertus with 13 points, while Quamay Early added 10 points. Other scorers — Early College: Jawquon Nesmith (10), Jovan Sargent (9), Kemar McCloud (3), Jamari Williams (3), William Lanos (2).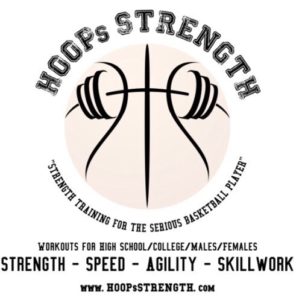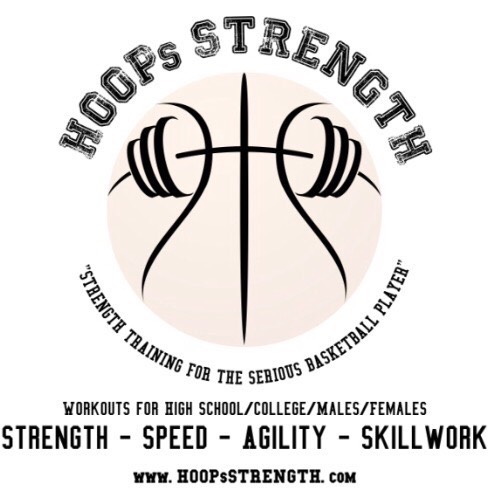 SCHOOL OF THE ARTS (4-5) 61
LIVONIA (4-5) 56
Despite trailing by six points going into the fourth quarter, SOTA rallied for its third win in five games. Logan Hayes scored 17 points and pulled down 10 rebounds for SOTA. Reggie Smith added 15 points, and Ethain Clarke-DeSouza scored 11 of his 14 total points in the final quarter. Ke'Vion Mitchell dished out 10 assists to go with nine points. For Livonia, Steffan Gwyn had 16 points and eight rebounds, while Alex Minnehan scored 14 points and had three steals. Other scorers — SOTA: KeShaun Chatman (4), Raajon Moss (2), Livonia: Troy Galbraith (10), Shawn Minnehan (6), Caleb Gardner (5), Noah Fasso (3), Mike Bean (2).
DUNDEE (3-7) 36
AVOCA (7-1) 69
Tristian Stark scored 16 points and Jonathan Jensen scored 15 points as Avoca turned a 19-point halftime lead into its seventh straight victory. Brady Brandow added 10 points for the Tigers, while Thomas Derick knocked down two three-pointers on his way to totaling eight points. Blake Machuga racked up 16 points to lead Dundee, while Peyton Boudinot scored eight points for the Scotsmen. Other scorers — Avoca: Devin Stowe (8), Jordan Slayton (4), Pacey Hopkins (4), Michael Hoad (2), DeJay Hammond (2), Dundee — Steven Webster (5), John Bell (2), Cody Salamendra (2), Hunter Crofoot (2), Brady Richardson (1).
HAMMONDSPORT (4-4) 36
ROMULUS (6-2) 46
Despite cutting the Romulus lead to two points in the second half, Hammondsport's four-game winning streak was broken by the Warriors. Camden Derby scored 13 points for Romulus, while Daryl Morrell added 12 points. Christopher Becker led the way for Hammondsport with 12 points.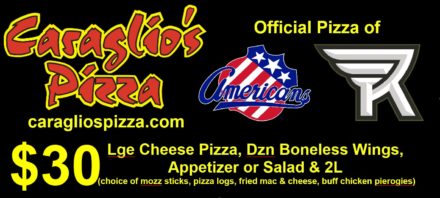 WHITESVILLE (0-6) 31
ALFRED-ALMOND (4-4) 54
Isaac Little scored 12 points and Ty Kenney scored 10 points as Alfred-Almond defeated Whitesville for the second time this season. Kevin Dunning added nine points for the Eagles, while Jonas Kays and Blake McMichael scored six points each. Other scorers — A-A: Drake Guthrie (3), Ethan Sick (3), Chris Mormino (3), Miles Muhleisen (2).
BELFAST (2-6) 40
CUBA-RUSHFORD (3-4) 72
ANDOVER (3-3)
JASPER-TROUPSBURG (4-3)