By PAUL GOTHAM
ROCHESTER, N.Y. — Myles Blackwood scored six of his game and career-high 29 points in overtime including the winner as time expired, and the host Aquinas Li'l Irish outlasted Leadership Academy, 76-74 to take the championship of the 2019 Mike Dianetti Memorial Tournament, Saturday night.
Blackwood took a pass at the 3-point arc from teammate Jack Bleier and beat a trio of defenders going to his right to finish a runner in the lane for the win.
"At first I was pretty nervous," the tournament MVP said. "I didn't expect I was going to get the ball. Then I saw an opportunity come up and Jack passed it to me. I saw the lane, and I just took it.
"I went to my strong side, and I was positive I was going to make it."
Myles. Blackwood. @AQBoys_Hoops in overtime 76-74 pic.twitter.com/juUCf1iRXv

— Paul Gotham (@PickinSplinters) December 29, 2019
The basket came after the sophomore guard missed the front end of one-and-one to seal the win in regulation.
"My coach is always telling me 'next play, next play, next play" he said of his ability to put the past behind him. "I can't get down on myself and let my team down. I got to keep pushing."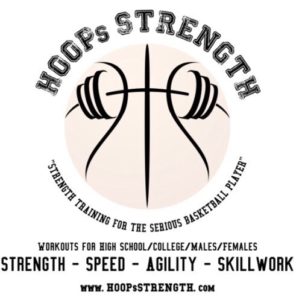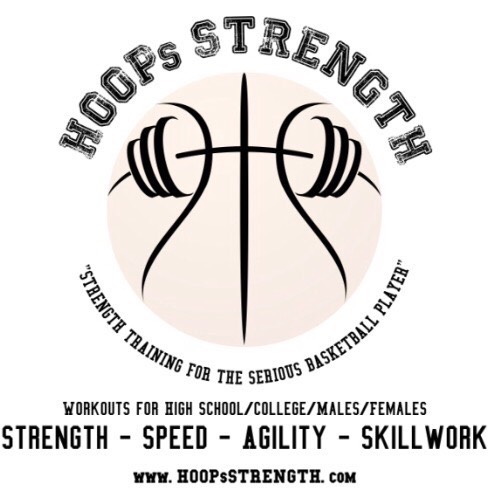 The win was the third in four games for Aquinas (4-4) and came against a Leadership squad which looked primed to take the spot as the top team in the area.
Less than 24 hours after the Lions knocked off UPrep in a highly-anticipated matchup, the Li'l Irish handed Leadership (8-1) its first setback of the season.
"We felt like we matched up pretty well against them," Blackwood added. "I was pretty confident coming in because I'm not worried about numbers or anything. Before the game, we were all confident. We were talking about we got to play together and share the rock. It'll fall for us."
Aquinas led by as many as 11 points early in the fourth quarter when Blackwood was on the finishing end of a high screen-and-roll with freshman Mykel White.
But Leadership (No. 17 NYSSWA Class A) rallied. Shamir McCullough drained a wing three and followed with a layup for five of his 17 points.
Two possessions later, Mo McKinney drew the defense with a drive in the lane and dished to teammate Nushar Mike for a 68-62 Leadership advantage with less than two minutes on the clock.
Mo McKinney dishes to Nushar Mike. 54.1 remaining Leadership 68 @AQBoys_Hoops 66 Leadership ball pic.twitter.com/5AVGtMxcc6

— Paul Gotham (@PickinSplinters) December 29, 2019
"We came in playing with house money," Aquinas head coach John McCauley said of the prospects of playing the favored Lions. "Nobody gave us a chance. All the pressure was on them. We just got back to the basics. I trusted my athletes against theirs. I trusted my guys."
Aquinas held a Leadership squad, which came into the game averaging better than 83 points per game, to 68 in regulation. The Lions had already topped the century mark in three different games.
The Li'l Irish countered that offensive production with a man-to-man defense.
"I knew if I could see what they were trying to do early on against the man-to-man, we could adjust to it," McCauley noted. "When we started having some success out of the man-to-man, I'm thinking in my head – everybody else plays them zone.
"They (other teams) let their other guys get really good looks, and they start knocking down shots. They get confidence, and that's how they're able to score 90 to 100 points per game. It's the other guys. They're such an unselfish team. I really thought playing a zone was to their advantage because they're so unselfish."
McCauley echoed the comments of Leadership head coach William Broome after Friday's win.
"His quote from yesterday sat with me all day: 'Individuals score points. Teams win games.' That could not be more true. That's what we talked about before the game."
The Li'l Irish followed that idea for 36 minutes handing out 19 assists on 32 made field goals.

"We've put together some pretty good stretches of basketball," McCauley added. "But not a whole game. We didn't put together a whole game tonight, but for a pretty good amount of the game, we played pretty good basketball."
Blackwood scored three points in third quarter including an emphatic slam off a pass from Gabe Miller and added nine more in the fourth along with another two-handed flush on a lead from Bleier.
"Myles Blackwood is special," McCauley stated. "What he can do at that position with his body, his explosiveness is special. He's just starting to get confident. He's doing things that we've been begging him to do for about a year and a half now.
"Tonight he showed that when he gets going, there are not many people that can stop him."
Mykel White feeds Myles Blackwood for the hurt and harm. @AQBoys_Hoops 60-53 pic.twitter.com/yu96Ghahp7

— Paul Gotham (@PickinSplinters) December 29, 2019
Miller finished with 11 points and a team-high five assists. Bleier had 14 points, five rebounds and four assists. Blackwood also collected six rebounds and four assists. Wesley Henderson III scored 18 for the Li'l Irish. Steve Mahar grabbed 10 rebounds to go with four points.
McKinney paced Leadership with 23 points. Kennyh Hardeman contributed 14. Calvin Washington (6), Ja'Mez Aiken (5) and Rayshawn Boyd (4) rounded out the scoring for Leadership.