McQUAID (2-4) 64
AQUINAS (2-3) 66
With 6:32 remaining in the fourth quarter of Friday's matchup of longtime rivals, Aquinas head coach John McCauley signaled for a timeout. In less than two minutes of game time, the Li'l Irish's largest lead of the second half (eight points) had been turned into a deficit. McCauley gathered his players in a huddle and reminded them of pre-game discussions. Two possessions later, Aquinas had a lead it did not surrender. READ MORE.
HILTON (4-1) 60
PENFIELD (4-1) 55
Tah-Jae Hill scored 18 of his game-high 27 points for Hilton in the second half. Hill connected on 14 of his 16 free throw attempts in the game. Najier Daniels was the only other Cadet to reach double figures, notching 12 points. Colin Burkis had seven points and Ryan Kurtz finished with five. Preston Prince (3), Nick Graziano (3), Landon Ciliberto (2) and Jason Story (1) all pitched in for Hilton. Dyllon Scott had 19 of his 21 points for Penfield after halftime. RJ Wilkins's 10 points and Ethan Fici's nine provided Scott with offensive assistance. Matt Gable (6), RJ Green (5), Dan Vercruysse (2) and Ryan Wensley (2) all contributed to the effort for the Patriots. 
BATAVIA (2-1) 65
GREECE ODYSSEY (3-3) 59
11 of Stone Siverling's team-high 17 points came in the first half as Batavia took a lead it would not relinquish. Camden White scored eight points in each half to aid Siverling's effort. Caeden White and Alex Hale also scored in double figures, tallying 14 and 13 points, respectively. Luke Grammatico (3) and Zach Gilebarto (2) rounded out the scoring for the Blue Devils. Jaden Hartsfield led the way for Greece Odyssey offensively with 17 points. Presten Mathis' 15 points gave Hartsfield another high-volume scorer to work with in the contest. Dylan Kolmetz was the final Leopard to hit double digit points, notching 11. Korey Canton (8), Luke Schneider (6) and Jonah Holloway (2) also scored for Greece Odyssey.
PITTSFORD SUTHERLAND (3-1) 43
PITTSFORD MENDON (3-1) 49
Caleb Arena and Jacob Shadders combined for three free throws in the final 22.5 seconds to clinch the win. Grasping a 46-43 edge, Arena knocked down 1-of-2 foul shots and Shadders netted a pair with 14.8 ticks remaining. READ MORE.
WEBSTER SCHROEDER (3-3) 49
FAIRPORT (3-3) 70
Ryan Lucey scored 12 of his 19 points for Fairport in the first half to help the Red Raiders open up a 36-16 lead headed into the break. Max Molisani had 14 points, Stefan Milinkovic had 12 and Jack McDonald had 10 to aid Lucey's scoring efforts. Jack Lindstrom (6) and Kevin Gibson (4) were the only other Red Raiders to make multiple field goals. Ron Kaczor (2), Matt Scarpelli (2) and Bruce Wilder (1) also found the scorebook for Fairport. JoJo Plummer and Luke Insley led Webster Schroeder in scoring, with Plummer tallying 12 and Insley 10. Cesar Ostolazo scored seven points while Ky'Mere Meeks and Josh Hauman had six apiece. James Lilly (4), James Knox (2) and Evan DeMocker (2) rounded out the scoring for the Warriors.
VICTOR (6-0) 77
CANANDAIGUA (1-4) 33
BRIGHTON (2-3) 66
GREECE ARCADIA (0-7) 56
HONEOYE FALLS-LIMA (4-2) 62
GREECE OLYMPIA (0-5) 43
Reece Joint, Patrick Lustyk and Hayden Smith all scored over 10 points in Honeoye Falls-Lima's third consecutive victory. Joint recorded 16 points, Lustyk had 13 and Smith had 11. Josh Vogt and Nolan Smith provided the Cougars with secondary scoring, each of them contributing eight points. Alessandro Fatone, Preston Huff and Justin Blodgett all tacked on two points apiece for the victors. Ehnoc Tossah led Greece Olympia with 18 points and Nate Miller followed him up with 13. Logan Heid (6), Makyle Murdock (4) and Yasin Omar (2) also helped Greece Olympia's offense.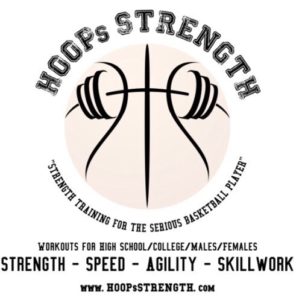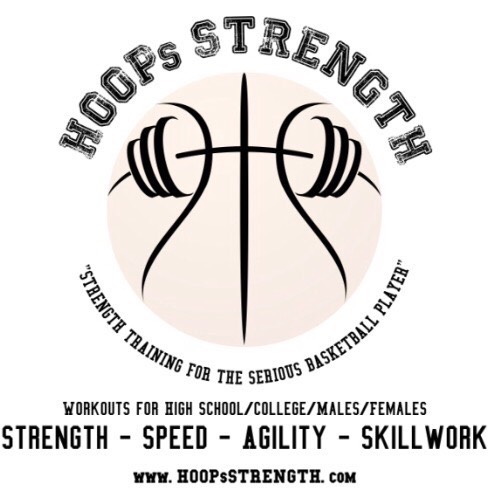 GATES-CHILI (1-4) 78
SPENCERPORT (3-3) 71
Adam Williams totaled 26 points to lead Gates-Chili to its first win of the season. Kobe McCray's 17 points, Mair Morrison's 14 points and Mitchell Harris' 12 points gave Williams some help. Terrace Walker Jr. had the rest of the Spartans' points. Four players scored between 13 and 16 points for Spencerport. Mike Contestabile led the Rangers with 16, Gino Pellett followed with 15, Gianni Pellett had 14 and Patrick Uebelacker had 13. Andre Marianetti (6), Alex Anderson (3), Ben Reding (2) and Jon Taylor (2) all put points on the board for Spencerport.
WEBSTER THOMAS (4-2) 62
IRONDEQUOIT (3-2) 52
Andrew Mason's four three pointers in the third quarter helped Webster Thomas take the lead after trailing at the half. Mason finished the night with 29 points, including six makes from behind the arc. Dannie Palmer added three threes and 18 points for the Titans. Tyler Williams (4), Jackson Kulik (4), Brendan Connolly (3), Evan Mitchell (3) and Isaac Buckley (1) provided secondary scoring for Webster Thomas. Keenan Robertson led Irondequoit with 20 points and was the only Eagle to have more than 10. Luke Melidona had seven points, while Amauri Smith, Jaleel Davis and Nick Leonardo all had six. Connor Shafer (3), Jason Jacobs Jr. (2) and Jordan Kimble (2) all found the scorebook for Irondequoit.
SCHOOL OF THE ARTS (2-4) 49
AVON (4-2) 60
Eight of Zach Colvin's 14 points came in the third quarter when Avon broke the game open. Jaden Courtemanche had 17 points off the bench to set a new career-high. Nick Rowland's 13 points and Tyler Dailey's 10 provided a good chunk of secondary scoring for the Braves. Michael Rowland (5) and Andrew Rowland (1) also scored for Avon. Ke'Vion Mitchell led the School of the Arts with 17 points. Reggie Smith had 13 points and Logan Hayes had nine. Keshaun Chatman (7) and Raajon Moss (3) rounded out the scoring for the Silverhawks.
EARLY COLLEGE (1-5) 41
MARCUS WHITMAN (5-1) 60
Ryan Herod scored 14 of Marcus Whitman's 15 points in the first quarter to get his team off to a hot start. Herod knocked down four threes in the quarter and added another later to finish with 17 points. Aidan Royston tallied 11 points and Noah Hildreth had 10. Liam Prendergast, Jordan Lahue and Connor Tomion all finished with five for the Wildcats. Seth Benedict (4) and Zack Lovejoy (3) rounded out the scoring for the victors. The win was Marcus Whitman head coach Greg O'Connor's 100th. Sam Jackson led Early College with 12 points. Joe Williams and Jovan Sargent each pitched in seven points, while Jamari Williams had four and Jaequon Nesmith had two.
EASTRIDGE (6-1) 99
MONROE (1-5) 64
CHESTERTON (3-4) 25
VERTUS (4-1) 77
WAYNE (5-0) 57
NEWARK (3-2) 39
Nathan McKenna and Mason Blankenberg combined for 15 of Wayne's 20 fourth quarter points to pull away from Newark. McKenna finished the game with 11 and Blankenberg had 12. Eli Schichtel led the Eagles with 14 points. Tyler Reynolds was the fourth and final player for the victors to score in double figures, netting 11 points. Brian Sills (4), Charley Wiggins (3) and Devon Forrest (2) rounded out Wayne's scoring output. Devin Agosto and Josh Green each scored 10 points to lead Newark. Carter Steve and Dustin Case provided secondary scoring with nine and seven points, respectively. Raeshawn Howard (2) and Isaiah Camp (1) also found the scorebook for the Reds.
PALMYRA-MACEDON (3-3) 74
MIDLAKES (1-4) 72
YORK (4-2) 54
CALEDONIA-MUMFORD (6-1) 71
Kyle Wade made three three pointers and Joe Laursen scored nine points in the first quarter to help Caledonia-Mumford get out to an early 23-9 lead. Wade finished with 19 points and five threes, while also adding eight rebounds and five assists. Laursen pitched in 13 points, nine rebounds and three blocks. Vinny Molisani had 18 points, with 12 coming in the second quarter, with eight rebounds, six assists and four blocks. Riley Stella led York with 12 points, and Josh Davis followed closely behind with 11. David Cuozzo and James Kennedy each came within a basket of double figures, scoring nine and eight, respectively. 
ALDEN (0-5) 35
PEMBROKE (4-2) 68
WAYLAND-COHOCTON (2-4) 63
PRATTSBURGH (5-1) 60
WHEATLAND-CHILI (0-6) 41
LYDONVILLE (4-2) 52
LETCHWORTH (4-2) 53
ATTICA (2-2) 50
BRADFORD (5-2) 58
CAMPBELL-SAVONA (1-5) 48
PENN YAN (2-3) 58
WATERLOO (3-2) 69
MYNDERSE (1-4) 46
GENEVA (4-1) 63
Devon Martin and Parker Bossard both scored in double figures to lead Geneva to its second consecutive win. Martin had 12 points, seven rebounds and four steals, while Bossard had 11 points. Nate Askin came within one basket of 10 points, notching nine. Jagger Kerr, Nasir Harrison and Dugan Doeblin all had five points for the Panthers. Mike Bowler (4), Liam Ryan (4), Kaya Parara (3), Nate Askin (3) and Jaheim Jackson (2) all found the scorebook for Geneva.
AVOCA (5-1) 78
ADDISON (2-2) 36
Pacey Hopkins scored at least five points in each quarter to keep Avoca's offense steady throughout the game. Hopkins finished with 25 points, including five makes from behind the arc. Tristian Stark helped out with 12 points and Thomas Derick had 11. Jonathan Jensen and Brady Brandow each contributed eight points while Jordan Slayton pitched in six. Michael Hoad (4), Devin Stowe (2) and DeJay Hammond (2) all found the scorebook for Avoca. Addison's offense was led by Gage Ames' 11 points. Matt Drake's seven points and John Stierly's four provided secondary scoring for the Knights. Blake Driskell (3), Eduardo Martinez (3), Mike Benjamin (2), Trevor Knapp (2), Cade Heysham (2) and Ronald Dailey (2) also scored for Addison.
HORNELL (5-1) 46
LIVONIA (2-3) 64
15 of Alex Minnehan's game-high 23 points came in the second half to help Livonia upset Hornell. Alex Minnehan added four three pointers and three assists. Shawn Minnehan helped out with 14 points and four rebounds, while Mike Bean had nine points, 11 rebounds, three blocks and three assists. Livonia never trailed and led by as much as 22 points in the fourth quarter.
KENDALL (0-4) 51
BATAVIA NOTRE DAME (3-1) 97
HAMMONDSPORT (3-2) 91
ANDOVER (3-3) 33
Chris Becker had a double-double of 23 points and 13 rebounds to help Hammondsport to its second consecutive victory. Becker also added four blocked shots. Zak Davis, Ian McDonald, Johnathon Wells, Hunter Ball and CJ Hill all scored over 10 points for the Lakers. Davis had 13, McDonald 12, Wells 11 and Ball and Hill had 10. Hill also had nine rebounds and three blocks. Thomas Kressly finished with seven points, eight assists and five steals. Michael Beam also contributed five points to the winning effort. Spencer Cook led Andover in scoring.
BATH-HAVERLING (5-3) 45
DANSVILLE (2-4) 63