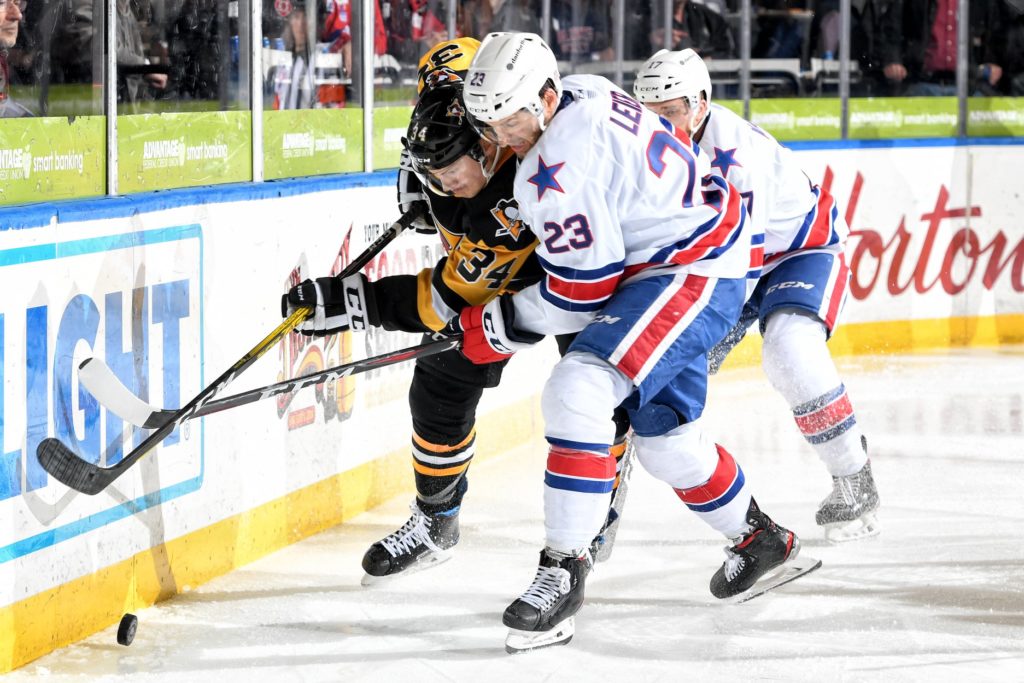 By KEVIN OKLOBZIJA
Having gone 39 days without playing a game because of injury, C.J. Smith was eager to finally get back in the Rochester Americans lineup on Wednesday night.
"You're out for a long time, you just want to be part of it," Smith said.
Now imagine how Taylor Leier felt. Because of off-season shoulder surgery, his last game was April 29, 216 long days ago.
"The first couple shifts were exciting," Leier said after Wednesday's 4-2 victory over the visiting Wilkes-Barre/Scranton Penguins. "There's been a lot of bag skates, a lot of practice time, a lot of behind-the-scenes work to get to this point."
Their return only strengthened an Amerks team that never lost in regulation in November and had a 10-1-1-1 record since Halloween.
"I don't think too many teams in the league can match our depth," Leier said after the Amerks improved to 16-4-2-2. Their .750 points-earned percentage is best in the Eastern Conference and third-best in the 31-team American Hockey League.
They looked like a dominant team against the Penguins. Curtis Lazar opened the score 7:04 into the game then set up Jean-Sebastien Dea's goal, his ninth, at 7:17 of the second period for a 2-0 lead.
All the while, Amerks goalie Andrew Hammond was facing very few quality scoring chances. Or even shots, for that matter. They Amerks outshot the Penguins 13-4 in the second period (30-22 in the game).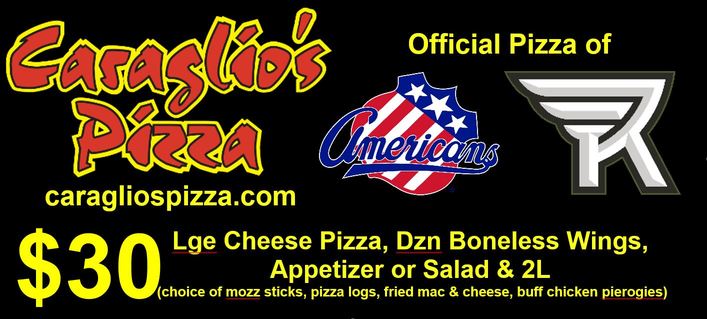 "We understand the importance of playing strong defense first," Lazar said.
Andrew Oglevie (his team-leading 10th goal) and Smith also scored for the Amerks, who gave up just four goals in a four-game home stand and are tied with Milwaukee for the league's best team goals-against average (2.41).
"Those stats don't lie," Leier said. "J.J. (goalie Jonas Johansson) and Hammer (Hammond), they're kind of our one-two punch."
Said Smith: "It's the simplicity; everybody buying in and our leaders make sure everyone's playing the right way."
And when the team is rolling, no one wants to sit out.
"Everybody's fired up after a game in the room and you feel like you haven't been a part of it," Smith said.