EDISON TECH 80
WILSON MAGNET 59
Two players from each side finished with 20-plus points, but Edison Tech fended off Wilson Magnet for the victory. Shaheem Ellis Jr. went a perfect 7-for-7 from the free throw line and led the game in total points with 22. He notched nine in the first quarter and was largely responsible for the early lead generated by Edison. Javonte McKnight followed with 20 points, benefiting from five three's and an 11-point third quarter. On the opposite end, Wilson Magnet's Latief Holmes led the charge with 21 and registered at least four points a quarter. Brennan Clark scored 15 points in the second half to finish with 20 and made 6-of-12 free throws in the process. Jarell Johnson and Torrean Lewis split 26 points and Edgar Bass IV converted all four of his free throws to finish with nine points for the Inventors. Mike Morgan added a three in the contest as well. Z. Henry drilled four threes in the first half and added a free throw in the fourth to contribute 13 points in the losing effort. Nathan Cotton and Darius Turner netted five and two points, respectively, to round out scoring for the Wildcats.
McQUAID 95
LEADERSHIP ACADEMY 104
Three players scored 20 or more points to help Leadership outlast McQuaid in a high-scoring four-quarter bout. Maurice McKinney led the way with 33 points and nine assists for Leadership. He made four shots from behind the arc and went 7-for-8 from the line. Kennyh Hardeman grabbed 16 rebounds in his double-double and Shamir McCullough added six assists as the two split 40 points in the match. Rayshawn Boyd added 16 points and six rebounds while Ja'mez Aiken scored 14 and snatched four offensive rebounds. For McQuaid, Kobe Long scored 17 points in the fourth quarter to finish with 41 points. Jermaine Taggart registered 30 points that included an 11-point second quarter. Reuben Daniel (9), Keith Warren (9), Charlie Salina (4) and Ryan Hoffman (3) rounded out scoring for the Knights.
SPENCERPORT 81
FRANKLIN 60
Gino Pellett dropped a season-high 30 points to lead Spencerport over Franklin by a 21-point margin. 24 of Pellet's points came on eight three-pointers, including three makes in the first and third quarter. Spencerport accounted for 20 or more points in three quarters while Franklin scored 15 or less in three. In the first half, Ben Reding scored 14 points with four converted shots from behind the arc. Patrick Uebelacker matched Reding's performance in the second half with 14 of his own. Mike Contestabile scored six of his eight points in the third quarter. Nate Heinsler and Andre Marianetti finished with six apiece for the Rangers. Tahjir King led the way for Franklin, scoring 15 points in just the first three quarters. Kiron Coger netted three three's in the third quarter and Teriq Johnson collected two in the first half as both finished with 13 apiece. Kentonio Kelly notched 11 points and Tyrone House added six for the Quakers.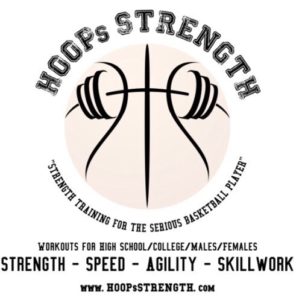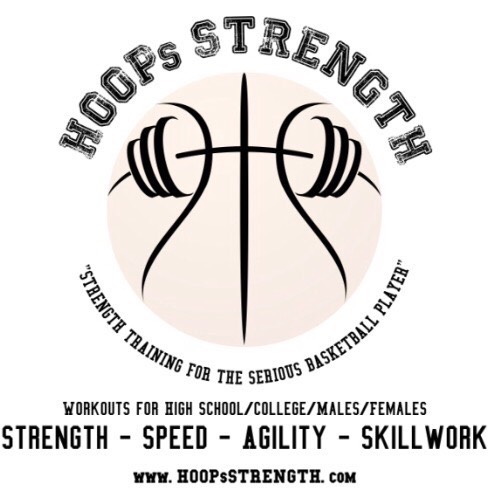 NEWARK 65
MYNDERSE 43
Carter Steve drilled three three's in the fourth quarter to prevent a late comeback and boost Newark over Mynderse. With a 41-37 lead entering the fourth, Steve exploded for 11 points after only having three in the first three quarters. Devin Agosto also finished with 14 points but went scoreless in the final quarter. Raeshawn Howard added 12 points and snatched eight rebounds while Josh Green grabbed 11 in his seven-point performance. Isaiah Camp (8), Dustin Case (6), Stevie Brown (2) and Aaron Spencer (2) also scored for the Reds. Troy Kobas capitalized on four shots from behind the arc to finish with 18 for Mynderse. Jared King scored 10, Griffin Herron added five and Nick Jones and Nick Bogar finished with four.
DUNDEE 55
HONEOYE 50
Logan Salvatore and Steven Webster combined for 13 points in the fourth quarter and 32 in the game to keep Dundee above Honeoye in the dying minutes. Salvatore drained four three's including two in the fourth and Webster added seven points on three baskets and a free throw in the final quarter. Each finished with 16 points. Blake Hachuga collected 12 points, John Bell added five and Hunter Crafoat contributed four. Honeoye's Dom Trippi scored 19 points with two threes and six rebounds. Logan Thomas made four baskets for eight points while Jack Reynolds and Jared Walden each finished with seven. Jake Jarosinski (6), Zach Hass (2) and Alex Jarosinski (1) all scored for the Bulldogs.
ST. JOE'S 88
AQUINAS 85
PERRY (1-1) 58
DANSVILLE (0-3) 46
Michael John Grover scored 22 points to lead Perry to its first win of the season. Carson Devinney also reached double digits with 10 points and Michael Hockay followed close behind with nine. Garrett McClurg netted eight, Mitch Hockay collected five and Dennis Van Duser finished with three. Dansville had three players reach double-digits in scoring. Arrik Gerber led the way with 12 points and seven rebounds. Tanner Dettman scored 11 points with three three-pointers and steals while Ben Caruso added 10 with four rebounds. Colyer Adams finished with six points and three steals. Jonah Gray registered five points and four rebounds for the Mustangs as well.
WAYLAND-COHOCTON 63
LIVONIA 73
Alex Minnehan led the way for Livonia with 21 points. Troy Galbraith followed with 17 points and Shawn Minnehan added 16 in the victory.
LEROY 63
WARSAW 45
Andrew Loftus scored 14 points and grabbed nine rebounds to lead LeRoy. Kenny Saunders added a dozen points. Zach Vanderhoof had eight points and three rebounds. Cody Lytle chipped in with seven points and eight rebounds.
PAL-MAC 42
WAYNE 65
Tied at 13 after one quarter, Wayne outscored Pal-Mac 22-6 in the second to runaway with the lead. Tyler Reynolds led the Eagles with 25 points and went 5-for-8 from the free throw line. Nathan McKenna drained four three's in the first half and finished with 16 points. Elijah Schichtel (7), Mason Blankenberg (5), Devon Forrest (4), Evan Shugerts (3) and Brian Sills (2) rounded out the scoring for Wayne. Daniel Hooper drained five three's and finished with 19 points for Pal-Mac. Ashton Rouland collected 10 points while Paul and Ian Goodness had five apiece. Ashton Phippen also added a three for the Red Raiders.
RED JACKET 78
NAPLES 31
Chase Rizzo collected a 15-point, 13-rebound double-double in Red Jacket's dominant victory over Naples. Red Jacket managed to double its score from the first half in the third quarter to build its sizable lead. Matt Record followed with 16 points and five steals while Daltyn Hanline registered 14 points. Travis Hill accompanied his 12 points with four blocks and Andrew Damore snatched 11 rebounds and scored six in the game. Naples' Ryan Lester netted nine points and Ben Fowler registered six. Ben Green finished with a stat line of four points, four assists and six rebounds as well.
ALEXANDER 45
PEMBROKE 54
WORLD OF INQUIRY 65
GENESEO 66
HOLLEY 49
OAKFIELD-ALABAMA 63
BATH-HAVERLING 50
LETCHWORTH 41
AVON 46
HORNELL 62
ROCHESTER ACADEMY CHARTER SCHOOL (2-2) 72
C.G. FINNEY (3-3) 85
For the second time this season, Markus Robinson scored over 50 points to lead C.G. Finney to its third win of the year. The freshman completed his 53-point, double-double performance with 18 rebounds, eight assists and seven steals. Cairo Vegas (11), Matt Magliato (8), Connor Torell (7), Justice Smith (4) and Ezequias Mendez (2) all contributed in the victory. Anthony Hamlin led RACS with 36 points.