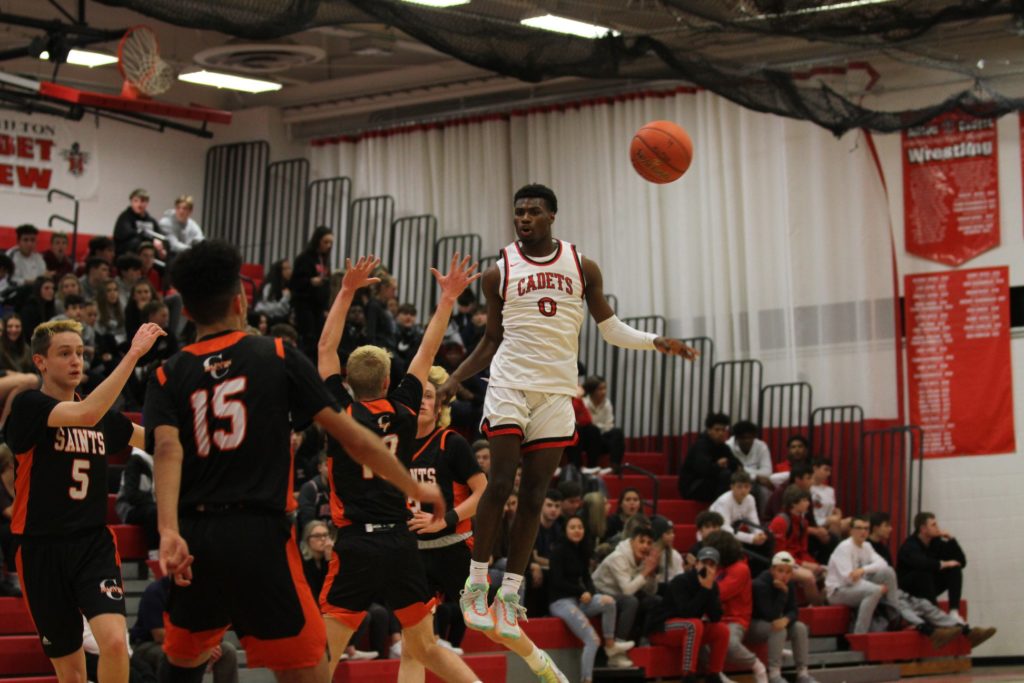 By PAUL GOTHAM
HILTON, N.Y. — If there was one shortcoming that faced the 2018-19 version of Hilton boys' basketball, it was the Cadets' inability to establish a balanced scoring attack on a consistent basis.
In Tuesday night's 2019-20 season opener, eight different Hilton cagers scored in the first half including five with five points or more over the first 16 minutes of play.
Make no mistake, though. When Hilton needed production late in the game, the Cadets looked to senior Tah-Jae Hill.
And the reigning Monroe County Division I Player of the Year delivered.
Hill scored nine of his team-high 25 points over the final five minutes of play, and the Cadets survived a late rally to beat Churchville-Chili, 68-65.
The senior guard's pull-up three knotted the game at 60. Four possessions later, his and-one gave the Cadets a lead they did not surrender.
I see the way a teenager like Hill loves to play for his school and with his friends and in front of the home fans … and I love it. Most kids should never give up that experience to go to a prep school https://t.co/0yna6ulTe1

— Jeff DiVeronica (@RocDevo) December 4, 2019
"I had to make some plays down the stretch," he said. "Once I looked at the scoreboard a couple of times, I realized I had to start putting the ball in the hoop. I got to the line a couple of times, made some free throws and put some points on the board. Got the win."
A year ago, Hill averaged nearly 32 points per game. He poured in 30 or more points on 12 different occasions including four games where he topped the 40-point plateau.
At halftime Tuesday, the 6-foot-2 guard had nine of the Cadets' 41 points.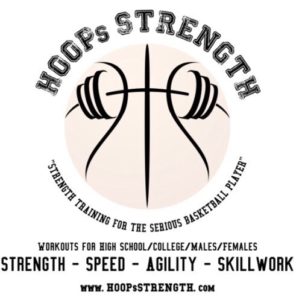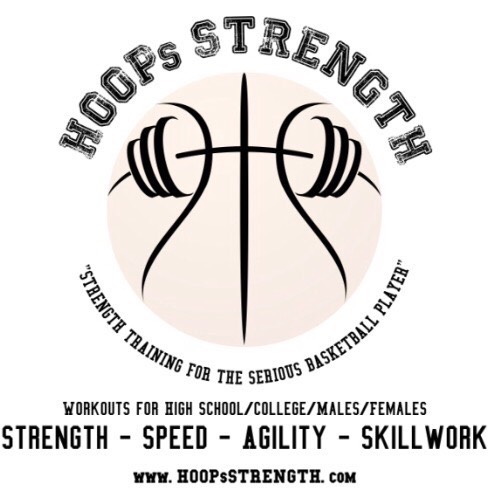 "Came out a little rusty," he said. "Had to get into the game, had to let it come to me. I felt like I forced a couple shots."
His 3-pointer early in the third quarter gave Hilton its largest lead of the game at 46-32. Later in the stanza, he connected inside the arc on back-to-back possessions.
"It seemed like he finally said 'I have to stop waiting around once we get possession of the ball,'" Hilton head coach Troy Prince said. "If he's able to get out in transition, then he's able to find some creases."
Tahj Hill gets the steal and finishes in transition @Hiltonhoops 54 Churchville 44 pic.twitter.com/Rrn135ymQs

— Paul Gotham (@PickinSplinters) December 4, 2019
Five different Cadets accounted for seven points apiece in the win. Preston Prince connected twice in the lane and converted a free throw during the second quarter. Colin Burkis added a triple and two from the charity stripe during the second.
Landon Ciliberto and Peter Reyes came off the bench and contributed four points apiece in the first half helping Hilton to a 41-30 lead heading into the break.
"We've got some guys that give us a little bit more depth," Troy Prince said. "In this case, it was also facilitated by some foul trouble."
Churchville-Chili's Griffin Stella matched Hill with 25 points. His bucket in the lane gave the Saints a 60-57 edge.
"You hate to get the consolation prize, losing by one possession, but we put ourselves in a situation to come back," Churchville-Chili head coach Tim Miller said.  "To take the lead and have an opportunity to win the game was huge. Really one shot away from doing that."
Griffin Stella pulls up for two but Churchville trails @Hiltonhoops at half 41-30 pic.twitter.com/Fnm2UKQXoY

— Paul Gotham (@PickinSplinters) December 4, 2019
Stella scored six straight early in the third quarter. The senior guard/forward converted a rebound and putback, hit a runner along the baseline and then used a Euro-step in transition for two more. When teammate Kamerin Poromon found him inside for a second-chance bucket, the Saints had cut the deficit to eight at 50-42.
"His growth going into this season has been huge," Miller said of his player.  "He's going to keep us in a lot of games."
Poromon added 19 points for the Saints. His 3-pointer in the waning seconds of the third quarter cut the Hilton lead to four at 55-51. Later he finished a layup to knot the game at 55.
Kamerin Poromon drills a triple to close the 3rd: @Hiltonhoops 55 Churchville 51 pic.twitter.com/ohSYWFsL8a

— Paul Gotham (@PickinSplinters) December 4, 2019
Collin Cantrell gave C-C its first since 19-17 when he hit from behind the arc for a 58-57 edge.
"They've got a lot of resolve," Miller said of his squad. "They work hard.  I am the [recipient] of six kids that got a lot of minutes last year. They know how to grind out possessions."
Cantrell finished with nine points. John Keele had 10, and John Bagley scored two points.
Hilton's Najier Daniels scored seven points. Ciliberto and Reyes both also scored seven apiece.
"We have the personnel to warrant some more guys getting in the game," Prince noted. "Trust is growing. It shortens a little bit in the fourth quarter, but guys are earning their keep for sure."
Ryan Kurtz added four points for the Cadets. Nick Graziano (2) and Greyson Trubia (2) rounded out the scoring.