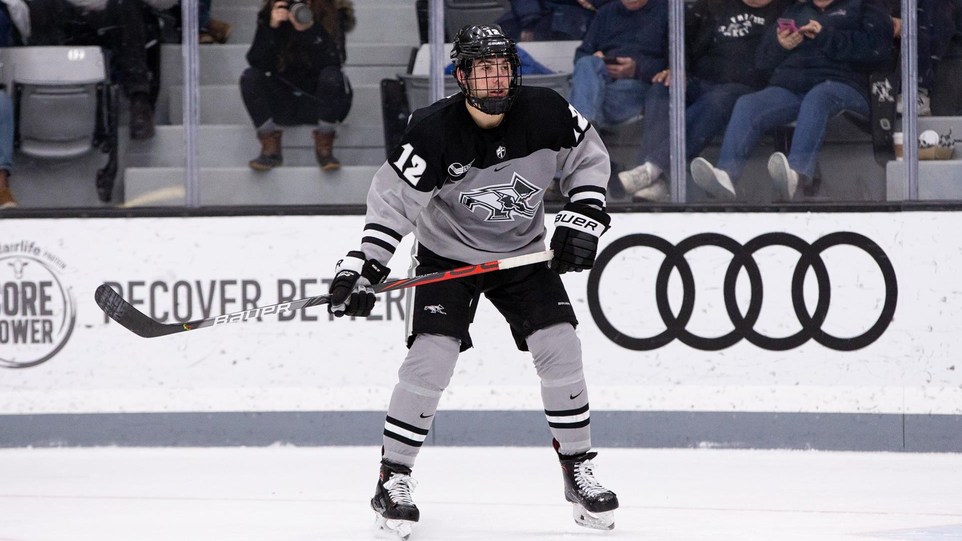 By KEVIN OKLOBZIJA
So where might college hockey coaches find the largest collection of skilled players?
The answer, according to the NCAA Division I scoring statistics, is the Rochester metro area, that's where.
Sophomore forward Jack Dugan of Pittsford, a star on McQuaid's 2015 state championship team as a junior, leads the country in scoring with 5 goals, 21 assists and 26 points in just 12 games for Providence College.
Senior forward Nate Sucese of Fairport, who chose the prep school route, is third with 6-12-18 in 11 games for Penn State.
Junior defenseman David Farrance of Victor, the All-Greater Rochester Player of the Year as a sophomore in 2014-15, is tied for sixth with 9-7-16 in 11 games with Boston University. He shares the NCAA lead in goals with 9, and leads the country in power-play goals with 7.
So now, five years later, all those Section V teams that were terrorized by the swift-skating Farrance shouldn't feel so bad.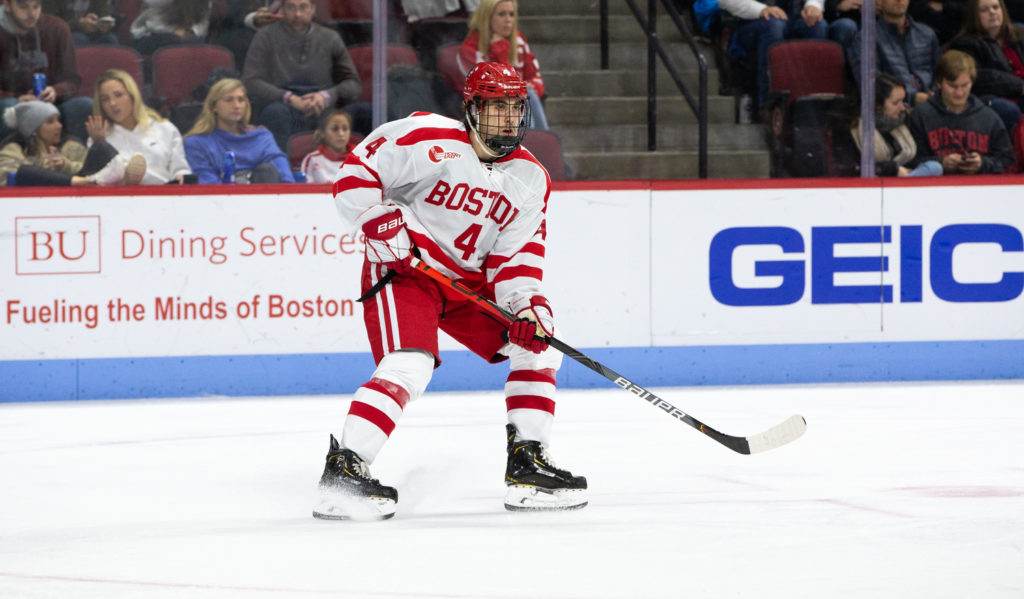 Nor should defenders on Baldwinsville's state finalist team of 2015, who Dugan shredded en route to the goal of the year.
And the Rochester area should feel quite proud that three products of the area's youth hockey system are making a dynamic impact on the national scene.
"Proud beyond a doubt," said Mark Hogan, the vice president of player development for Perinton Youth Hockey who is in his third decade of coaching youth hockey.
"I think it's phenomenal for the state of hockey in Rochester," Hogan said.
That there are three Rochesterians in the top six in the country indeed makes quite a statement. Minnesota, Massachusetts and Michigan have always been regarded as the top three states for hockey, but New York has risen to prominence over the past decade.
Then again, between 2011-12 and 2013-14, New York natives wore the captain's C for three NHL teams. Brian Gionta was captain of the Montreal Canadiens and fellow Greece native Ryan Callahan was captain of the Tampa Bay Lightning while Ithaca's Dustin Brown wore the C for the Los Angeles Kings.
"I don't want to say we've surpassed the Big M's, but we're certainly on the same playing field," Hogan said.
Sucese and Dugan took similar paths to college. Sucese went from Fairport to The Gunnery School in Connecticut and then to the Dubuque Fighting Saints of the United States Hockey League before arriving at Penn State for the 2016-17 season.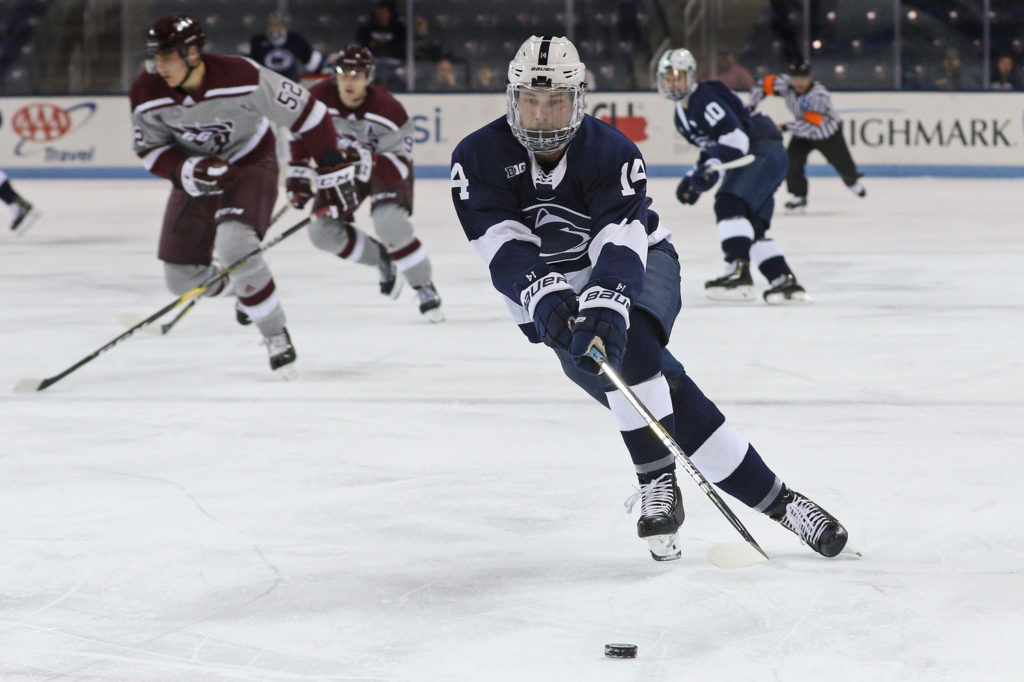 Dugan played at McQuaid through his junior season, then spent two years at Northwood School in Lake Placid under former Amerks coach Chadd Cassidy before playing two seasons with the USHL's Chicago Steel. He was named to the Hockey East All-Rookie team last season.
Farrance, meanwhile, was always on the fast track. He played on Victor's high school team through his sophomore season, then was invited to join USA Hockey's National Team Development Program for a two-year tour before heading to Boston.
"I think the Rochester hockey culture did a lot to further their careers when they were young," Hogan said. "There's obviously God-gifted talent. But it's youth sports that helps kids get to the next level.
"As coaches, we just want to provide a good opportunity for the kids to play."
Dugan, Farrance and Sucese will be playing for quite some time, too, and at an even higher level.
Dugan, 21, was selected by the Vegas Golden Knights in the fifth round of the 2017 NHL draft. Farrance, 20, was chosen in the third round that same year by the Nashville Predators. Sucese, 23, is undrafted but has attended prospects camps with the Predators and Boston Bruins and likely will sign as a free agent when his collegiate season ends in the spring.
Just one Rochester-area youth hockey product has led the NCAA Division I outright in scoring. Marty Reasoner of Honeoye Falls (and McQuaid) produced 33-40-73 in 42 games as a junior for Boston College in 1997-98. And ranked fourth that year: Gionta, his freshman linemate, with 30-32-62.
Chris Collins of Fairport tied for the lead in 2005-06 as a senior at Boston College with Minnesota's Ryan Potulny.