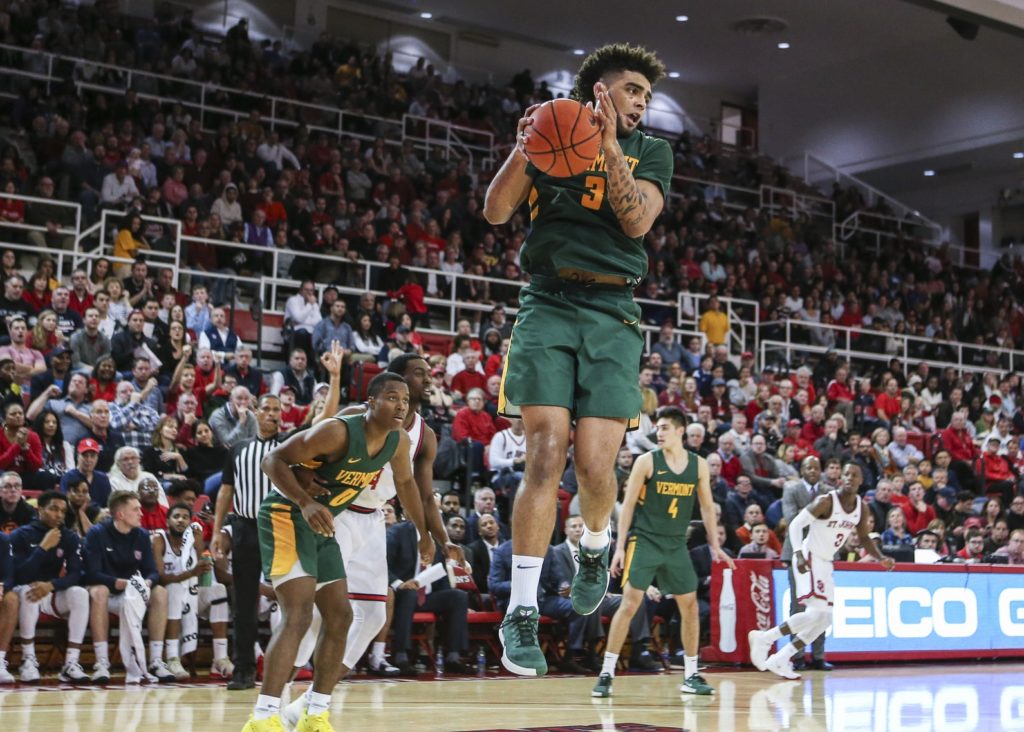 By BILLY HEYEN
Everyone knew the ball was going to Anthony Lamb. Vermont had already used one timeout ahead of its sideline out of bounds play with 10 seconds to play. The second time around, the bounce pass to Lamb was there. 
Lamb jab-stepped once as he looked up at the clock. He pump faked, took two dribbles right and rose up fading away from just beyond the foul line.
Swish.
Anthony Lamb (@GAHSBoysHoops) just hit the go-ahead jumper with 1.9 seconds left to play for Vermont at St. John's. Onions. #ROC @athenatrojans @PickinSplinters @TrabsMatt pic.twitter.com/8rwua6p3pj

— Billy Heyen (@BillyHeyen) November 16, 2019
Lamb's bucket with what the officials adjusted to 2.4 seconds remaining propelled Vermont to its first 4-0 start in four decades as the Catamounts beat St. John's, 70-68, at Carnesecca Arena on Saturday. The Greece Athena alumnus Lamb, who had just four points in the first half, finished with 23 points, 13 rebounds, five assists and two blocks in the win.
A year ago, Lamb earned America East Player of the Year honors. He was voted as the preseason favorite to repeat that accolade in his senior year. He entered Saturday averaging 16.7 points across Vermont's first three wins, and his 23 points Saturday were a season-high. 
Lamb started Saturday's game by missing his first four shots. By the time the first half concluded, Lamb had made 2-of-9 shots from the floor. He had as many turnovers as made shots. St. John's led by five.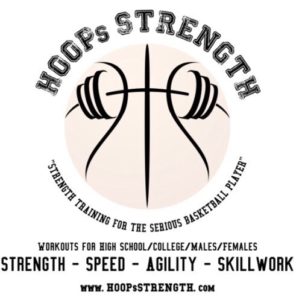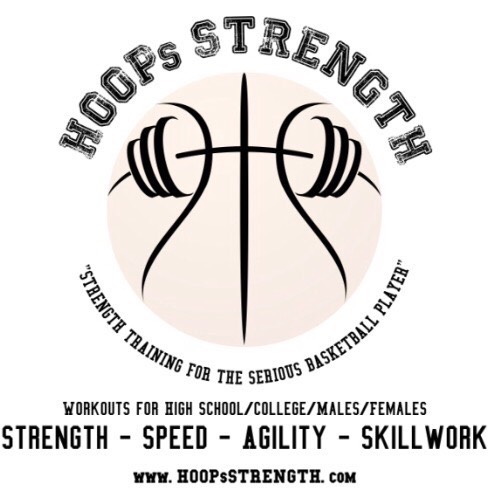 If the Catamounts were to secure their first 4-0 start since 1977-78, they'd need their leading man to deliver. But Lamb missed his first two shots of the second half, too.
Then, a 3 and a layup got him going and gave Vermont a 33-32 lead. From that 3-pointer on, Lamb made 7-of-14 shots and looked to have Vermont in position to beat the Red Storm. But the home team went on a 5-0 run, then hit a game-tying 3 with 19 seconds to play. 
The Catamounts dribbled the ball over halfcourt, then head coach John Becker used a timeout. The broadcast color commentator speculated that Vermont might use Lamb as a decoy. 
No need for that, though. The 2-for-9 first half seemed like a long time ago. All Lamb had to do was make one more shot, and after his second-half outburst, that was easy.
When the buzzer sounded shortly after, Vermont's players mobbed Lamb. He looked toward the roof and shouted "Let's go." He'd missed his first four shots, but Lamb made his last one, and in the end, that was what mattered.