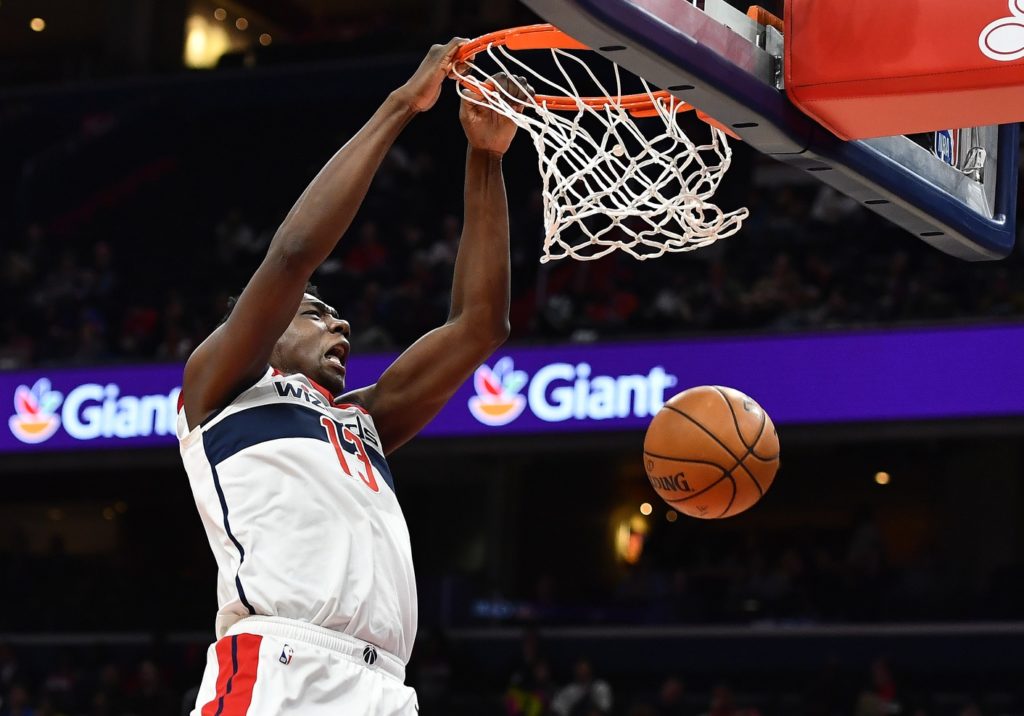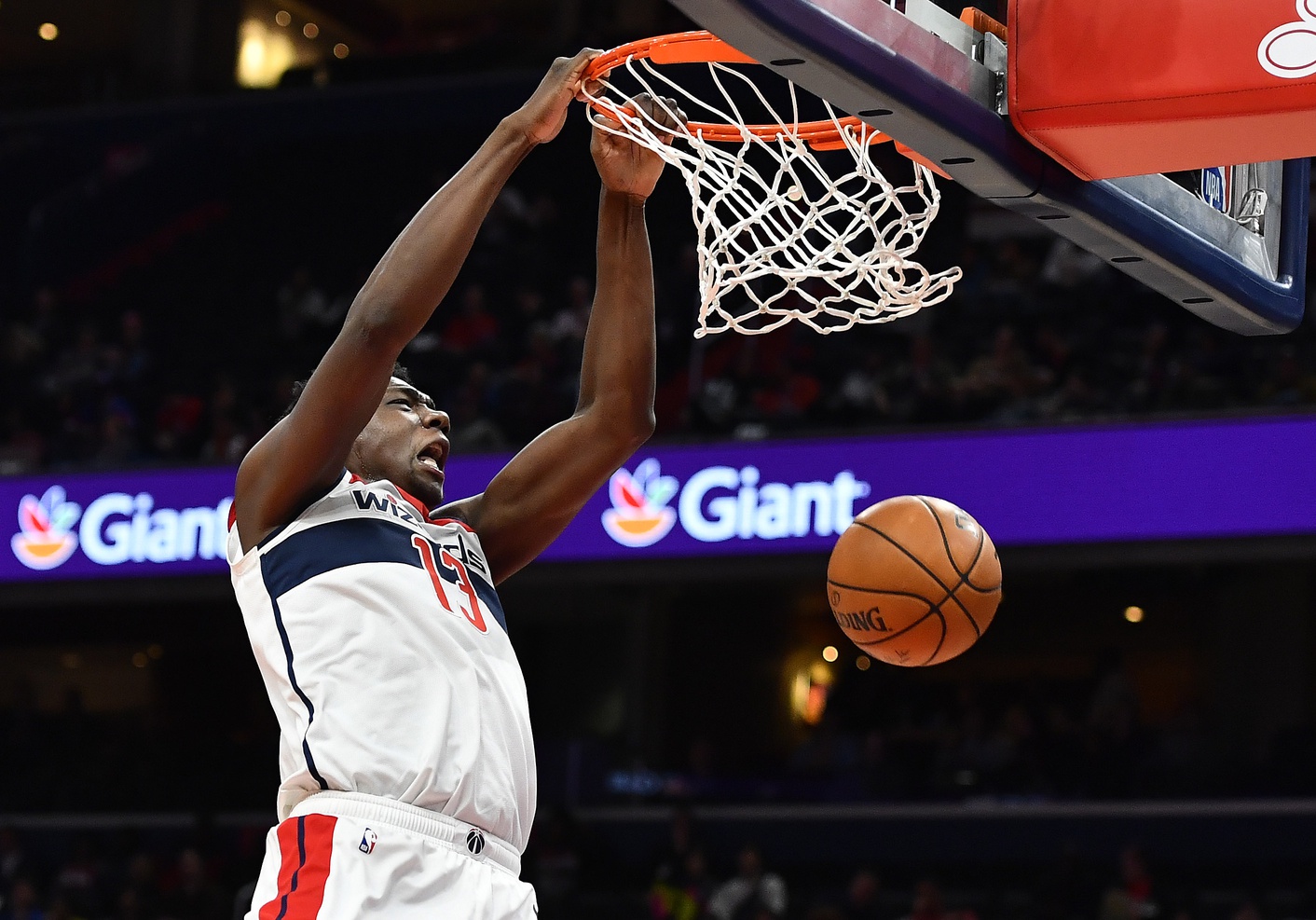 By BILLY HEYEN
The Washington Wizards lost to the Boston Celtics on Wednesday night, 140-133. Rochester-native Thomas Bryant finished with 14 points and seven rebounds.
After signing a three-year, $25M contract with the Wizards in the offseason, Bryant has been a bright spot on a struggling team in the early season. Here are nine notable numbers from Bryant's first nine games of his third NBA season.
Bryant set his single-game career-high in blocks with four against the Rockets on Oct. 30. That included a block of superstar James Harden.
If Bryant's current average of just more than 14 points per game held up for the course of the whole season, it'd be better than any single-season average former Greece Athena star John Wallace compiled in his NBA career. Wallace's best scoring season was 1997-98 with the Toronto Raptors, when he averaged 14.0 points per game.
Bryant's scoring average (14.67) is second on the Wizards, behind just two-time All-Star Bradley Beal. Bryant's rebounding average (9.33) is tops on Washington.
Bryant had 14 double-doubles in 72 games played in 2018-19. He's already had four double-doubles in nine games this season. That puts Bryant on pace for 32 double-doubles through 72 games this season (and 36 if he plays all 82 regular season games).
Bryant's 9.33 rebounds per game ranks 21st in the NBA. It's higher than Nikola Jokic, Kristaps Porzingis and LeBron James, among others.
Bryant entered Wednesday night ranked eighth in the NBA in screen assists per game at 5.0, meaning his screens lead to five baskets per game.
Entering Wednesday night, Bryant was fourth in the NBA at contested twos per game, as he contests 12.5 per game. That's behind only fellow centers Brook Lopez, Jarrett Allen and Karl-Anthony Towns.
Bryant entered Wednesday night averaging 1.37 points per possession as the roll man in pick-and-roll action. That's 12th in the NBA, just ahead of Bam Adebayo, Myles Turner and Kevin Love.
Entering Wednesday, Bryant's averaging 1.54 points per possession on putbacks. That's sixth in the NBA, behind Harrison Barnes, Aaron Gordon, Giannis Antetokounmpo, Karl-Anthony Towns and Wendell Carter, Jr.