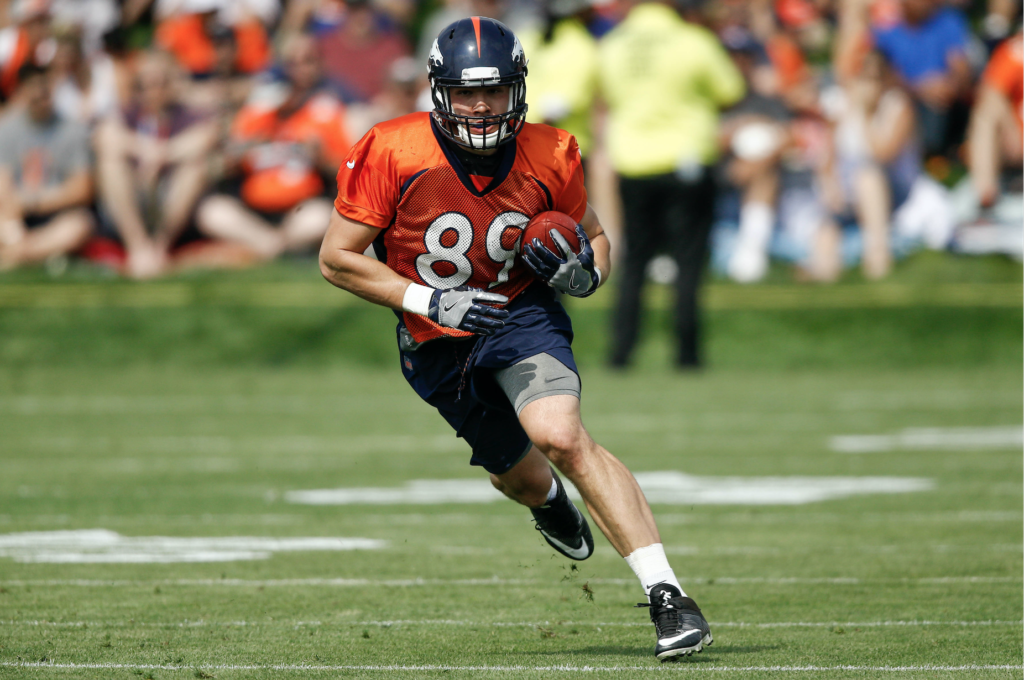 By BILLY HEYEN
Former McQuaid and Albany tight end Brian Parker was signed by the New Orleans Saints on Wednesday. He'll fill the 53-man roster spot of the suspended P.J. Williams. Parker attended two workouts with the Saints in September.
Parker has played 22 NFL games across parts of two seasons (2015 and 2018). He played nine games for Kansas City in 2015, catching one pass, then played 13 games, including a start, for Denver in 2018. Parker hauled in five passes for 33 yards in 2018.
While at Albany, Parker scored seven career touchdowns and totaled 500 receiving yards as a senior. He was named to Third-Team All-CAA as a senior.
Parker was named All-Greater Rochester as a senior at McQuaid, with the Knights making it to the sectional final before losing to Aquinas. Parker also played basketball at McQuaid.
The Saints have two tight ends they use frequently, veterans Jared Cook and Josh Hill. They also use quarterback Taysom Hill in the tight end spot occasionally.
New Orleans travels to Chicago and will play the Bears at 4:25 p.m. Sunday. The game will be televised in the majority of the country on FOX, although according to 506sports.com, Rochester will see the Baltimore-Seattle game.
The Saints have previously only had two tight ends active on game days this season, so it remains to be seen whether Parker will be active Sunday.