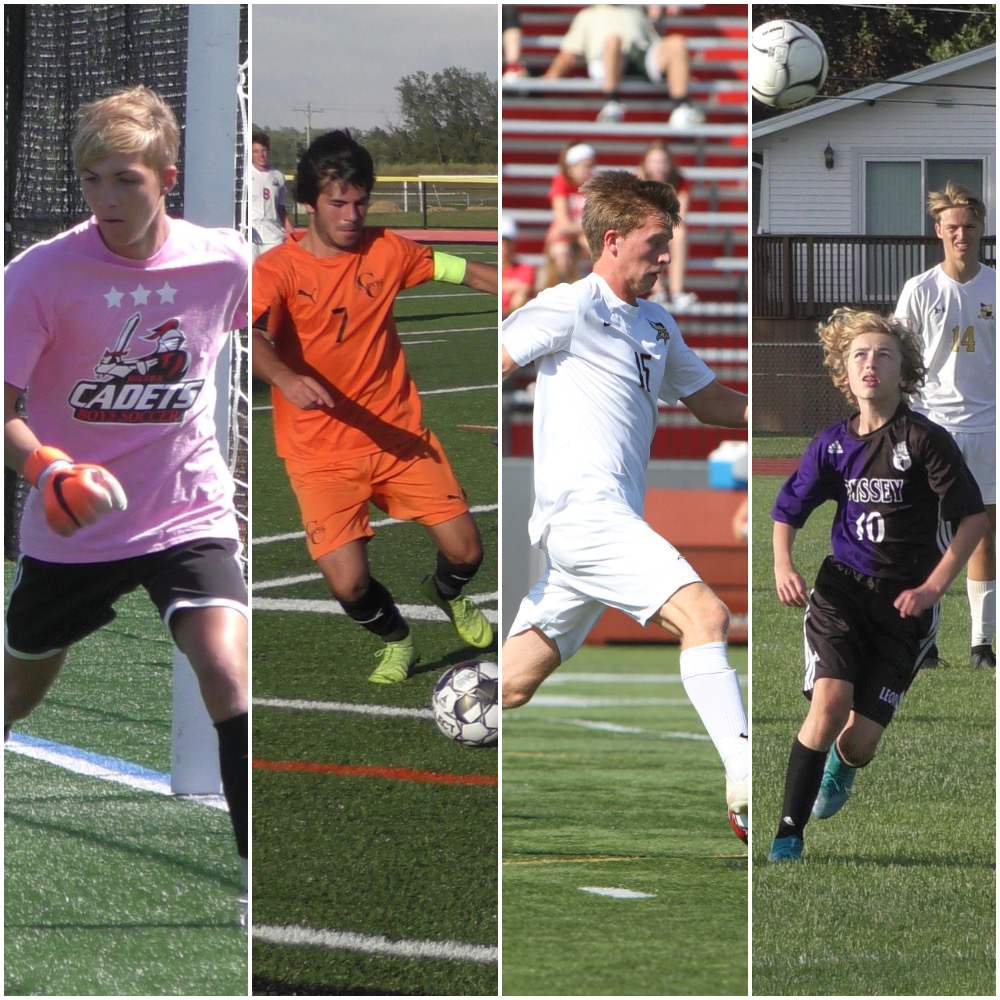 By PAUL GOTHAM
ROCHESTER, N.Y. — Hilton's Andrew Cavuoto registered a pair of shutouts. Mario Cozzo paced Churchville-Chili to a pair of wins. Ryan Michelsen led Greece Odyssey to a win, and Pierce VanBenthuysen found back of the net in three matches. The four earned Player of the Week (September 30th -October 6th.) for their respective divisions as announced by Monroe County coaches.
Cavuoto earned Division I Player of the Week (POTW) making 16 saves in Hilton's scoreless draws with Athena and Penfield. The senior slowed an Athena offense which has scored 12 goals in its past five games. The Trojans scored three apiece in four wins. Cavuoto's clean sheet came in the middle of those games. He recorded his fourth shutout of the campaign against divisional rival, Penfield.
Cozzo netted the game winner in Churchville's come-from-behind win over Penfield as part of his effort to nab Division II POTW. Trailing 3-1 in the second half, Cozzo assisted on Nick Rippe's equalizer and then connected from 22 yards out for the game winner. The four-year starter on varsity followed that with a marker, a blast from 25 yards away, in the Saints (No. 8 Pickin' Splinters rankings) 4-1 triumph over divisional foe Canandaigua. With five goals and five assists on the season, Cozzo has 22 and 17 for his C-C career.
VanBenthuysen finished with four goals to earn Division III POTW. The senior midfielder connected in the Vikings 2-1 win over Brockport to start the week and tallied both markers in Mendon's win over Aquinas to close the week. He also added a goal in a loss to Greece Athena. VanBenthuysen leads Mendon (8-4-1/No. 7 Pickin' Splinters rankings) with eight goals on the season.
Michelsen received the Division IV POTW scoring twice in Greece Odyssey's win over Vertus. The sophomore midfielder controlled tempo in the contest for the Leopards. Michelsen has five goals and an assist on the season.